Part two of our series on the best villages to explore in Provence takes you on a delightful journey through the Var, Alpes-Maritimes and Vaucluse.
It is difficult to choose the best villages to visit in Provence as they all have individual identities and personalities that are exquisitely wrapped up in Provençal charm. However, with so many glorious decisions to make, these suggestions will help you decide which villages to visit first and highlight some of the most desirable places to buy property in Provence.
With winding streets, ancient fountains, colourful shutters and an 11th century château, the hilltop village of Seillans is quintessential Provence. With stunning views over the surroundings vineyards and with such a charming ambiance, it is easy to see why surrealist painter Max Ernst fell in love with Seillans. As well as being the host of many open-air festivals during the year and close to the Lac de Cassien for swimming, Seillans is also an excellent base from which to explore the French Riviera.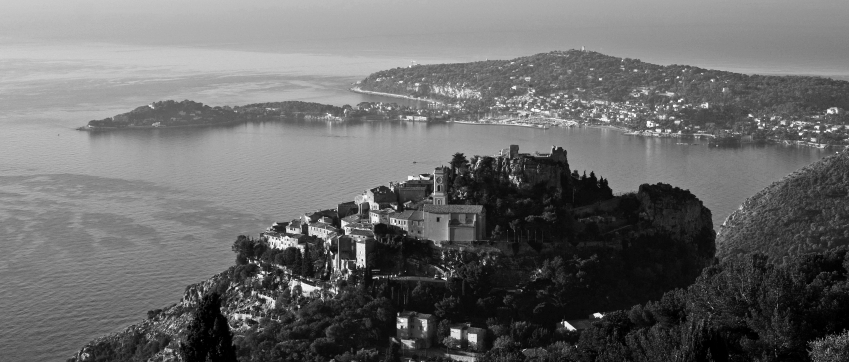 Eze, Alpes-Maritimes
Located between Monaco and Nice, Eze is a medieval village perched up high on the rocks with a magnificent vantage point over the Mediterranean Sea. With its labyrinth of streets, abundance of bougainvillea, ancient landmarks and spectacular exotic botanical garden, Eze is still a well-kept secret in Provence that always delivers a sublime, South of France experience.
Ménerbes, Vaucluse
It is almost thirty years since Peter Mayle wrote about life in Ménerbes in a Year in Provence, but despite its worldwide fame, it still remains a typical medieval village – although it is not as quiet as it once was. Property prices here are higher than in other villages since Mayle made it such a desirable tourist destination, but its charm, beauty and breath-taking panoramic views make visiting this village an unforgettable experience.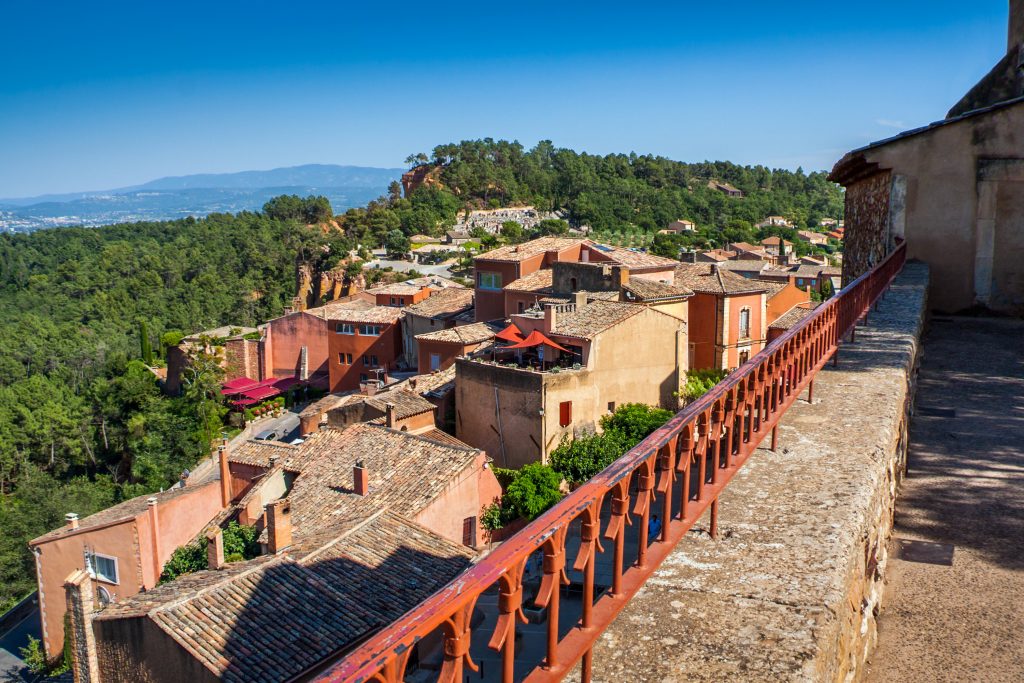 Roussillon, Vaucluse
One of Provence's star attractions, the Luberon village of Roussillon is one of the most coveted by buyers looking to invest in property in Provence. The vision of the quaint ochre buildings and red cliffs contrasting with the verdant pine trees and blue summer skies cannot be seen anywhere else in the world. With stunning views across to the Grand Luberon and Mont Ventoux, and numerous cafes and restaurants steeped in local history and endless charm, Roussillon is without doubt a must-go destination.
Cucuron, Vaucluse 
The medieval village of Cucuron is possibly best known for being home to La Petite Maison, a pretty little restaurant again made famous by Mayle's A Year in Provence. Serving up traditional Provençal flavours with fresh, seasonal produce, this authenticity is part of Cucuron's character, despite its increasing popularity. At its heart is a glorious pool of water, surrounded by towering plane trees, where the local market also takes place on Tuesdays.
Sainte-Agnès, Alpes-Maritimes
Saint-Agnès, the highest coastal village in Europe, is renowned for its superb views of the Mediterranean at 800m above sea level. A stone's throw from Italy and just north of Menton, it is also loved for its artisanal boutiques, 12th century castle ruins and the Fort de Sainte-Agnès. An underground bunker built on the Maginot Line between 1932 and 1938 to defend the border, this is an usual but fascinating site to discover.
If you are looking to buy property in Provence, visit Home Hunts' online portfolio at www.home-hunts.com. To speak to a consultant directly about your specific real estate requirements, call +33 (0)970 44 66 43