Discover the French Riviera through a curation of images and posts from these top 6 Instagrammers who are all luckily based in this fabled destination!
Picture yourself on a sun lounger in front of a breath-taking panoramic sea view while sipping your cocktail on one of the beaches on the famous coast of the French Riviera. Or better yet, grab a plane ticket and transport yourself to this famed destination, a popular hashtag for Instagrammers based in the area who only have the best intentions of sharing bits and pieces of their sun-drenched days on the Cote D'Azur.
The French Riviera has always been in the bucket list of travelers all around the world and for the lucky ones who can buy a property and live in one of the chic towns that line the coast, it is a place that provides a daily opportunity to get Instagram worthy photos that would inspire everyone around the world to live the dream and be in the French Riviera.
Whether you are considering living in the Riviera and want to know more about daily life over there or you are someone who looks for constant sea, sun and lifestyle inspirations from the south of France, here are top 6 Instagram profiles that feature this dream region, all of which share delightful moments and local tips on where to go, dine, have fun and relax in this Mediterranean coastal strip.  

French Riviera Connect – Follow at @frenchrivieraconnect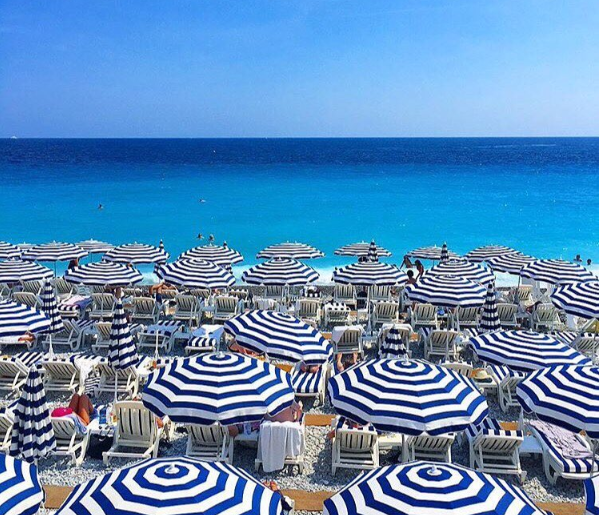 French Riviera Connect is an exclusive social networking community that shares the lifestyle in the Riviera. They connect you with locals, expats, and tourists sharing their respective photos of life in the area and some great tips. You can also create a profile with them via their website at www.frenchrivieraconnect.com to get more information straight to your inbox.
Experience the French Riviera – Follow at @experiencethefrenchriviera

Beautiful properties and scenes are featured on the colorful and inspiring Instagram board of Experience the French Riviera. If you are looking for some villas and estates to rent or you need all of your travel arrangements handled with care, check out all their posts that provide much-needed information on renting as well as showing off some of the stunning landscapes. Make your vacation on the French Riviera a memorable one as you choose the best villa to suit your needs.
Riviera Love – Follow on riviera.love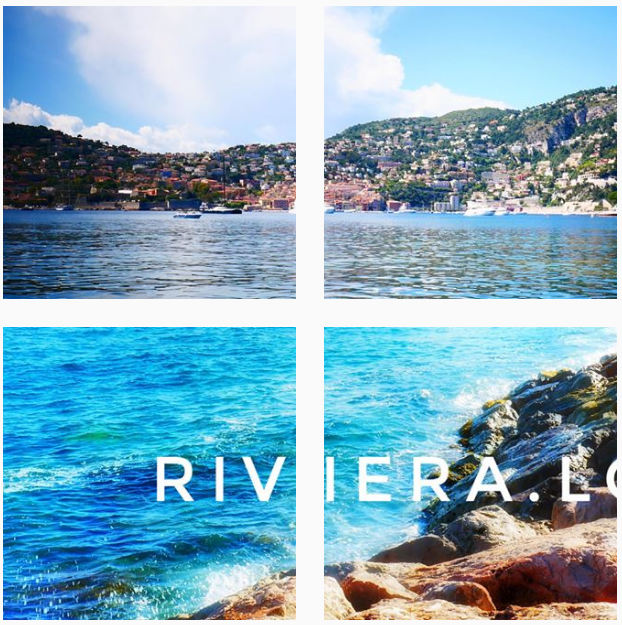 We adore the Instagram account of Riviera Love as we see photos of real moments from the French Riviera, shared on their Instagram board in a cool and arty way. Little details such as pebbles on the beach in Nice to leaves of pine trees surrounding the cliffs of St Jean Cap Ferrat makes Riviera Love's posts more interesting as we see not only the usual images of landscapes and scenery but a focus on different elements and discoveries that surround the coast.
Cannes is Yours – Follow at @cannesisyours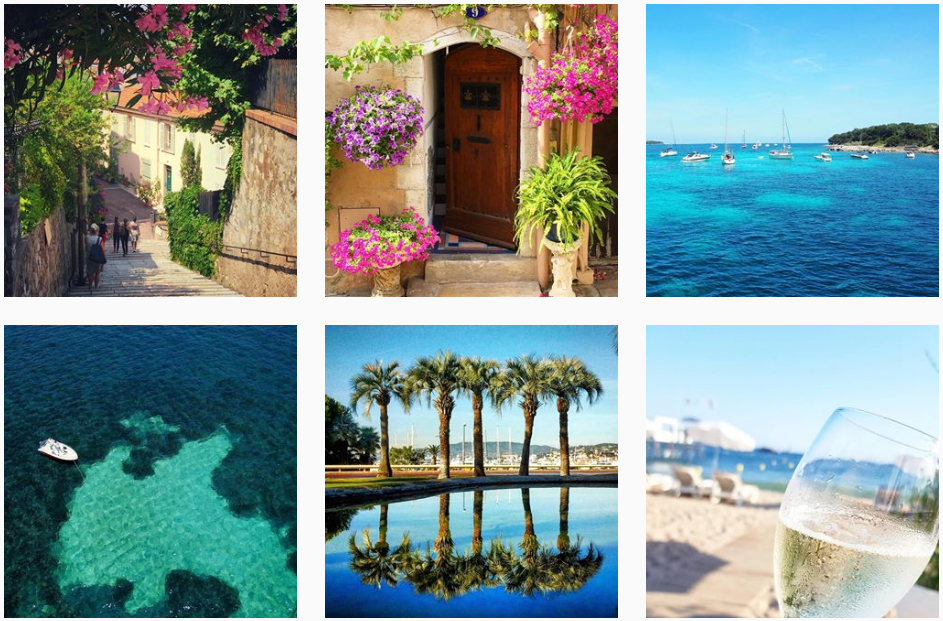 This is the official account of Cannes Tourist Office & Palais des Festivals and where else can you get updated on the latest events and activities in the area but from their vibrant Instagram account wherein you get to post your photos as well on their profile should you be visiting Cannes or neighboring villages on the Riviera coast anytime soon! Just tag #cannesiyours.
Nice is Love – Follow at @niceislove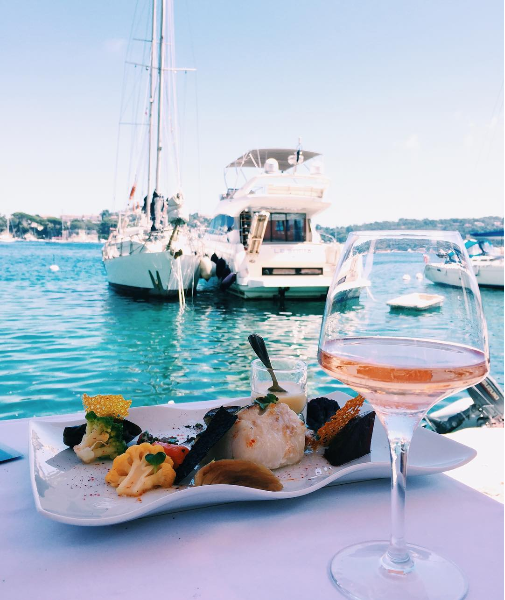 With almost 30k followers in Instagram, Nice is Love is a big favorite as it constantly showcases inspiring photos of fun moments spent in Nice. They gladly share images of people living in this southern capital as they go about their daily life. We also love their posts on delicious Nicoise dishes that tempt us to hop on a plane and just go there to get some soccas, authentic ratatouille and mouthwatering fresh seafood and oysters with a glass of Rose!
Monaco Lux – Follow at @monaco_lux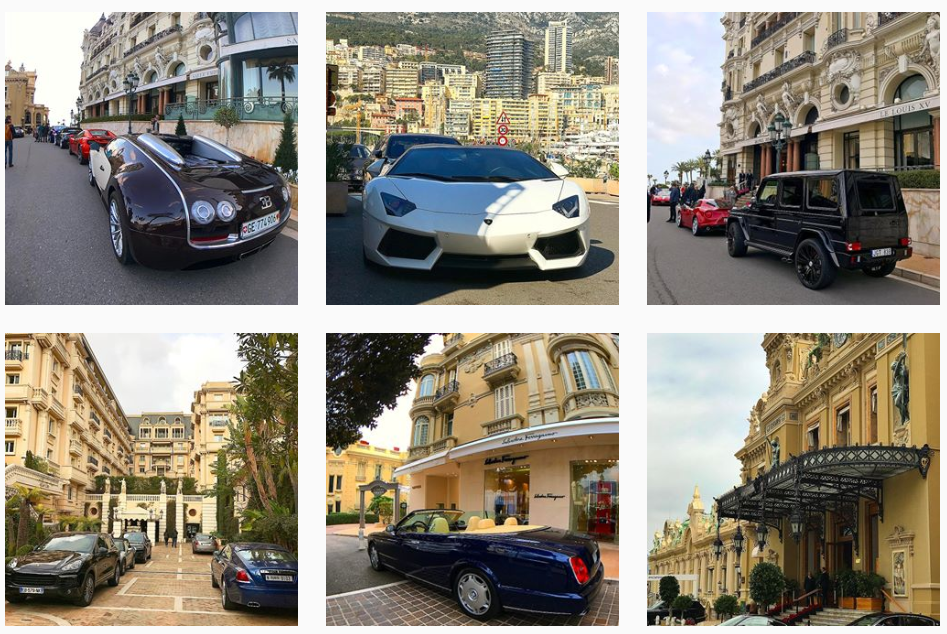 High class luxury and sports car fanatics are just part of the big following of Monaco Lux and we get to dream of the jet set life just by looking at their stunning images on their Instagram account. Now if only we can win the lottery and share the prize to all, we can then all come to Monaco and take part in the ultra-luxury life that is showcased there through the images curated by Monaco Lux…
Do you have your own favorite Instagram account to follow on the French Riviera? Share them to us and we would be glad to discover some cool new profiles! Leave your comments below or post them on our Facebook Page.
If you are looking for prime properties on the French Riviera, you can search through Home Hunts' portfolio at www.home-hunts.com
To discuss your specific needs and to find out more about locations offering the best investment opportunities, speak to a consultant directly on +33 (0)970 44 66 43