According to FNAIM (the national association of French estate agents), Aquitaine house prices dropped by almost 2% throughout 2014. Home to five departments, including the Dordogne and Lot-et-Garonne, and with Bordeaux as its capital, Aquitaine is currently offering some irresistible real estate investment opportunities.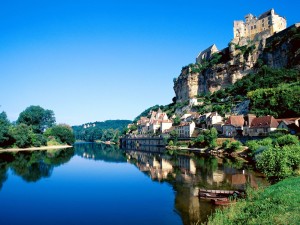 The spectacular Dordogne, with its charming villages and lush rolling countryside, has long been a favourite with the British. Research by INSEE shows that there are around 16,000 Britons in the Aquitaine region with more than 7,000 in the Dordogne. In certain areas, such as Eymet, Britons account for more than 8% of the population.
As a result of the current market conditions, many overseas buyers have reignited their search for a second home – especially Britons who can take advantage of the strength of sterling against the euro – others are seriously enquiring about income properties, such as B&Bs.
The combination of favourable exchange rates, reduced house prices and low interest rates means buyers are also being persuaded by the market conditions to buy dream Dordogne chateaux at exceptionally tempting prices.
Properties for sale in the Dordogne
If you are looking to buy property in the Dordogne, here are a four properties from Home Hunts' online portfolio to add to your property search.
Exceptional value in Eymet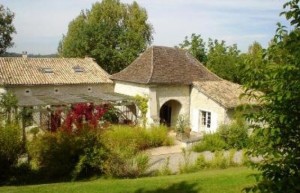 A traditional stone property (HH-8785546) built on 1.5 hectares of land, this five-bedroom house is in a quiet setting just ten minutes from the popular market town of Eymet. With spacious interiors, including three shower rooms and two sitting rooms, it also offers charming terraces and a swimming pool with views of the surrounding countryside. There is also a large barn that could be converted into a pool house. This property is on the market for just €661,500.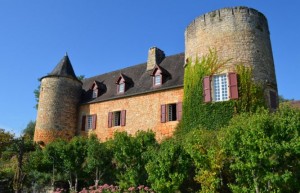 Located in the glorious bastide town of Domme – one of the "most beautiful villages of France" – this exclusive property (HH-8704610) sits on around six hectares of landscaped grounds. With five bedrooms, a superb swimming pool with glorious views and several outbuildings (including two stone houses, a barn and dovecot), this property is competitively priced at €967,200.
Income property in Sarlat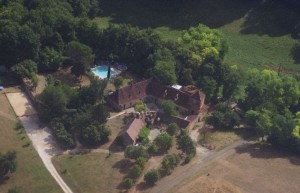 According to Home Hunts' research, as shown the recent 2015 insights report Inside France, the Périgord Noir is one of the most enquired about areas in the Dordogne. With Sarlat being one of the most popular locations in this department, this group of properties, which operates as a successful gite and B&B business (HH-8765881), offers an excellent opportunity for its future owners. Located in a pretty hamlet, the buildings date from the 15th, 17th and 20th centuries on around seven hectares of land. Surrounded by tall trees and rolling countryside, this property, priced at €1,060,000, will not be on the market for long.
To view more properties in the Dordogne, visit www.home-hunts.com, but to speak with a consultant directly about particular properties or your specific requirements, call the French office on +33 (0)970 44 66 43.