Paris is investing millions into a cycling scheme as it sets its sights on becoming the cycling capital of the world. For those who like to move around the city by bike – for commuting or just pleasure – investing in a Parisian pad has never been more tempting…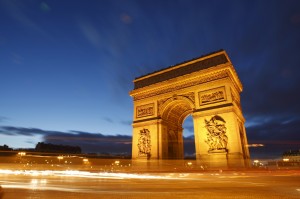 According to the Mairie in Paris, today there are around 650,000 people travelling by bicycle in the Ile-de-France region. Such an increase of nearly 400,000 since 1991 shows that cycling in the City of Light is in demand like never before.
In order to accommodate the growing popularity of the bicycle and simultaneously reduce pollution in the city, a plan has been launched that hopes to transform Paris into the "cycling capital of the world".
The "Plan Vélo 2015-2020" will benefit from an investment of €150 million and will see the introduction of express routes that will create more than 80km of two-way cycle paths. This latter development is the focal point of the project and will connect the north, south, east and west of the city. Other cycle paths will connect to the express routes and will increase from 700km to 1,400km over the next five years.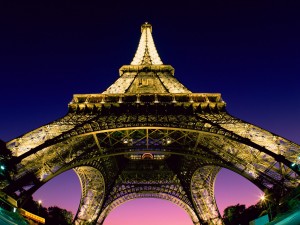 This bid to improve the cycling experience in Paris comes at a time when Vélib, Paris's bike sharing scheme, has seen its popularity grow tremendously since its inception nearly eight years ago. With more than 20,000 bikes available all around the city, approximately 2.5 million tourists each year rely on them to travel around Paris. It now boasts almost 300,000 subscribers, an increase of 72% since 2009.
All arrondissements will benefit from the Mairie's new cycle scheme, but those with the expressway running through them include the 12th, 4th, 5th, 1st and 8th (going west to east), and the 14th, 6th, 2nd, 3rd, 4th, 10th and 18th (going south to north). If you are looking to use this new cycle scheme in Paris, here are two property suggestions in locations that are potentially advantageous in terms of proximity to the new expressway routes.
Properties for sale near the planned cycle expressway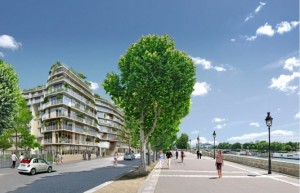 This stunning two bedroom apartment in Paris is in a perfect location for the cycle expressway route running alongside the Place de la Bastille, as it is positioned at the Henry IV harbour in Paris's 4th arrondissement. A modern property that is flooded with light, the building's curvy design means that each new-build apartment is "one of a kind". This particular property, priced at €1,606,000, features a terrace, beautiful views over the Seine and a parking space.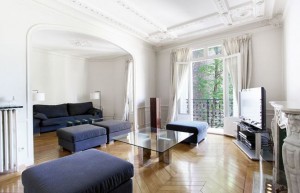 Located by the coveted Monceau Park and Champs Elysées on the second floor of an elegant Haussmannian building, this glorious two-bedroom apartment offers a luxurious residence just a few minutes' bike ride away from the cycle expressway. A bright and sunny property that includes a caretaker's apartment and a cellar, a viewing is highly recommended. It is priced at €1,490,000.
To find out more about these properties, visit www.home-hunts.com, or for more information speak to a Home Hunts' consultant directly, on: +33 (0)970 44 66 43.