A surge in the number of enquiries from overseas buyers into grand chateaux in the Dordogne reflects the attractive market prices currently available in this long-cherished department of the British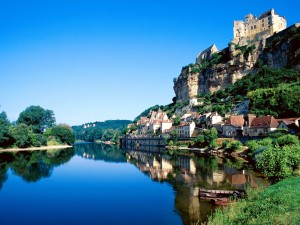 With house prices having dropped by almost 2% in Aquitaine in 2014, according to the FNAIM (the national association of French estate agents), the Dordogne currently has many chateaux for sale at surprisingly low prices.
But it isn't just this price drop that is causing some properties to be almost 50% cheaper than in 2007, it is a combination of factors, including the strength of sterling, low Eurozone interest rates (which are at their lowest since the euro was introduced in 1999) and the willingness of sellers to do a "deal".
To help those looking for their ideal chateau in the Dordogne countryside, here are five picture-perfect properties, each with a selling price of under €1 million, to help inspire and expand your search.
Charming 20th century chateau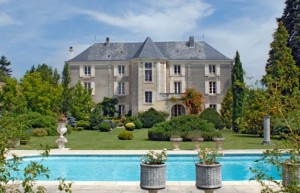 This eight-bedroom 20th century chateau (HH-5063847) lies on the border between the Dordogne and Charente in Bussière-Badil and has been completely renovated throughout. As well as the chateau itself, the €843,000 price tag also includes a couple of outbuildings, as well as a guardian's house, pavilion and 15-metre swimming pool. Set in almost seven hectares of beautiful, landscaped gardens, there are also several terraces, a boules pitch and an orangery.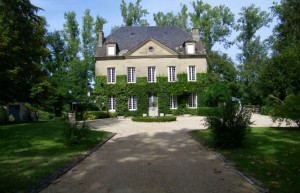 Located in Brive la Gaillarde, this idyllic five-bedroom chateau (HH-8765910) is nestled among tall, towering trees on two hectares of land. A tasteful renovation has taken this property back to the 18th century, so it looks entirely authentic, but also provides all modern comforts. Suitable as a primary or secondary residence, highlights include a swimming pool, guest house and bridle path. It is priced at €850,000.
Grand estate in Villamblard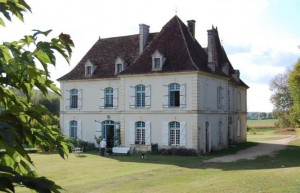 Situated in a peaceful position in the north of Bergerac, this exquisite 18th century Périgourdin chateau (HH-5118165) has six bedrooms and large, light-filled rooms that make the most of the sunshine. A delightful property with a special ambiance, it offers 12 hectares of land, a lake and spring, meadows, fruit trees, two outbuildings and stunning views. It is on the market for €945,000.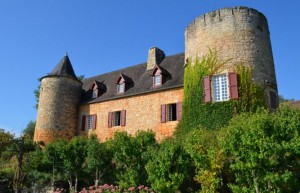 Not far from Domme, this spectacular property (HH-8704610) is set on six hectares of land and offers countryside views and spacious, traditional interiors. As well as five bedrooms, this charming chateau also offers several outbuildings (including two stone houses), a barn and a swimming pool. Priced at €967,000, a viewing is highly recommended.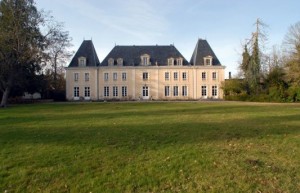 An elegant 18th century chateau (HH-5899474), this eight-bedroom property is located in Verteillac – on the border of Charente and the Dordogne – just minutes away from the closest village. Surrounded by nearly six hectares of private parkland, this impressive property offers stables, several outbuildings, a games room, two pavilions and a covered, heated swimming pool. It is on the market for €995,000.
To view more Dordogne chateaux in, visit www.home-hunts.com, but to speak to a consultant about your particular criteria – and to find out about the many off-market chateaux available – call the French office directly on +33 (0)970 44 66 43.