Have you been toying with the idea of buying a property in the Dordogne or perhaps Bordeaux? With significant price reductions on older properties, now is the time to buy in the Aquitaine region before house prices increase in France…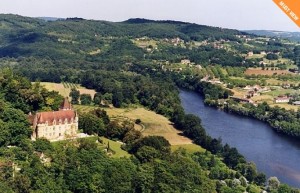 According to figures released by Century 21, the region of Aquitaine saw a 6% drop in the price of older property during 2015, which has resulted in a 29% increase in sales throughout the region. Home Hunts can report that it has also experienced a significant rise in transactions in this region as buyers take advantage of the attractive house prices, but warn that prices will soon stabilise like the rest of France.
"It is the perfect time to buy property in Aquitaine," says Tim Swannie, Director of Home Hunts. "But these lower prices on older properties will not last much longer. We predict that prices will stabilise in line with the rest of France while some regions, including the Ile-de-France and Provence-Alpes-Côte d'Azur, are forecasting a slight increase."
The combination of low interest rates, good mortgage deals and favourable currency conditions over the last twelve months has meant that many savvy buyers have been able to take advantage of France's attractive property market. Vendors have also been open to making deals, which has further improved the final property price. However, all this is set to change soon, so Home Hunts is advising buyers to take advantage of the market conditions now before house prices start to increase again around the country.
"We have been experiencing a lot of interest from the UK because of the strength of the pound against the euro and this continues to be the case," says Tim Swannie, Director of Home Hunts. "We have had clients from all over the world wanting to buy French property – including China, the Middle East, America, South Africa, Brazil, Russia and Europe – and they were all looking for a deal."
Find an irresistible property deal in Aquitaine
Older houses in Aquitaine are still reflecting the 6% price drop in the region. Here are three properties in Aquitaine, in different price categories, to enhance your prime property search.
Magnificent manor in Monbazillac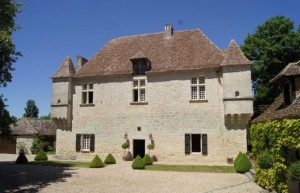 An impressive family manor house (HH-10059620), dating from the 15th century, this traditional seven-bedroom property near Monbazillac could be a dream primary residence or holiday home. Set on 20 hectares of land with a swimming pool, tennis court and pool house, it is in excellent condition and set up for year-round entertaining. Immaculate inside and out, and with great additional income potential as it also offers vineyard planting rights, this property is priced at a tempting €2,120,000.
Invest in a luxurious estate near Riberac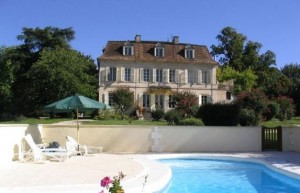 Located not far from the market town of Riberac, this grand property (HH-5063853) is actually a collection of buildings set on 14 acres of land and includes the manor house, second house, guest house, games room, a swimming pool in landscaped gardens, a tennis court and mini golf. There are twelve bedrooms on offer in total which offer the perfect property for entertaining family and friends, or bed and breakfast opportunity. The price of €1,150,000 for this beautiful property reflects the buyer's market, so interested parties are encouraged to set up a viewing as soon as possible.
Stunning location and price in Sarlat La Caneda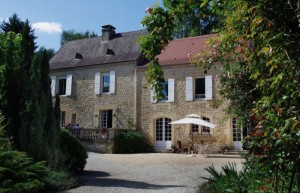 Just a few hundred metres from the centre of the popular tourist location of Sarlat La Caneda, this stunning property (HH-8133512) should be visited quickly as it is currently on the market for just €890,000. Beautifully renovated to a very high standard, it offers five stylish and spacious bed and breakfast rooms in addition to a private bedroom and an old workshop that has been converted into a separate cottage. The combined position and quality of this property means it has genuine "coup de coeur" potential.
To find more traditional properties for sale in Aquitaine, visit www.home-hunts.com, but to speak to a Home Hunts consultant about your individual criteria, call: +33 (0)970 44 66 43.