With an unprecedented surge in house sales towards the end of the year, the Paris property market is thriving, and with house prices expected to rise in 2016, market conditions for investing in property in Paris are excellent, says Home Hunts.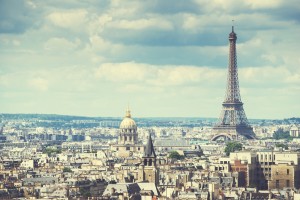 After gathering data and research generated throughout 2015, Home Hunts is able to reveal that there are four distinct areas generating the most enquiries and sales from overseas clients who are looking to buy property in Paris.
The most coveted areas to buy property in Paris
These coveted areas are: the north of the 16th arrondissement, next to avenues Foch and Victor Hugo, and along the Ranelagh gardens; the 8th arrondissement and its golden triangle, as well as the 8th and the 17th arrondissement by Monceau Park; and also property in the 7th or 16th arrondissements that offer views of the Eiffel Tower. These areas are offering buyers the most savvy investment prospects and are in locations where owners can experience the best of what Paris has to offer.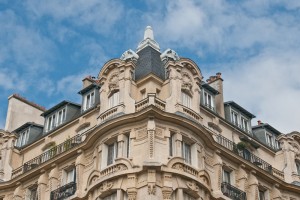 "Our clients want to live in a prime location, in security, in a property that is a long-term investment," says Hervé Lévy, Home Hunts' Paris-based consultant. "They prefer residential areas and enjoy a Parisian lifestyle with the best markets, boutiques and restaurants."
Home Hunts' data shows that the most popular property types are two- to three- bedroom apartments with two bathrooms, between €1.8 and €3 million, and four- or five-bedroom apartments with at least four bathrooms.
More buyers investing in property over €1 million
Unlike in previous years where Home Hunts could identify up-and-coming areas for investment in property in Paris, Hervé confirms that over the last twelve months Home Hunts' clients have been focused on searching for luxury apartments in established super prime locations.
This is evidenced by the increase in the number of clients buying property in the €1-5 million price bracket. In 2014 Home Hunts reported that 75% of buyers bought in this price bracket, with 20% purchasing properties under €1 million. However, in 2015 around 85% of buyers purchased property between €1 and €5 million, and just 10% of buyers invested in property under €1 million.
Market conditions in 2015 also contributed to this increase, as the combination of lower property prices across Paris with low interest rates, attractive mortgage deals and advantageous currency pairings, as well as vendors' general willingness to strike a deal, meant it was an excellent period to buy prime property in Paris.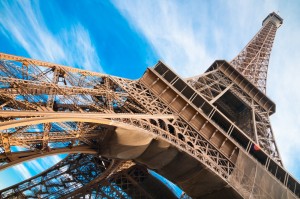 Property sales spike creates Paris phenomenon
Overall, Paris experienced something of a phenomenon in 2015. Property sales increased throughout the year and, according to the Paris-Ile-de-France Notaires, saw an unprecedented level of activity in September and November 2015 where property sales were up 42% on the same period in 2014. This was an overall increase of 21% when compared with the average over the last decade.
"Paris prices are very attractive if you compare with London where prices are 2.7 times higher," says Hervé, adding that investors are keen to invest their funds in acquiring prime apartments rather than investing in the uncertainty of the stock exchange, which is predicted to worsen over the next few months.
He adds: "In terms of how the market is going to progress, we expect slight price increases in 2016 followed by further rises in 2017, so it is currently still an excellent time to buy prime property in Paris."
To search for luxury property in the prime hotspots of Paris, visit www.home-hunts.com. To speak to a consultant directly about the exact property you require and to start using Home Hunts' free, bespoke property-finding service, call +33 (0)970 44 66 43