Where are the best places to buy prime property on the French Riviera? After analysing data gathered during 2015, Home Hunts can now reveal the four most sought-after locations on the Côte d'Azur.
As one of the most desirable destinations in the world, property on the French Riviera is always in demand. Its combination of history, culture, world class beaches, stunning seascapes, 300 days of sunshine a year and plentiful gastronomy makes the French Riviera a perfect location for a second home.
The Rivera's impressive range of excellent schools, international airport access, booming economy and multi-national community means that buyers also choose to settle here permanently and invest in primary residences.
From Saint-Tropez up to the Italian border, the French Riviera's 900km of coastline is home to some of the most expensive real estate in the world. As the market experienced lower prices throughout 2015, along with favourable mortgage rates and currency options, Home Hunts found that enquiries and sales for property in the French Riviera boomed throughout the year, with the areas of Mougins and Valbonne attracting the most attention.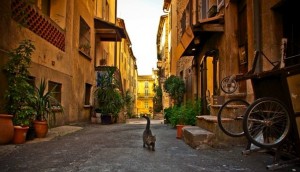 Mougins and Valbonne areas most sought-after locations
Just 30-minutes' drive to Nice airport and not far from the sandy beaches of Antibes or Cannes, both these medieval villages offer authentic charm, good amenities and have a busy year-round events calendar.
"While tourism is the biggest industry on the Riviera, these villages are well known and well visited but are not overrun by tourists in the summer season and remain lively all year" says Amy Bault, Home Hunts' Riviera manager. "They are also close to several international schools, so are highly sought after by expats who live here all year round or those who want to buy a second home for holidays."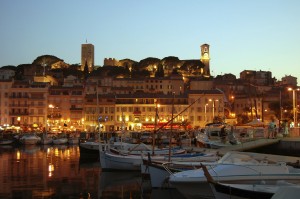 Cap d'Antibes and Cannes popular with yacht enthusiasts
The Cap d'Antibes and Cannes areas were the second-most popular locations with Home Hunts' overseas clients. These coastal areas are around 30 minutes from Nice airport and close to sandy beaches, one of the most important criteria for clients buying property on the French Riviera. Cannes is renowned for attracting A-list stars to the Cannes Film Festival each year – and other world-class events – and the peninsula of Cap d'Antibes is famous for its luxurious estates, Hotel du Cap-Eden-Roc, annual jazz festival and luxury yacht marina.
"Both areas are excellent for yacht lovers, which is one of the most exclusive ways to experience the French Riviera," says Amy. "The luxurious shops and great many restaurants are also reasons why our clients invest in these areas – they want the dream Riviera lifestyle on their doorstep."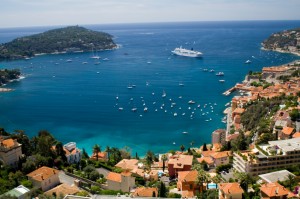 Villefranche-sur-Mer and Saint Jean Cap Ferrat remain dream destinations
The bustling town of Villefranche-sur-Mer, with its charming old town and excellent restaurants, neighbours the forested peninsula of Saint Jean Cap Ferrat. The latter commands the most expensive real estate prices globally and has always been a favourite destination of some of the world's most famous people, from Charlie Chaplin to Keith Richards to Elizabeth Taylor and Winston Churchill.
"These are popular areas known for their beautiful sea views and proximity to Monaco," says Amy. "With easy access to the beaches and ports, it is a dream investment for many of our clients to own property on this part of the Riviera."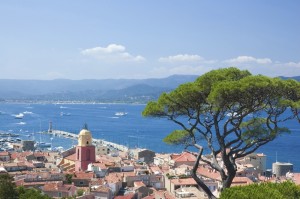 Saint Tropez always in high demand
Every summer the charming little fishing village of Saint Tropez becomes a magnet for the world's rich and famous. It offers a perfect blend of old world charm, glamourous beaches and a wide range of restaurants, high-end hotels, and internationally-renowned bars and clubs. The village itself is small and quaint with wonderful local markets alongside designer flagship stores. Pampelonne, which is the largest and most beautiful beach on the Riviera, is home to various beach clubs, such as the famous Club 55.
"Property wise, there are a large number of luxury villas, apartments and townhouses in the area," says Tim Swannie, Director of Home Hunts. "Prices are high because it is a very exclusive location with buyers from all over the world – the most common being from the UK, Scandinavia, Belgium, the Middle East and Russia – invest in this area "
To search for property on the French Riviera, check out Home Hunts' impressive Riviera portfolio at www.home-hunts.com. To speak with one of Home Hunts' consultants directly about your specific real estate requirements call +33 (0)970 44 66 43