Bertrand Delanoë's dedication to one of France's most iconic buildings has recently made quite a splash on Paris's luxury hotel and spa scene. Delanoë, mayor of Paris from March 2001 to April 2014, had resolved to restore Paris's most magnificent swimming pool, Piscine Molitor, to its former glory, and, following a seven year development process, has just witnessed its grand reopening now as the hotel Molitor.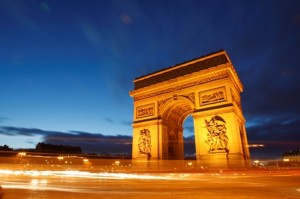 The unique story of Molitor, in Paris's 16th arrondissement, started in 1929. With its avant-garde ambiance, Art Deco design and two pools, for 60 years it was one of the most fashionable places to be in Paris, particularly at its peak between the two world wars. Setting fashion and lifestyle trends that are still with us today, it was here that the bikini was first modelled in France by Micheline Bernardini in 1946, topless sunbathing took off and the most celebrated galas and fashion shows were held.
By 1989 the indoor pool (33 metres) and the outdoor lido pool (50 metres) – now called the "winter pool" and the "summer pool" – were said to be past their best and Molitor was destined to be destroyed and become apartments. But this plan never materialised and, instead, the decaying French icon became part of Paris's subculture as a favourite hangout for ravers and graffiti artists.
But Delanoë sought to change all that and called for bids to transform Molitor in 2007. The winning application was from a team led by Sébastien Bazin, Chief Executive Officer of Accor, bringing together Accor, Colony Capital, Bouygues and several architects, including Jean-Philippe Nuel as interior designer.
It was vital to the team that the authenticity of Molitor was retained and that is why, today, the exterior façade of the summer pool is that particular yellow hue and the winter pool is surrounded by three storeys of cool blue cabins. Decadent, yet minimal, Art Deco, yet ultra-modern, this hotel is original in ambiance and style – it is also unlike other Parisian hotel, possibly due to the two large pools and how spacious it feels.
The winter pool is protected by a glass roof and the summer pool is heated all year round to 28°C. There are also steam rooms, saunas, experience showers, a private club, a restaurant and bar, and a rooftop "sensory oasis", as well as 104 rooms and 20 suites for guests to choose from. While the pools are open Monday to Friday until 10pm and to 8pm at weekends, access is restricted to room guests and club members three mornings a week.
Are you tempted to join yet? The 16th arrondissement is already one of the most coveted areas for prime market property, but the launching of Molitor just made it home, once again, to the most desirable swimming pool in Paris.
Here are some potential apartments in the 16th from Home Hunts' extensive portfolio.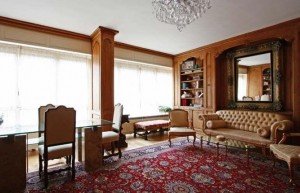 A fantastic opportunity presents itself in this light-filled two-bedroom apartment (HH-7265536) which is on sale for under €1 million. With elevator access to its fourth floor location, renovated interiors featuring high quality wood work and bedrooms overlooking the gardens, this property is not likely to be on the market for long.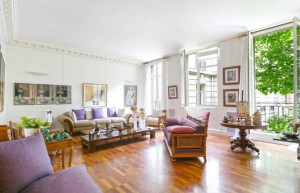 Inspiring and luminous interiors are all around in this secure and quiet three-bedroom apartment (HH-7114159) positioned in the north of the 16th. At just a five-minute walk from the Champs-Élysées and offering a leafy, garden view, this property is very competitively priced at €1,950,000.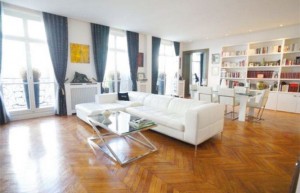 This prestigious three-bedroom apartment (HH-6038476), close to the sought after Avenue Foch, has been entirely renovated, but it is the double exposure and high ceilings that give this special property its cool and glamorous ambiance. A designer kitchen and concierge make it well worth a viewing at €2,750,000.
To view more apartments in the 16th arrondissement visit Home Hunts' selection at www.home-hunts.com, but to speak to a consultant in the French office, call: +33 (0)970 44 66 43.