3 Days in Paris can be perfect for those who are dreaming of visiting this world-famous destination. Here are our favorite things to do during summer in Paris for a memorable long weekend!
Paris has always been on the list of everyone wanting to experience the sights, sounds and flavours that the best establishments in the capital has on offer. Combined with daily non-stop flights from different points all over the world, easy access to different attractions and a crop of chic new hotels, and you've got a good itinerary for a perfect long-weekend that would not be easy to forget. Here is our ultimate travel guide for a weekend in Paris, beyond the Eiffel Tower and Champs-Élysées.
Day 1
Check-in at the recently re-opened, Hôtel de Crillon, located the heart of the Place de la Concorde in the chic 8th district. This famous and historic hotel has been completely renovated, reported to have cost nearly 400 Million Euros and now owned by The Rosewood Hotels Group. With views over the famous Jardin de Tuileries, historical figures such as Marie Antoinette has stayed in this lavish hotel. It was here that she had her wedding celebrations in 1770, 10 years after the Place de la Concorde had been laid out.
Other notable celebrities and personalities that have stayed in this iconic hotel include: Jackie Kennedy Onassis, Sir Arthur Conan Doyle, Charlie Chaplin, Orson Wells, Andy Warhol and Madonna! After checking-in and experiencing the ultra-luxe service of Hôtel de Crillon, step out and explore Rue du Faubourg Saint-Honoré which is just a hop and skip away from the hotel. Pass by the headquarters of Hermès, which is not to be missed on the corner of Rue du Faubourg Saint-Honoré and marvel at the intricate luxury scarves that this iconic brand has been known for. Don't be shy to speak with the conseillers of Hermès as they would all be glad to give you some history and information on their newest collection and some tips on how to wear their scarves the French way or however way you prefer.
After Hermès, continue down the street and pass by other luxurious fashion boutiques such as Chanel and Goyard, which still has its original façade since it was established in the 1800s!
Stop for a cup of coffee on the terrace and marvel at the stylish and fashionable people passing by at la Coupe D'Or, a classic French café and bar that serves up crepes and croissants all day. Don't forget to take a peek inside Colette, one of Paris' ultimate trend and shopping establishments just right in front of the café and discover the latest collections fresh off the runway as well as wonderfully created curious items and design objects that can be good to keep with you to remind you of your stay in Paris. Colette is reported to close this December 2017 and it would be a unique opportunity to visit this iconic shop before its closes its doors.
See some luxurious apartments in the 8th and 17th district
Day 2
Paris is such a stunning city to stroll through so be prepared for some marathon walking and explore some charming streets and paths along your way. Kick things off with a healthy start and try some refreshing freshly-pressed fruit juices at one of the stalls at the Marche des Enfants Rouge, where all the bobo-chic Parisians hang out for brunches and stock up on their daily fruits and vegetables. Located in Le Marais, the market was built in 1615 and is one of the oldest outdoor markets in Paris.
From there, carry on and visit the beautiful Place des Vosges and grab some Instagram worthy photos in this oldest planned square in Paris which is also one of the finest in the city. It was a fashionable and expensive square to live in during the 17th and 18th centuries, and one of the main reasons Le Marais became so fashionable for the Parisian nobility.
See some prime properties on the Le Marais District
After a whole day of walking and exploring, rest your weary feet onboard a boat and try out the much-talked about cruises on the Canal St Martin and Canal de l'Ourcq at this year's edition of Été du Canal! From July through August, concerts, outdoor ball dance parties, canal cruises and open-air film screenings are offered to all who are looking for a different kind of experience other than the touristy routes on the River Seine.
After a memorable boat cruise, head on to Le Chateaubriand, one of the Michelin-starred stellar restaurants on the 11th district and get to savor the unique creations of Chef Iñaki Aizpitarte. He has led the new wave of French dining by establishing his neo-bistro as one of the top contemporary restaurants in Paris.
His dishes are so unique that you'll never know what you'll get until after you have settled down on your seat to discover the latest menu, served with some good wine pairing as recommended by top sommelier Sébastien Châtillon. Remember to book for a table at least a couple of days before you arrive as Le Chateaubriand is always full and highly-reserved on weekends!
Day 3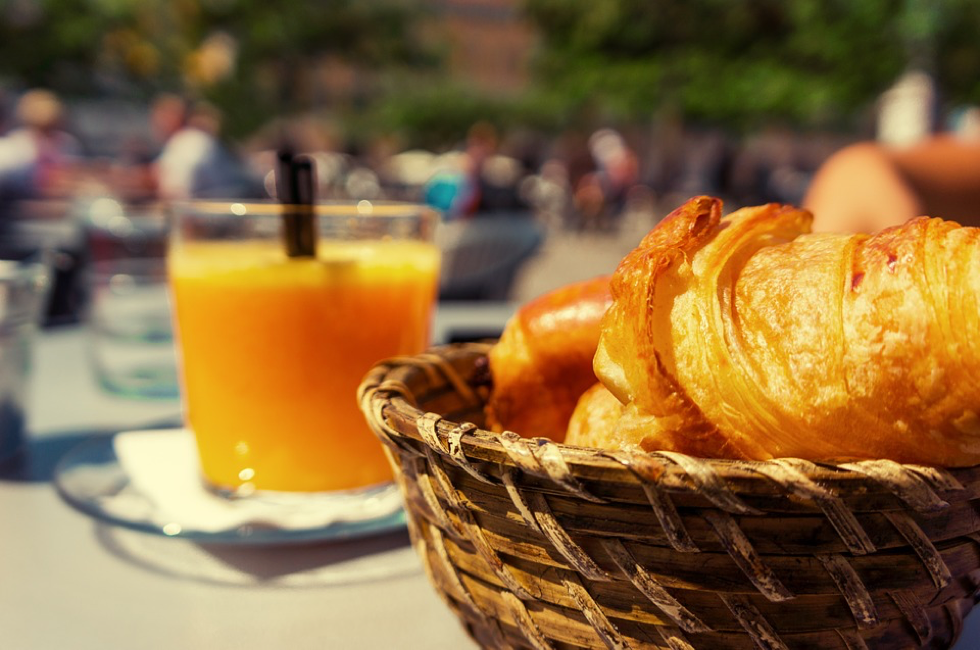 Take it easy on a Sunday and get ready for some museum visits after a good brunch. Grab a spot at trendy Ellsworth which is well-known for their buckwheat waffles with foie gras and their signature fried chicken! If you like a simple brunch with classic French crepes, go to Breizh Café, a wonderful place near some of the best museums in the 3rd district. After having your fill, start your museum day and visit the modern and contemporary Centre Pompidou. They have interesting exhibitions which includes the ongoing Présentation des collections modernes (1905-1965) running until the end of this year. They are also showcasing an exhibition on David Hockney, featuring the most comprehensive retrospective ever devoted to the work of this beloved English artist.
Though it cannot be visited in just one afternoon, visiting the Musée du Louvre is a must, even for just a couple of hours. With three wings, several levels, and numerous exhibition rooms, finding your way around the museum is not always easy and we do recommend for you to create a list of what you would like to primarily view at the museum.
If you want to view Egyptian Antiquities, go straight to the green areas on the museum map provided for you. If you are more interested in paintings and seeing Leonardo da Vinci's masterpiece Mona Lisa up-close, go to the red areas. Greek, Etruscan, and Roman Antiquities are all easily accessible just by going to the blue areas.
After a very informative and inspiring museum day, go on a leisurely stroll back to your hotel and take in all the lights and sights along your way. Walking in Paris at night is a dream and being in it on your last day in the city should be cherished.
Do you have any recommendations or top restaurants and shops to share in Paris? Share them to us on our Facebook Page and we would be glad to try them out
RELATED : Read more on where to buy properties in Paris
All photos courtesy of Creative Commons and Pixabay.
If you are looking for top properties in Paris you can search through Home Hunts' portfolio at www.home-hunts.com
To discuss your specific needs and to find out more about locations offering the best investment opportunities, speak to a consultant directly on +33 (0)970 44 66 4