The Rebirth of the Prime Paris Property Market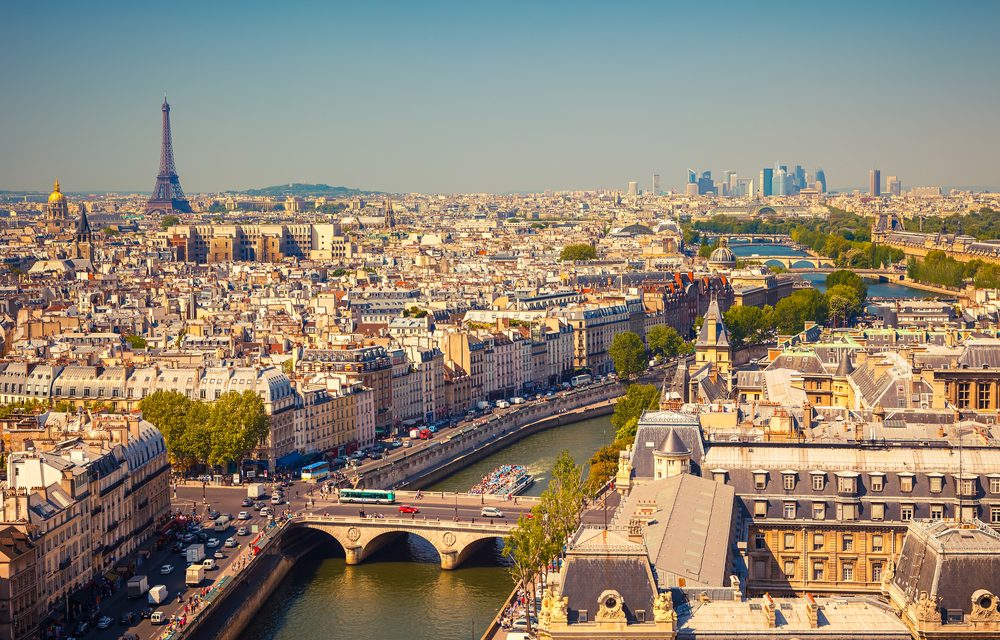 According to a recent article in the Financial Times, the election of President Emmanuel Macron is brightening up the property market in the City of Light
Over the last three months to June 2017, prime property sale prices have risen by nearly 10% in Paris, after the market experienced a gradual 14% price drop over five years to the middle of 2016.
This rebound, reports an article in the Financial Times, featuring Home Hunts, is being driven by domestic buyers with the most noticeable impact in the 16th arrondissement where discounts have caused buyers to snap up properties while they are at discount prices.
Property discounts still possible in Paris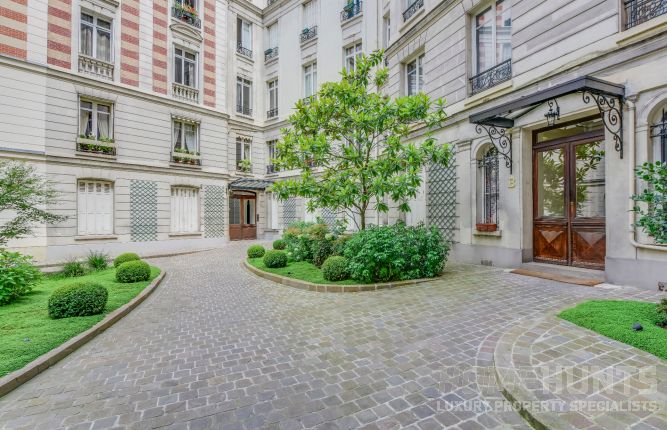 Renowned for its grand Haussmannian buildings, properties in the 16th arrondissement – such as this beautiful three-bedroom apartment (HH-11821365) near avenue Henri Martin (on the market for €1,330,000) – have been traditionally owned by affluent French families.
Lower prices, however, have seen a broader range of domestic buyers purchasing in coveted neighbourhoods – especially since average Paris prices are far lower than London's.
"Average sale prices in the second quarter of this year in prime central London were equivalent to €30,485 per square metre, according to Knight Frank," states the article. "In Paris, the average prime sale was €17,461."
Home Hunts says that international buyers' appeal is focused largely on the 6th and 7th arrondissements, from around the Latin Quarter (Boulevard Saint-Germain) to the Eiffel Tower. Tim Swannie, Home Hunts' Director, says that demand for the best addresses in these areas have held up even when prices were dropping elsewhere.
"Most clients fall in love with these areas as visitors as they contain many of the city's top hotels," explained Tim to the Financial Times. "Typically, when they buy, they want a view of the Eiffel Tower or the Seine and easy reach of the shopping on the Champs-Elysées."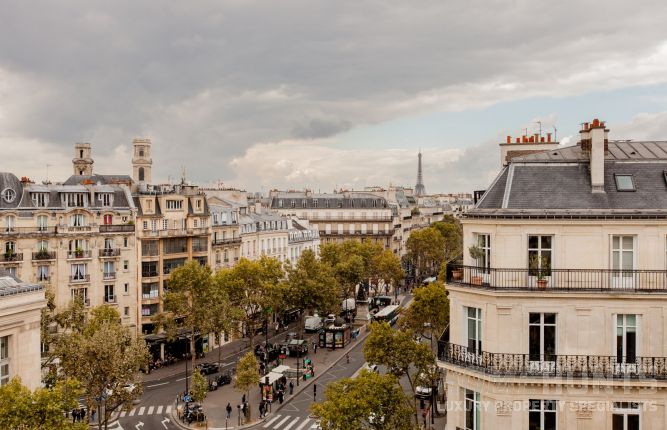 The view of the Eiffel Tower from this south-west-facing two-bedroom apartment (HH-11816235) shows the kind of view that is highly sought after in this area. Situated in a luxury building, the modern interiors have been refurbished to a high standard, meaning that owners could move in without expecting to carry out any updating work. It is sold furnished and is priced at €1,750,000.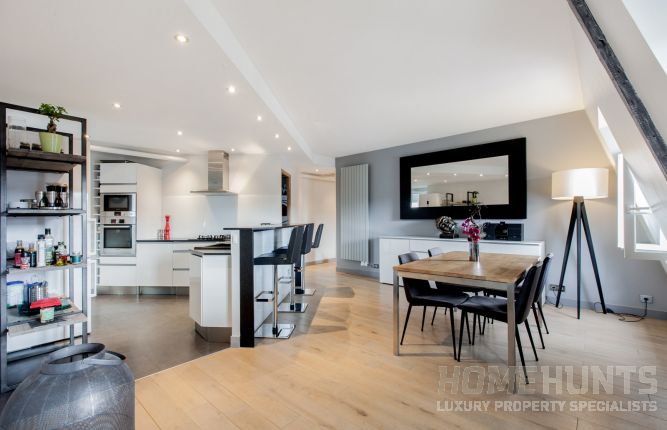 Macron's wealth tax reform to further boost market
In terms of who is buying, Tim says that Middle Eastern clients are investing in Paris. "With all the press generated from the Macron victory," he adds, "we are seeing more enquiries from the US and China."
"The president's pledge to reform the country's unpopular wealth tax should bolster the appeal of Paris's top-end neighbourhoods further," says the article.
With the current tax relevant to households where taxable wealth is more than €1.3 million, the Financial Times explains that Macron is hoping to limit it to property. This will exempt assets "such as savings and investment", which, Macron believes, contribute to France's economy.
Now Paris has been selected to host the 2024 Olympics, further price increases are expected to evolve across the city's property market. A study by the Centre for Law and Economics of Sport suggests that the economic impact from now until 2034 will be €10.7 billion and the benefit to tourism €3.5 billion.
While Paris tourism dropped in 2016, over 2017 it has already seen a return to strength with a record 89 million visitors expected to visit France by the end of the year.
"With the Olympics planned for 2024 and tax reforms planned by Macron, we are expecting the upturn in the Paris property market to continue," says Tim.
If you are looking to buy property in Paris, you can search Home Hunts' portfolio for luxurious prime property at www.home-hunts.com. But to speak to a consultant directly about off-market opportunities and your particular criteria, call +33 (0)970 44 66 43Paris