Disneyland Paris lies just 35 minutes east of Paris, in Marne-la-Vallée, and, with almost 15 million visitors throughout 2013, is the most popular tourist destination in Europe. An impressive 58 attractions provide pleasure for visiting families from all over the world, and last year saw the new Disney Dreams show crowned as Best Live Production by the International Association of Amusement Parks. This year Disneyland Paris continued to win awards and was recognised by the World Travel Awards as Europe's leading themed resort.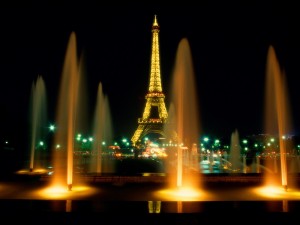 Many would say that Christmas is the most spectacular time to visit Disneyland Paris and this year's "Enchanted Christmas" is running until 6 January. Fireworks, Christmas parades, shows and festivals are packed into the Disneyland calendar. New for this special time of year is the Sleeping Beauty Castle and a Toy Story version of The Nutcracker.
This world-famous attraction may have been set up to provide family fun, but it is also ready to offer exclusive and luxurious holidays to those who wish to enjoy the park in style. In fact, the Disneyland Hotel, which is France's fifth largest with 5,800 rooms, recently took top honours during the annual "Trophées de la Clientèle des hôtels 4 à 5 étoiles" and won the Best Hospitality award.
It also caters for those with gastronomic wining and dining preferences and is holding celebration dinners throughout the festive period, including Christmas Eve and New Year's Eve. A mouth-watering children's menu is also offered.
While Christmas time is an ideal time to visit the resort, it is a spectacular place to visit all year round and is a renowned business event venue hosting more than 1,000 events each year. Adjacent to Disneyland Paris lies Val d'Europe, a new part of Marne-la-Vallée (built in conjunction with the Walt Disney Company), which has now become a significant economic hub with excellent shopping and parking facilities.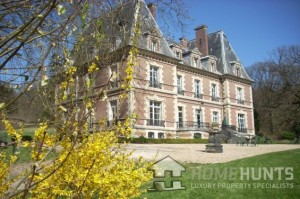 Home Hunts has some stunning properties available in the east of Paris, such as this vast 27-bedroom estate (HH-5299893) located in Marne-la-Vallée itself. A Louis 13th chateau, this property has many traditional features and each of the bedrooms have their own bathrooms. Priced at €3,100,000 this unique building offers an incredible investment opportunity and also includes a range of outbuildings, such as barns and two small houses.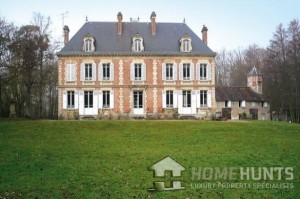 About 40km east of Disneyland Paris in Meaux, this impressive 19th century chateau (HH-5550215) offers eight bedrooms, masses of habitable space and outbuildings, including a chapel. The property has been completely renovated and also has six bathrooms, a cellar, garage, vegetable gardens, woods and stables. Valued at €1,420,000, viewing this beautiful building is highly recommended.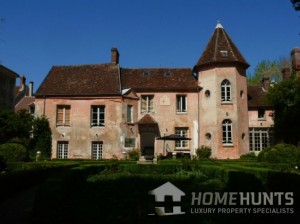 Situated about half an hour from Marne-la-Vallée in the heart of the little Venise Briarde, near Montreuil, lies this exquisite four-bedroom property (HH-6827182) from the 12th and 17th centuries. The property consists of a main house, outbuildings and a tower, and also offers stunning landscaped gardens, which border the Grand Morin river. Original features – including exposed beams and parquet flooring – are spread throughout the property which is priced at €1,152,000.
For more information about these properties visit www.home-hunts.com or call the French office directly on +33 (0)970 44 66 43.