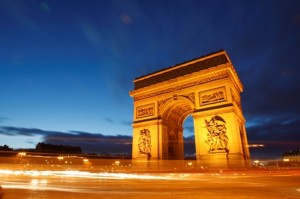 Paris is boasting relative affordability at the moment in comparison with other capital cities, particularly London, says Knight Frank's latest report on France's prime property market. In fact, prices are at a similar level to where they were three years ago with approximate prices at €15,000 per square metre.
The company's research has shown that Russian, Italian and British buyers are the most active foreign investors, but that interest from the Middle East (particularly from Qatar- and Lebanon-based buyers) and China is significant in the €10 million and above bracket.
While Paris's 2nd arrondissement, which houses the Bourse stock exchange and is typically known as a business-orientated district, is growing in popularity, it is the 6th, 7th, 8th and 16th which are the most sought after says Knight Frank.
The 6th arrondissement is known for its designer boutiques, antiques and beautiful gardens. The Jardin du Luxembourg is considered to be one of the most beautiful public parks in Paris, and the famous Saint-Germain-des-Prés quarter, which was at the centre of the capital's jazz age, has always inspired literary and artistic life. Cafes considered real institutions in the area are Café Flore, Les Deux Magots and Brasserie Lipp, whose past patrons have included Jean-Paul Sartre and Ernest Hemingway.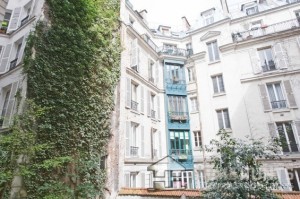 Located close to the Jardin du Luxembourg in a 1930's building, this bright and airy apartment (HH-7102185) is available in the 6th arrondissement for €2,080,000. A south-facing spacious area, double reception room and a beautifully designed and decorated interior make this four-bedroom an irresistible opportunity.
Some of Paris's most celebrated tourist attractions can be found in the 7th arrondissement, such as the Eiffel Tower and the Musée d'Orsay, but this fashionable district is also home to many foreign embassies.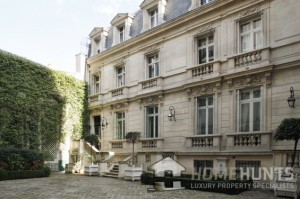 There are some truly stunning properties available in this area, such as this grand 19th century residence (HH-6463758) which also has an exquisite private town garden. High ceilings, a sauna, five bedrooms and an interior elevator are just a few of this property's superb features, which is priced at €7,600,000.
The 8th arrondissement is one of the main business districts in the city and, as it is home to some of the city's most visited attractions, it welcomes around 32 million tourists each year. Arguably Paris's most famous avenue, the Champs-Elysées, with its stores, restaurants and cafes, is located here, running from the Place de Concorde to the Arc de Triomphe, as part of the "axe historique". This is the line of monuments and landmarks running straight through the heart of the city and finishing in the west at La Defense.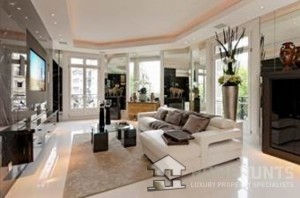 This prestigious three-bedroom apartment (HH-6640980) can be found close to the Arc de Triomphe. The property has been designed and furnished with luxurious living in mind and features marble floors, a staff bedroom and integrated home automation system.
As one of the largest, safest and most peaceful arrondissements in Paris, it is no wonder that the 16th is so sought after. The International School of Paris is here, as is the Trocadéro, and it is also home to one of the most admired and widest streets in Paris: Avenue Foch. Lined with chestnut trees, it runs from the Arc de Triomphe to the stunning Bois de Boulogne city park, where the French Open is held each year at the Roland Garros Stadium.
Not far from Avenue Foch, this incredible six-bedroom mansion (HH-4731106) was built in 1892 and has a leafy garden at the end of a private no through road. The property has a grand reception room, faces south and is bathed in light – and priced at € 5,500,000, it has to be seen to be believed.
For more details about properties in the coveted 6th, 7th, 8th and 16th arrondissements, visit www.home-hunts.com, or speak to one of Home Hunts' consultants in the French office on +33 (0)970 44 66 43.