A study by French newspaper Le Parisien compared 385 areas in Paris to discover the best places to live in the City of Light. Here are the results…
A recent study by Le Parisien sought to discover the top 20 places to live in Paris. Criteria (of which there were 30 elements in total) included transportation access, cost of living, healthcare and education. Each of the 385 municipalities in Paris, and beyond, where ranked to give a final score out of 100 for each location.
According to Le Parisien's ranking, these are the top ten places to live in Paris.
On Paris's south-east side nestled snugly between the Bois de Vincennes (large local park with gardens, a lake, zoo and biking trails) and Ivry-sur-Seine, lies the suburb of Charenton-le-Pont. Just 6km from the city centre, it is a popular commune to live in and one of the most densely populated in Paris.
For families with children, this area offers a wide range of education facilities, including many pre-schools, primary schools, secondary schools and further education colleges. Score: 80.1 out of 100.
Not far from La Défense, Neuilly-sur-Seine is known for its exclusivity. Local residents love the Parc de la Folie Saint-James, a 1.8-hectare park close to the Bois de Boulogne. Score: 78.4 out of 100.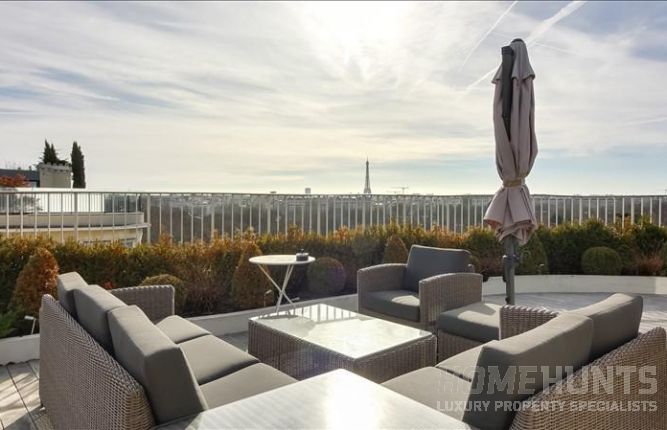 It is possible to find stunning properties in this part of town, such as this four-bedroom apartment which offers breath-taking panoramic views of the Eiffel Tower (HH-11357368). Highlights include a sweeping terrace-like balcony and stylish modern interior design.
The Latin Quarter and the Sorbonne are famously located in the 5th arrondissement, which is one of the oldest districts in Paris. It is also known for its educational excellence and contains many prestigious schools, colleges and universities. Score: 76.7 out of 100.
This highly coveted area is home to the Arc de Triomphe and the Champs Élysées, Paris's most famous avenue, with its luxury stores, restaurants, cafés and, of course, tourist throngs. For Home Hunts the 8th arrondissement is one the most sought-after by clients, as reported in the 2017 edition of Inside France.
The upper-class neighbourhood of the "golden triangle" – located between the Avenue des Champs-Élysées, Avenue Montaigne and Avenue George V – is especially admired, and Monceau Park, by Boulevard de Courcelles, is extremely popular with families. Score: 76.7 out of 100.
A vibrant town in the south-west Paris region, Sèvres is just 11km from the city centre, but also has many green spaces for families to enjoy. Made up of 12 different neighbourhoods, it is best known for producing porcelain, which it has been doing since the 18th century. Score: 76.4 out of 100.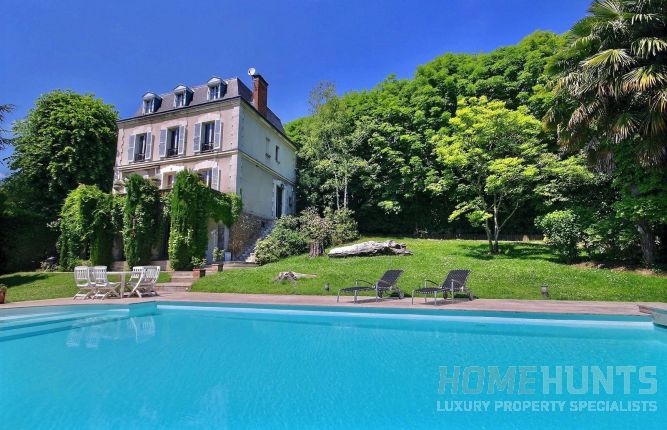 There are many more apartments for sale than houses in Sèvres, so they are often in demand, especially family homes like this charming six-bedroom stone residence west of Paris (HH-12021077). A private haven in a tree-filled park, this grand house a has a strikingly beautiful infinity swimming pool, which is surrounded by mature gardens. It is currently on the market for €2,700,000.
On the right bank of the Seine, the 4th arrondissement contains what is considered to the liveliest part of the Marais. Bursting with restaurants, art galleries, speciality shops and boutiques it is popular with locals and tourists alike. Place des Vosges, the Pompidou Centre and Notre Dame are other iconic landmarks to be found in the 4th arrondissement. Score: 76.1 out of 100.
Known for its designer boutiques and beautiful gardens, the 6th arrondissement is consistently on the top of prime property hunters' lists. The Jardin du Luxembourg is one of the most beautiful public parks in Paris (and also home to the grand French Senate building) and the famous Saint-Germain-des-Prés area is a hub for literary and artistic creatives. Score: 76 out of 100.
Cafés considered to be real Parisian institutions can be found here, including Café Flore and Les Deux Magots, whose past patrons have included Jean-Paul Sartre and Ernest Hemingway. Score 76 out of 100.
The 16th arrondissement is a peaceful area where one of the most admired and widest streets in Paris is located: Avenue Foch. Running from the Arc de Triomphe to Bois de Boulogne city park (where the French Open is held each year at the Roland Garros Stadium) this location is highly coveted by international buyers. Score 76 out of 100.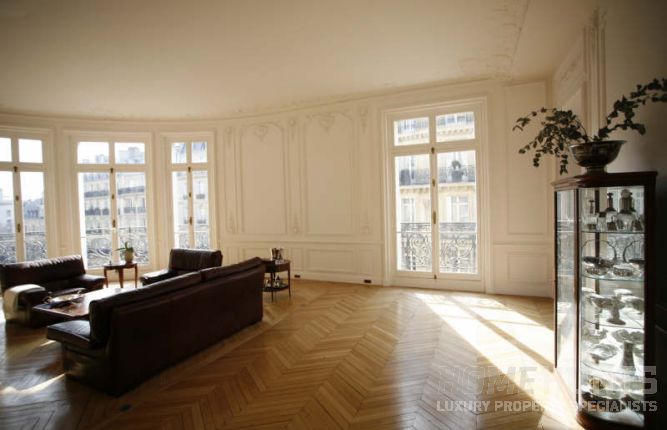 The Trocadéro, one of Paris's most well-recognised landmarks, is also in the 16th, linking the area with the iconic Eiffel Tower. Some properties here provide unrivalled views of Paris's most famous landmark, such as this impressive three-bedroom apartment (HH-9996735) in a south-facing Haussmannian building.
In the south-west of Paris just below Boulogne-Billancourt and the 15th arrondissement, Issy-les-Moulineaux lies on the left bank of the Seine.
With good and plentiful schooling facilities and a high employment rate (many companies in the centre move here because of the innovative services and business-friendly climate), high-earning couples and families are among the most common types of buyers. Score 75.7 out of 100.
Bougival lies in the Yvelines department, north-west of Boulogne-Billancourt and around 15km from the centre of Paris. A long-time trendy Parisian suburb, which became popular in the 19th century, Bougival has been home to many famous residents, such as Laurent Garnier, Jean Michel Jarre and Guillaume Depardieu.
It is also where Georges Bizet is said to have composed Carmen, one of the most highly acclaimed operas in the world. Score: 75.7 out of 100.
If you are looking to buy property in Paris, you can search online at www.home-hunts.com, but to speak to a consultant directly about off-market options and your specific investment criteria, call +33 (0)970 44 66 43