According to Knight Frank's latest report on prime property in France, "France Prime Residential Insight Report", the number of enquiries into French properties has increased in the last year and the market is expected to thrive in 2014.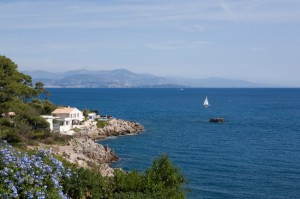 There are several reasons that the property consultancy gives for this upturn. In some areas of south-west France property prices are the lowest they have been for seven years and this has created interest particularly from cash buyers. Paris is also boasting "relative affordability" says the report with "prime prices at similar level to where they were three years ago".
Certain aspects of France's economic and political position are also contributing to this increase in buyer activity. The possibility of the Euro being driven down by "quantitive easing" into the European economy (the ECB is considering following in the footsteps of the UK and the US) is likely to create interest from non-euro buyers. Changes to the capital gains tax threshold for non-residents from 30 to 22 years, along with the current 25% reduction on properties sold before 31 August 2014, is also encouraging transactions.
Tim Swannie, Director of Home Hunts, also feels that these elements have played a part in the increasing number of sales and enquiries Home Hunts handled in 2013. He also believes that the outcome of President François Hollande's recent press conference will help to further boost the market.
"Hollande's political line seems to be changing a little and the proposed payroll cut for businesses is potentially very good news for those living and working in France, and for the country generally," he says. "Many have said that it's a step in the right direction, and, as a result, interest in France could be boosted further this year."
Knight Frank's report highlighted six locations that largely make up France's prime residential market: Paris, Provence, south-west France, French Alps, Côte d'Azur and Evian.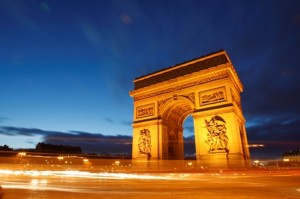 The most coveted areas in Paris are reported to be the 6th, 7th, 8th and 16th arrondissements with the 2nd increasing in popularity. As prime prices are "at a similar level to where they were three years ago" the capital's market has picked up pace.
Those looking for authenticity and value go to Provence, says Knight Frank, and the Luberon is noted to be particularly popular due to the reasonable prices, which have dropped by about 6% in the last twelve months.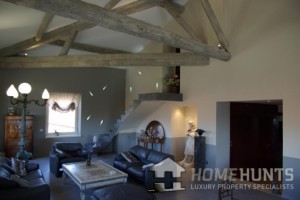 Home Hunts currently has this stunning three-bedroom riverside penthouse (HH-7515495) in its Provence portfolio. Located in the heart of L'Isle sur la Sorgue in the Luberon, it has been refurbished to a high standard and includes a luxurious Jacuzzi. With a balcony, high ceilings and many light-filled rooms this €1,300,000 apartment is bound to attract attention.
Interest in south-west France increased by 40% in the second half of 2013, reports Knight Frank. The prime hot spot in this area is considered to be the "corridor from Lectoure in the north east to Marciac". Home Hunts has also found that this area has generated many enquires throughout the latter part of 2013 and so far in 2014.
"We have some stunning properties on our books, and of course a selection of off-market ones too, for Gascony," says Tim. "We often find that clients are interested in properties that are located near Auch, the capital of the Gers department."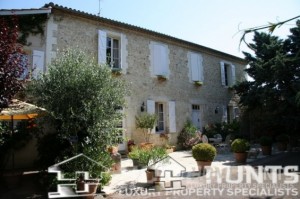 With large, spacious rooms, a swimming pool and a mature, well-kept garden, this south-facing, stone property (HH-1597261) offers its owners a very high standard of living. Situated in Auch, it is currently on the market for an unbelievable €805,000.
Morzine and Chamonix have been the busiest markets in the French Alps, and in Courchevel Knight Frank says that demand has spread down the mountain to Courchevel Moriand (ie, from 1850 to 1650).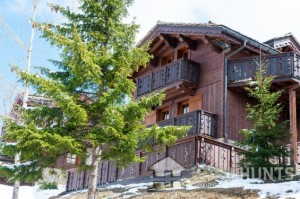 This luxurious chalet (HH-7138505) is located in Courchevel, and highlights include sunny terraces, mountain views and a sauna. It comes with an asking price of €2,150,000.
On the Côte d'Azur the four locations attracting the most attention are: Cannes, St Tropez, Cap d'Antibes and Mougins. Data shows that properties priced under €1.5 million and over €5 million were most in demand.
For those who can't obtain a Swiss permit but wish to settle around Lake Geneva, Evian proves to be an excellent alternative. Lakefront properties come with a hefty price tag as they do not come on the market often, and, reports Knight Frank, buyers are most interested in prime residences above €4 million.
For more information about properties for sale in these prime residential areas, visit www.home-hunts.com or speak to a Home Hunts consultant at the French office on +33 (0)970 44 66 43.