One of the most prestigious locations in Paris, and named after World War One hero Marechal Ferdinand Foch, the 16th arrondissement's Avenue Foch offers 1300 metres of luxurious residential possibilities.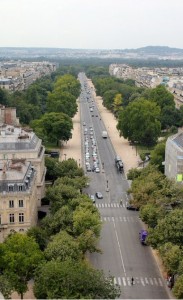 Avenue Foch is one of the twelve avenues leading from the Place de l'Étoile, it is lined with lush green verges and elegant chestnut trees, and is an extravagant 120 metres wide.
"This is a street made for millionaires," says Hervé Levy, Manager of Home Hunts' Paris office. "It is highly secure and home to upmarket organisations such as the Yacht Club de France and many grand palaces, such as those of the Onassis and Rothschild families."
Running from the Arc de Triomphe to the Bois de Boulougne, Avenue Foch was part of Napoleon III's plans to reconstruct Paris, which were delivered by Baron Haussmann. The street was originally to be called the Avenue de l'Impératrice, the Avenue of the Empress, for Napoleon III's wife. However, thinking it was not wide enough for a lady of her status she insisted on new, wider boundaries – and her wishes were granted.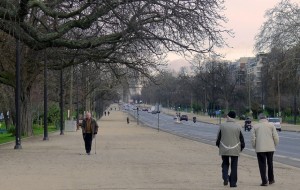 Home to many Haussmannian buildings, Avenue Foch is work of art in itself, perhaps one of the reasons why creatives such as artist Claude Debussy and Marcel Pagnol, one of France's greatest 20th century writers, chose to live here.
"Close to the Champs Elysées, so offering superb shopping within walking distance, as well as bakeries, restaurants, cafes and medical services, this location easily meets the great expectations of high net worth individuals looking to invest in a Parisian property," says Hervé.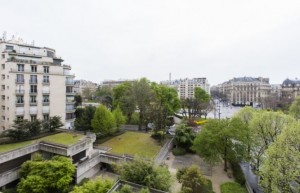 Offering a green and leafy view of the city with the Eiffel Tower in the background, Home Hunts currently has this stunning two-bedroom apartment for sale on Avenue Foch (HH-7843936). A beautifully-presented contemporary apartment facing south, this property features two spacious balconies, has a lock-up garage and is equipped with smart technology.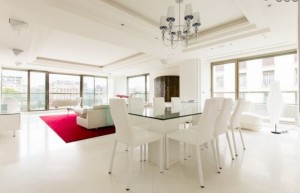 Designed with the ultra-modern owner in mind, electric shutters and a home automation system are two aspects of this well-located apartment that make the €3 million price tag a tempting investment opportunity.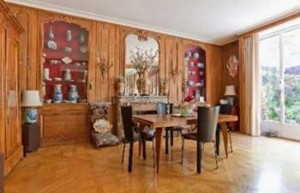 This impressive three-bedroom apartment on Avenue Foch (HH-5376513) not only has three bedrooms to offer, but also a private sunny garden. The property has been finished to a very high standard and combines modern and traditional styles to create stylish and sophisticated interiors. Further highlights include a cellar and an open fireplace. This apartment is currently on the market for €3,450,000.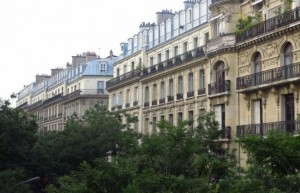 Positioned between Avenue Foch and Victor Hugo in a grand Haussmannian building lies this impressive three- to four-bedroom character apartment (HH-7470837). Featuring large, spacious rooms, including a kitchen and two bathrooms, it also offers the possibility of a staff bedroom. A truly prestigious property, it is on the market for €4,200,000.
For more information about these properties visit www.home-hunts.com or to speak with Hervé Levy directly about further real estate opportunities on Avenue Foch, call +33 (0)970 44 66 43.