The commercial property market in France is experiencing a boom – Paris in particular – and 2014 saw the best start to the year since the start of the financial crisis back in 2007. Reuters recently reported that "French commercial real estate investment could hit €20 billion for 2014 as a whole, the fastest growth of any major European market".
American commercial real estate company CBRE revealed that €10.7 billion ($14.34 billion) has been invested into French office, retail, logistics and industrial properties so far in 2014, an increase of 73% when compared with the same period last year.
This growth of France's commercial market has not gone unnoticed by Home Hunts.
"We are seeing rental yields in London falling below 4%, whereas in Paris they are above 4% in the centre of the business sector with some rising to nearly 7% in La Defense," said Tim Swannie, Director of Home Hunts.
"While London's commercial market is larger, we are seeing more and more investors choosing to invest in Paris. Despite the difficulties surrounding the recovery of the French economy, it is picking up and buyers are investing in the long-term as they are confident that rental income will increase as the economy grows in strength."
Here are three excellent French commercial properties offered through Home Hunts' property portfolio.
1)     Office space in the 17th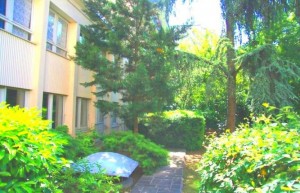 Located in the 17th arrondissement of Paris by Boulevard Pereire, this ground floor area of 370 square metres (HH-8224276), offers a high quality office space, which is currently divided in to ten offices, two meeting rooms and four toilets. Convenient and quiet with air conditioning and parking, this property is priced at €2,900,000. For details about building charges and property tax, follow the link to the listing on the website.
2)     19th century renovation in Le Marais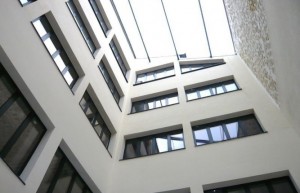 A small 19th century industrial building in Paris (HH-8232473), neatly positioned in the 3rd arrondissement in Le Marais, has just been completely renovated and would make excellent office space. A surface of 155 square metres is available on the ground floor with a 3.2 metre-high ceiling and 10-square-metre terrace. This property has great potential, and at €1,265,000 will not be on the market for long, so a viewing is highly recommended.
3)     Opportunity in Yvelines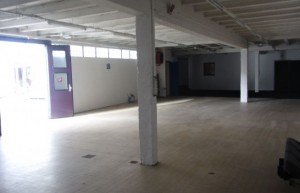 This exceptional warehouse in Yvelines (HH-7900759), just under 20km from the centre of Paris, has 312 metres squared of ground-level space and five parking spaces. Ideal for investors and commercial activities, this property is currently priced at €895,000.
With the commercial boom in Paris showing signs only of growth, now is an excellent time to look at the properties available in Paris. Visit Home Hunts' website at www.home-hunts.com to read more about this commercial real estate opportunities, but to speak with a consultant directly about your unique commercial property requirements, contact: +33 (0)970 44 66 43.