Those considering a move to France need to bear in mind that plans are afoot to cut the number of regions in France from 22 to 14. François Hollande recently announced the change, which has been proposed by many over the years (including Nicolas Sarkozy), but that no one has been bold enough to put in place until now.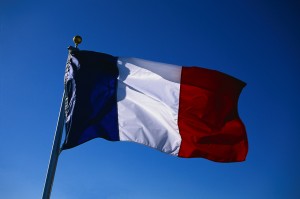 Designed to reduce France's €250 billion local government budget by at least €25 billion, these new "super regions" or "superrégions" will mean that France's famous red tape should be easier to navigate in the future. And polls show that the majority of French people are behind the new move. So how will the regions change and what will the new map of France look like?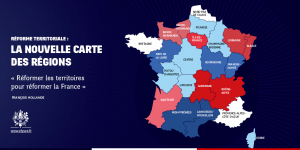 The following regions will stay as they are: Corsica; Brittany; Aquitaine; Pays de la Loire; Nord-Pas-de-Calais; Provence-Alpes-Côte-d'Azur; and Ile-de-France. However, the following regions will merge: Lower Normandy and Upper Normandy; Poitou-Charentes, Centre and Limousin; Midi-Pyrénées and Languedoc-Roussillon; Picardie and Champagne-Ardenne; Bourgogne and Franche-Comté; Lorraine and Alsace; and Auvergne and Rhône-Alpes.
One problem posed by the mergers is the question mark over whether it will dilute the strong identities that each region is so proud of. Some opponents include those in sauerkraut-revered Alsace who are not keen on the idea of being merged with its neighbour Lorraine.
On the other hand, the Bretons – many of whom wished to be reunited with the Loire-Atlantique department, which was originally part of the region until 1941 when it joined the Pays de la Loire – are fighting for the preservation of Brittany's original identity.
Whether you're for or against, two things are clear: administration will be easier, and it's only the name that is changing – the landscapes, cultural heritage, local gastronomic specialities and France's legendary lifestyle will all remain the same.
Home Hunts has a wide selection of properties all over France, and here are three stylish family homes for sale in regions that are going to remain the same, both in name and nature: Aquitaine, Provence-Alpes-Côte-d'Azur and Ile-de-France.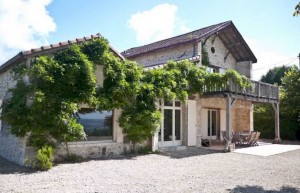 Dreaming of Agen
Famous for its prunes – pruneaux d'Agen – this traditional Agen-based stone property (HH-7760599) in Aquitaine offers renovated, bright and airy interiors and six spacious bedrooms all on 20 acres of land. With breath-taking views of the Garonne river, a heated swimming pool and complete tranquillity, you wouldn't think it could be just a few minutes away from Agen by car – or that it could be on the market for €695,000.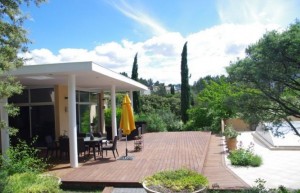 Magnificent and modern in Nîmes
Nîmes – the birthplace of denim and home to the exquisite Pont du Gard, originally a Roman Aqueduct and one of the most visited bridges in France – has many beautiful properties on offer, such as this prestigious five-bedroom home (HH-6944954). Located in the city's highly-prized hillsides, it is surrounded by landscaped grounds and features a swimming pool and pool house. Further highlights include a home cinema and large veranda. It is priced at €650,000.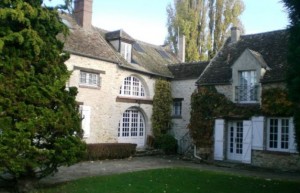 Fit for a king in Yvelines
The department of Yvelines, which has Versailles as its capital, is home to some of the most exclusive properties in France. This authentic seven-bedroom property (HH-5629188) dates back to the 17th century and features a fitness room, playroom, office, cellar and swimming pool. South facing, with also the possibility of buying equestrian facilities and additional land, this property is competitively priced at €1,270,000.
For more details about these properties, visit www.home-hunts.com, but to speak directly with a Home Hunts' consultant, contact the French office on: +33 (0)970 44 66 43.