Home Hunts are award-winning buyer's agents with a team of property specialists based throughout France, Monaco and Switzerland. We are about to open an office in Spain and offer our service to clients looking for properties in Mallorca, Ibiza and the Costa del Sol too, but who are the people behind Home Hunts?
As it is always nice to put a name to a face, we will be bringing you a series of interviews with our directors, managers and consultants based across France which gives you – our clients, an insight into where they are based, their experience and why they love their particular areas they are responsible for.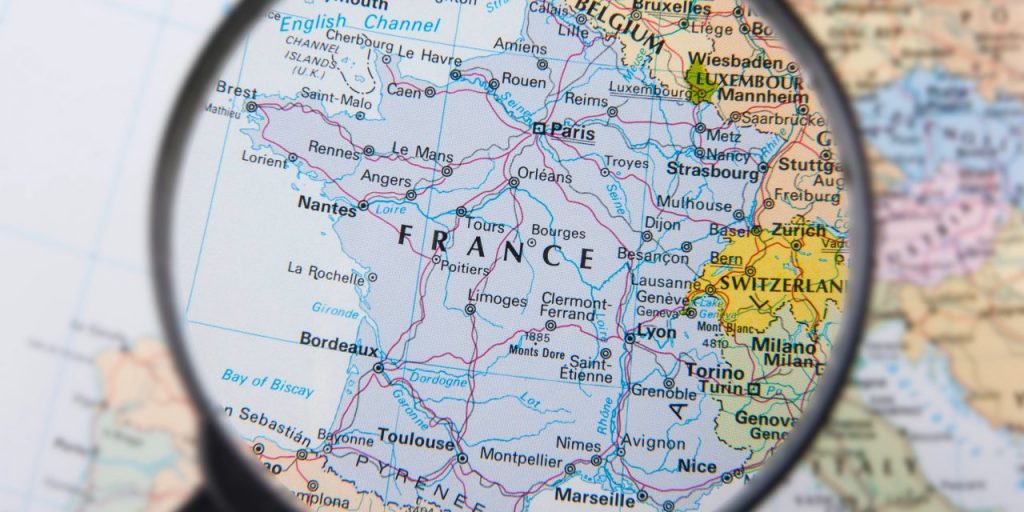 We start with an interview with both of the directors of Homehunts, Tim Swannie and Francois-Xavier de Vial who founded the company in 2005. French national Francois and British Tim have a true "entente cordial" working relationship and have earned themselves an enviable reputation within the luxury property market in France.
Tim Swannie, is originally from Harrogate in the North of England.  He emigrated to the French Riviera in 2004.  Tim started Home Hunts with Francois in 2005, and is based on the French Riviera, although he is constantly travelling.
Why did you want to move to France?
One of my friends and his family moved to live in Mougins on the French Riviera. I visited them several times and just fell in love with the place.  The scenery, the weather, the food and just the way of life in general is hard not to love…. I initially came down for a summer holiday and more than 15 years later, I`m still here!
What are the advantages of living in France ?
As I said, the way of life here is hard to beat. The food is fantastic, the people are great, the scenery is stunning but above all the weather tops everything off. We have more than 300 days of sunshine each year which can`t help but make you smile.
How did your family feel about you moving to France?
I actually left Harrogate in 1998 and it was a tough decision because I love Yorkshire, I`d lived there all my life and of course I worried about missing my family and friends. I was 24 and single at the time but my family were really supportive and encouraged me to go for it. The move to France 5 years later was then relatively easy as I`d already made the big move once. I get a lot of friends and family visiting me here and I am in the UK a lot too, although it has been difficult to travel over the past year of course.
What led you to first start working in the property market in France?
I had worked in the property industry for many years in the UK, I worked for Black Horse Agencies (Lloyds bank estate agents) in Harrogate and Leeds and became their youngest ever branch manager when I was 20. I also worked as a mortgage advisor and in property advertising so I had a good overview of the property market from different angles. When I first moved to France and fell in love with the place, I knew I wanted to work in property here and I ideally wanted to work for myself.
I was introduced to my French business partner, Francois-Xavier de Vial by a close family friend and we just hit it off from day one. We both wanted to set up a property company, we both had different backgrounds and skills but the same mentality and it just worked!
Why did you choose this region of France to live and work?
I chose the Riviera as a place to live because it is a stunning area and I have quite a few friends here. It's very international in this area and it's an exciting place to live. It made sense for us to start Home Hunts here as it is one of the top destinations for overseas buyers to buy in France. We have since expanded to cover many other areas of France (and some other countries) so I do travel around quite a lot, but my base is the Cote d`Azur.
How have you coped with the different culture?
Very easily. As I have said, it is very international here so I meet all sorts of different people all of the time and this is one of the reasons I love it here so much. I would have found it difficult on the business side of things, had I not had a French business partner, but socially, I have loved it from day one.
Did you learn to speak French before  you moved to France?
No, I only had schoolboy French but it has improved greatly over the time I`ve been here. The locals are usually quite helpful and they understand if you do not know certain words. A lot of people in this area speak good English too.
Did you have the idea to start your own company before you moved?
Not really, I actually planned initially to come down and have a fun summer in the sun with friends but once I`d arrived, I really didn`t want to leave. I dealt with quite a few estate agents over that first summer and I decided that it would be great to offer a service where we act strictly for the buyer.
We focus on overseas clients and we act as their eyes and ears on the ground in France, we search the whole market for them and help them to find their dream home. I was introduced to Francois-Xavier later that year and the rest is history.
When did you start the company and how was it to set up?
The idea started in 2004, the two of us set up a limited French company which is relatively straight forward.  We applied for our Carte Professionelle (Estate agency card) which took us more than 6 months to get as we had to provide a lot of information and documentation. The property industry is heavily regulated in France which is good for buyers because you are very well protected.
Once we were fully legal and registered, we then went out and introduced ourselves to all of the agents on the Riviera, slowly but surely, to build up our network. We wanted to be able to offer our clients access to all properties on the market. Then we started our marketing campaign, visited property shows in the UK and began to attract clients who could benefit from our service.  Setting up a business in France is definitely challenging but we`ve learnt a lot over the years
What has been the most difficult aspects of adjusting to life in France?
I actually haven`t found anything too difficult, I`ve found everything quite exciting. I miss family and friends sometimes but as I have said, I do get a lot of visitors and I also go back to the UK quite frequently for work and for pleasure.
What is daily life like for you compared to life in the UK?
Well, its completely different and I`m very lucky. Every day is very varied here as I`m not doing a 9-5 office job, I do have office days of course (particularly over the past 12 months), but we now have a team of more than 30 people throughout France plus our colleagues overseas so I travel quite a lot to meet with our different teams.
I meet with many of our higher profile clients and get involved wherever necessary. I`ve met some great people through work, some of which have gone on to become friends, we are helping people to make big decisions and they put a lot of trust in us so we do get quite close. I`ve also met some very colourful characters including rock icons, racing drivers, Hollywood stars, TV personalities and many well known faces from various countries.
The last year has been more challenging and travel has been restricted, but like everyone, we have found a new way of working. I am hoping to drive to Spain very soon to see our colleagues and visit the new office in Valencia so I'm very excited about that.
What do you miss from home?
Certain people (you know who you are) but apart from that, not too much, I don't really feel far away from home as I`m only 1.5 hours away on a plane and I do get back fairly frequently anyway.
Any hints and tips for anyone planning to do the same and move to France?
As for everything in life, go for it expecting to make a success out of it. It's amazing how powerful the art of positive thinking can be!
Francois-Xavier explains first a little bit about his professional life before setting up Home Hunts:
I started my career in 1990 as export manager for a small company called SODIM, a subsidiary of the French cigarette monopoly SEITA making measurement instruments for the tobacco industry.
I then moved to England to work for an English competitor based in Milton Keynes (Filtrona Instruments) to end up creating my own company (in the same field) in the South of France (Marseille) to represent a German manufacturer, Borgwaldt Gmbh.
I spent 18 years in total in the tobacco industry and had a thrilling career involving extensive travelling (the five continents and more than 110 countries visited !) and a what I liked above all was a great deal of contact with people.
What led you to first start working in the property market in France?
Simply, it was just an idea that germinated when I was living in the UK . I had a lot of British friends who wanted to buy a property in France and I was wondering how on earth they could communicate with the local French agents ! Hence the idea of launching a service that would apply and appeal to foreign buyers .
In 2001 I moved back to France and settled down in Marseille and for a sometime started representing a UK based agency, in the Provence-Côte d'Azur region.
I wasn't surprised to see that British clients enjoyed the service and it is actually one of my UK clients who introduced me to my future partner Tim Swannie.  It clicked with Tim from the start and he had the brilliant idea of supporting the concept with the creation of a website to display the properties of our partner agents. That led us to create Home Hunts as a company.
You have an interesting background, having travelled extensively to much of the world, how do you think that helps in dealing with clients?
Well I suppose when you travel to places like Sudan, Pakistan, Russia or Colombia and generally speaking work with foreign clients, you have got to be able to understand their mentality and accept that the way they think is different from yours. That is what my travelling taught me.  The fact of speaking four languages was obviously a big asset in facilitating this understanding of the environment.
Buying a property, especially abroad, is a very emotional process and people have got to be comfortable dealing with you. The whole idea behind Home Hunts is to make the experience of buying a property in France for our clients easy and trouble free.
We have a wealth of profiles and different nationalities at Home Hunts. Our consultants are British, Chinese, Russian, German, Dutch, Bulgarian, Austrian, Romanian and even one or two are French ! They all have an international background acquired in previous experiences and that is why they will be able to understand the requirements of our foreign clientele.
You are based in Marseille, why do you love this area?
Coming back from the UK, my wife who is an Argentinian tango teacher said to me that she wanted to relocate "in a town with a harbour like Buenos Aires"….
I agreed but insisted that there must be a good local football team…. The only choice was Marseille really!
More seriously, after the Milton-Keynes rainy drizzle, we wanted a place with plenty of sunshine and Marseille is quite a unique place for its environment. Every Saturday it only takes me 10 minutes to go cycling or walking in the famous Calanques and not many big cities in Europe can offer such unspoilt beauty at their doorstep.
As a French national how do you find it working so closely with an international team?
The truth is I have rarely worked with French people and I think at Home Hunts we have a unique combination of profiles and that is the strength of our organization.
I'm delighted because most of our consultants speak good French and not only do they have a good understanding of the clients but they can develop a privileged relationship with our local partners which proves to be precious when it comes to finding the right property.
Our international team is a blend of competencies and I am very proud that some of them have been with us from the start. Tim & I try to run Home Hunts as a family business and this personal touch comes across to our clients,  we believe this is really important and have no intention to become a corporate machine.
Do you have a favourite part of France and why?
As you can imagine I love this PACA region so much because of its climate naturally but also for its unique variety of landscapes and activities it can offer. Not many areas in the world feature the mountain and the sea in such close proximity!
I was born in Normandy but spent all my youth in Paris. As a town, nothing can beat the city of lights and I'm glad we started working in Paris.
Otherwise I like going on holidays to Brittany & Normandy just because sometimes I miss the rain….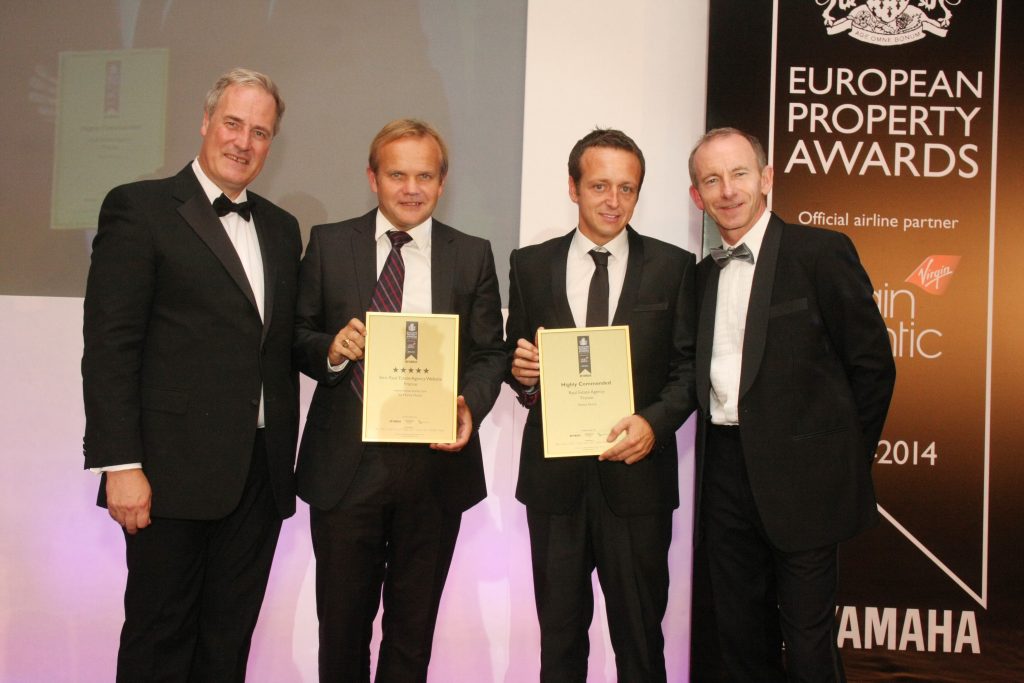 Home Hunts are buyer's agents, we are here to help you to buy a holiday home in France. If you would like to speak to one of the team to discuss your needs or just to have a chat about the market, you can call us on +33 970 44 66 43 or send us a mail to info@home-hunts.com. If you just want to browse through thousands of beautiful French homes, visit our website at www.home-hunts.com  keep up to date with our latest news at www.home-hunts.net or follow us on Facebook or Instagram.