Live in a luxury property on a golf course at this world-class PGA resort in Spain
The PGA Catalunya Golf resort, which is also home to a sought-after residential village, is located amidst the beautiful countryside of the Costa Brava in Spain. It is less than an hour from Barcelona, 20 minutes from golden beaches and a short drive to the medieval city of Girona.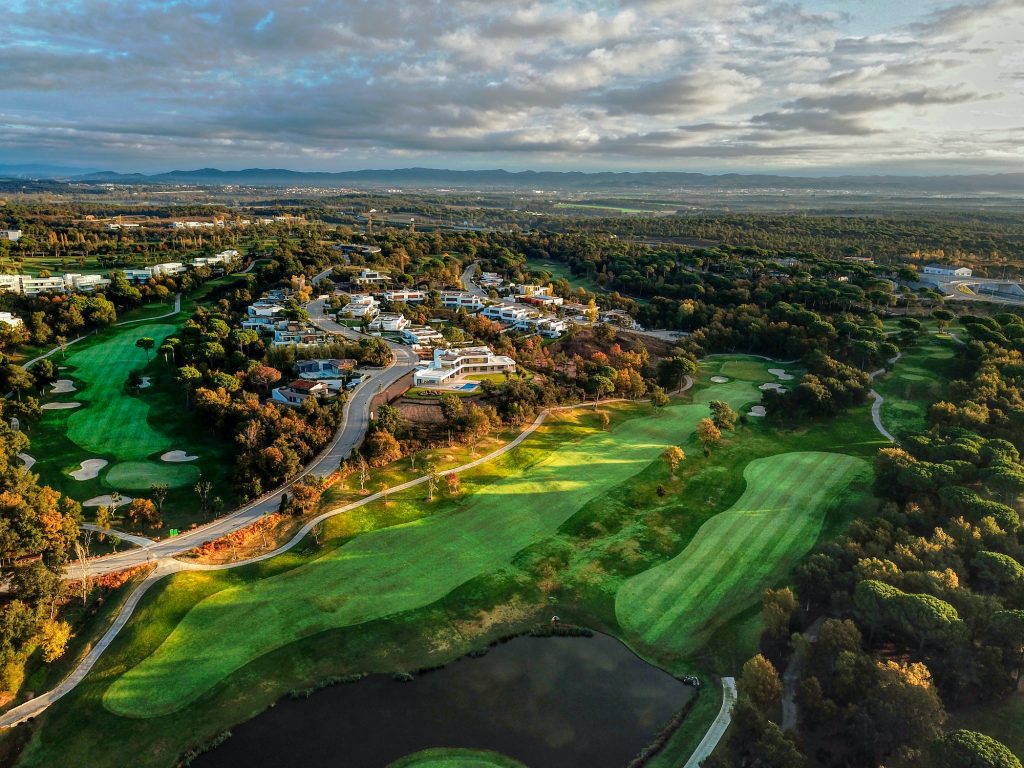 The facilities here blend two world-class golf courses with two hotels, a five-star holistic wellness offering, a range of restaurants (including high-end cuisine), and a kids club. There are also plenty of outdoor activities to enjoy that are suitable for families as well as athletes, such the cycling club, a forest zipwire, tennis and horse riding.
This acclaimed resort has received a tranche of awards. Back in 2016 The European Property Awards named it Best Golf Development in Europe; it made Condé Nast Traveler's Gold List in 2018; and the website top100golfcourses.co.uk voted it Spain's No. 1 Golf Course from 2012-2019. It's renowned for being sustainable and in 2022 was a finalist in the GEA (Gold Environment Awards) Environmental Project of the Year.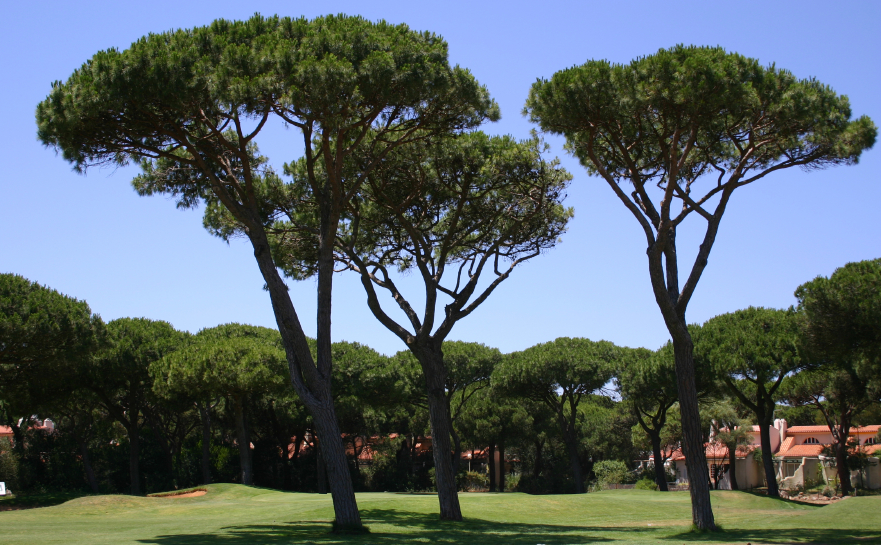 Golf lovers looking to buy a property in Spain are in hot pursuit of homes for sale in the resort's exclusive village. It provides residents with access to four restaurants, a medical centre, 24/7 security and, of course, the two championship PGA golf courses. Families looking to move here may also want to note that the international school is just 25 minutes way in Girona, while Barcelona's airport is a 60-minute drive.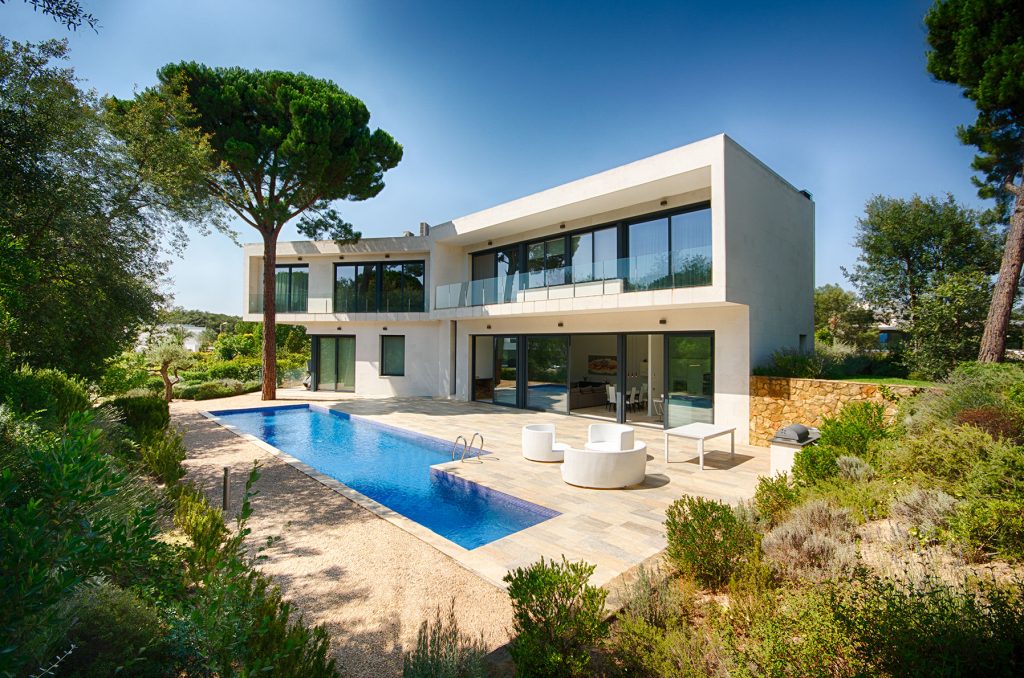 This striking contemporary villa (HH-14622967) is spread across three levels and has just landed on the market for €3,700,000. It includes a studio apartment, which could accommodate friends and family, or be used as a holiday rental bringing in an extra revenue stream.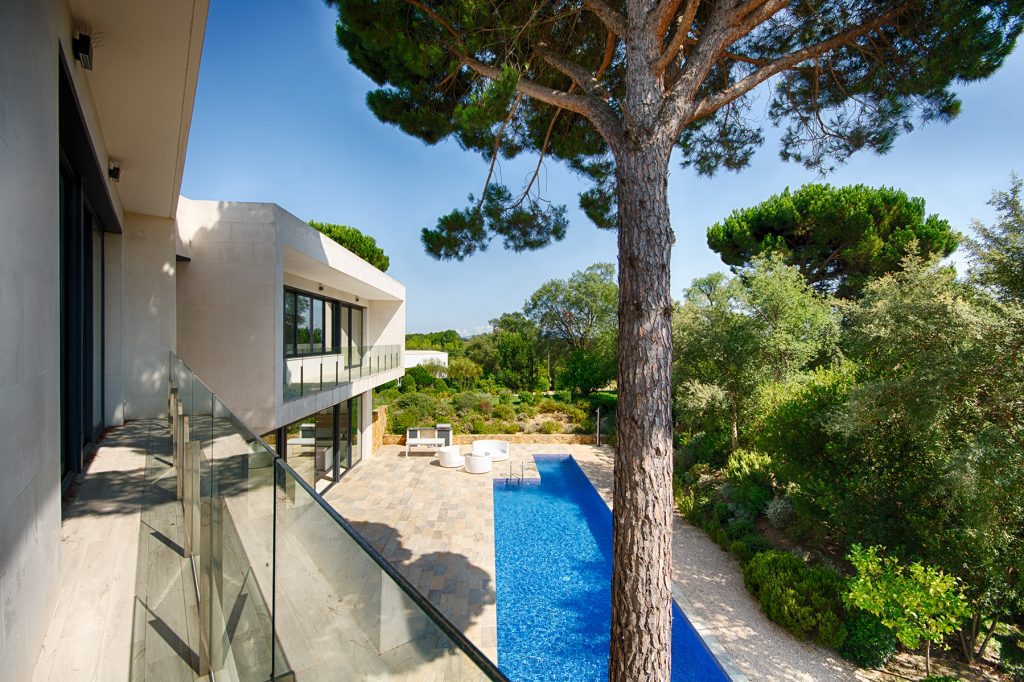 Modern and spacious, with a gym and lengthy pool that is suitable for laps, the property has been designed with wellbeing in mind. With mature greenery all around and a landscaped garden, the neutral façade and original stone walls blend in with the natural surroundings despite it being a contemporary property. Inside, the use of wood and stone brings elements of the outdoors inside which creates a relaxing ambiance.
This is a property that could make an ideal permanent family home – the vast barbecue area by an expansive pool-side terrace is the perfect place for warm al fresco evenings and entertaining.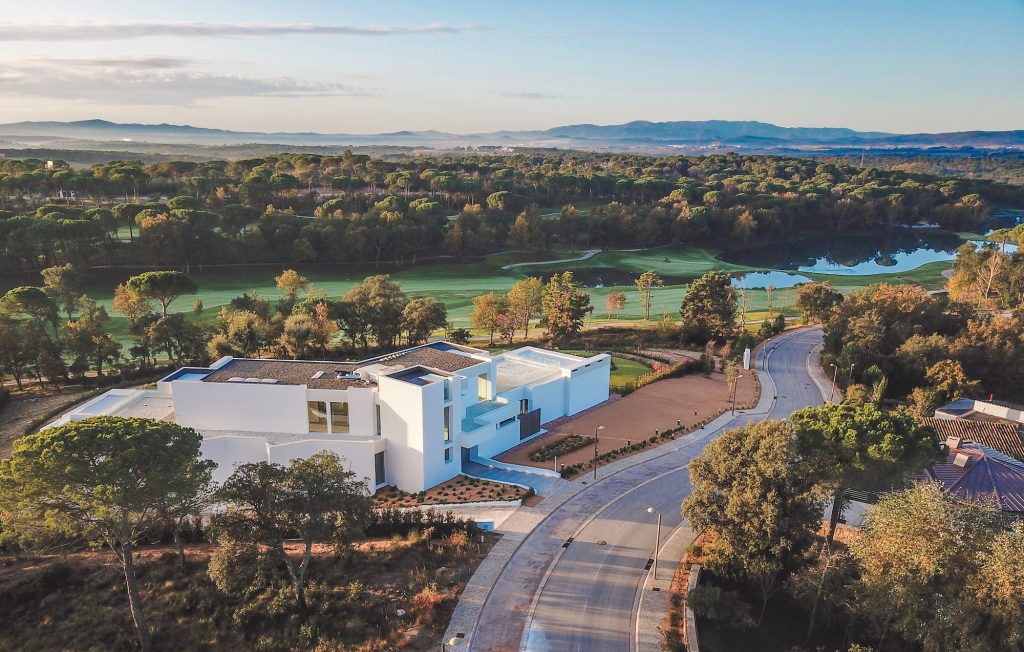 For higher budgets, and for those seeking the epitome of luxury, then this extraordinary five-bedroom minimalist masterpiece (HH-14508019) – located directly on the golf course – is a must-view. In addition to playing all the golf you can fit in, the three floors of stunning living space are equipped to fuel a dream lifestyle and keep entertained. This is the largest and most impressive property on a golf course in the development.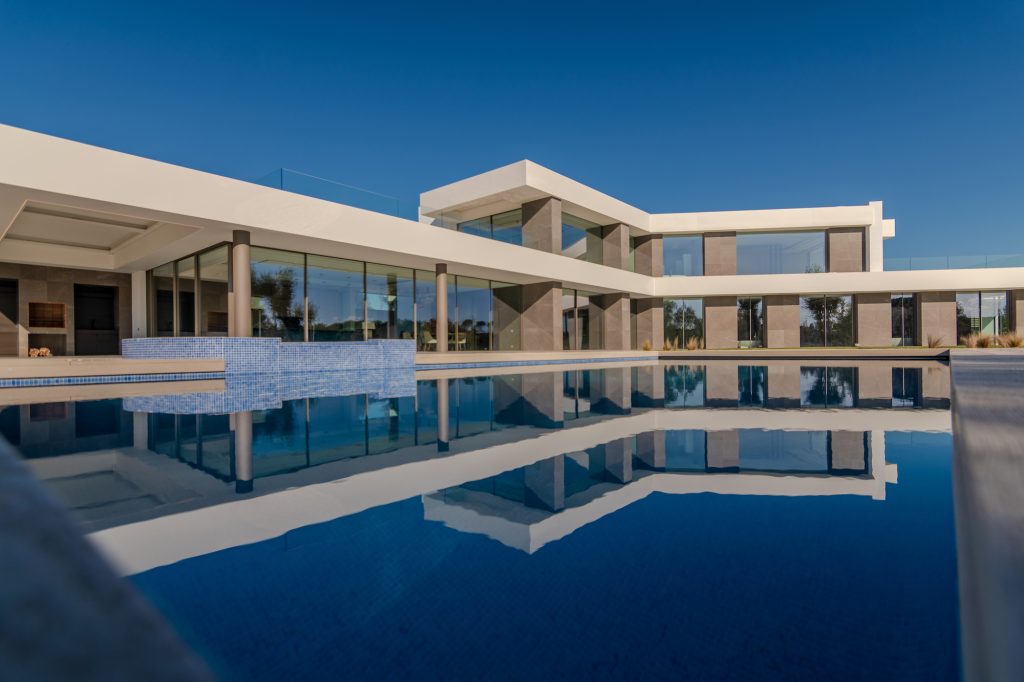 On the basement floor alone there is a sauna, hammam, space for a gym, a wine cellar and home cinema area – plus a billiards table handmade from Cavicchi ebony. A pretty swimming pool and Jacuzzi are bordered by a generous, half-covered terraced that would lend itself well to dinner parties and gatherings, and an immaculate lawn. This property is currently for sale at €8,500,000. See more images below.
To find out more about buying property on a golf course or just property in general contact Home Hunts on +33 (0)970 44 66 43 or info@home-hunts.com. To browse other homes for sale on the Costa Brava or in different areas of Spain, visit www.home-hunts.com or follow Home Hunts on Facebook, Twitter or Instagram.