How to buy a vineyard in France
If you are looking to buy a vineyard property in France and can't see the domaine of your dreams online, don't be discouraged. Buying and selling vineyards is a very discreet business in France. At Home Hunts, we have a collection of prime vineyard properties in our portfolio, however, these represent about 10% of the vineyard properties that are actually for sale.
Fortunately, we are well connected and can show you the other 90% that are "off market". As a buyer's agent, we always act independently and on your behalf, which saves our clients significant amounts of time and money. Generally, vineyard properties are over-valued, especially by immobiliers (estate agents), but we know the market thoroughly and do our utmost to find you a property that is as close to your criteria and budget as possible.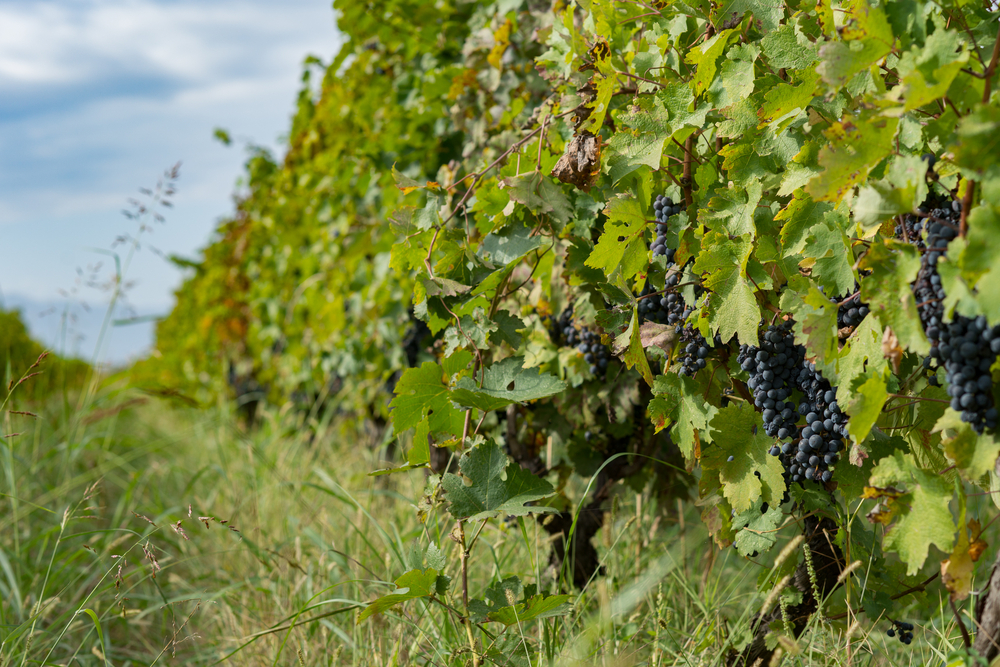 Questions to ask before you search for a vineyard
There are two major questions to ask yourself before you look for a vineyard property in France. The first is: what you want your vineyard for – a hobby or a main income stream?
Running a hobby vineyard will require another source of income. If you want a wine business, then you need to understand how to market and sell your wine at a profit or you may struggle financially.
The second question is: where do you want to live?
Local market knowledge is essential for making good decisions. In the Bordeaux area, certain appellations of vines cost more than the property. In other regions the reverse may be true. Our team is skilled at helping clients find a win-win on property and location.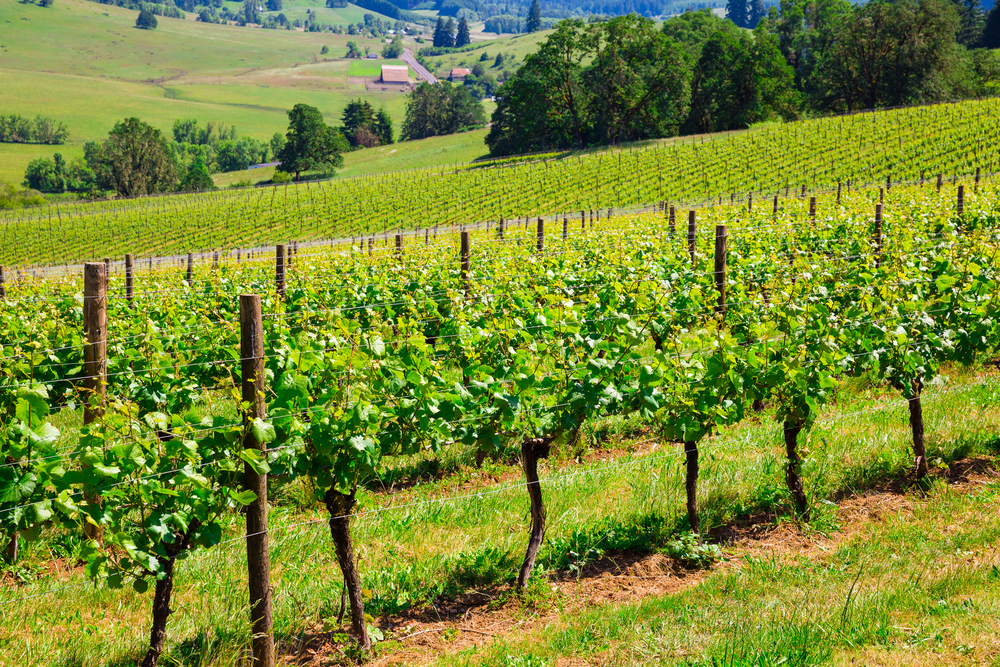 What to do when you find "the one"
Before you get too involved in your vineyard investment and the ensuing due diligence process, which can be costly, you should strike a verbal agreement on price with the vendor. Moving forward, it is essential to structure your vineyard purchase correctly, so getting spot-on advice at this stage is key. Home Hunts can put you in touch with reliable and knowledgeable advisors.
It is worth considering buying the property using a Société Civile Immobilière (SCI), a legally recognised private property company created for individuals to buy one or more French properties. A trading company for running the vineyard should also be set in motion. A French tax adviser can help you optimise your exposure to French tax.
Essential actions between the verbal and binding offer
Once the verbal offer is agreed in principle, you will need to carry out due diligence which requires hiring a range of professionals. They include: an accountant (checking calculation of final price and making a financial audit); an architect (assessment of chateau and renovation costs); banker (for loan agreements); environmental experts (to inspect the cellar and building); lawyer (for legal, tax and labour audits); and wine broker (to check wine quality and inventory).
If you are looking to buy a vineyard in France here is a selection of properties that have recently come on the market.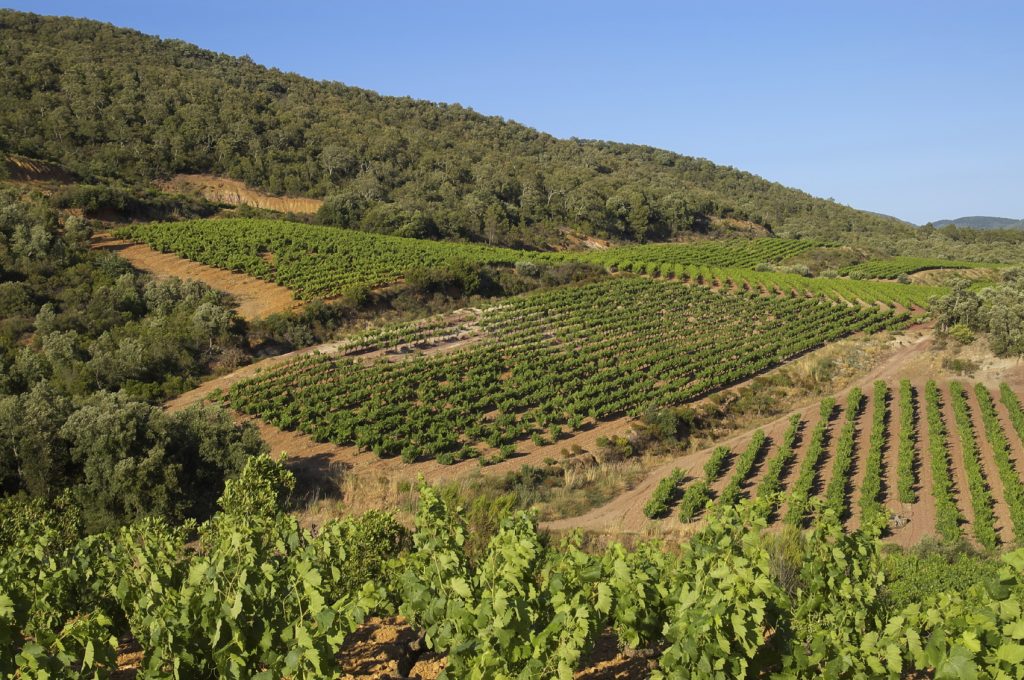 Bottoms up in Bergerac
Located in Périgord, Dordogne, this exquisite country domaine (HH-14388442) is positioned peacefully on a hillside, surrounded by vines and panoramic views of the landscape. It also offers a delightful swimming pool and a magazine-worthy terrace perched below hanging wisteria. If it is a fully functioning wine business you are looking for then this could be the one as the entire yield – 50 hectares of vines across AOC Monbazillac, Bergerac and Pécharmant – is marketed to a loyal national and international clientele. Around 33 hectares are dedicated to white grape varieties, Sémillon, Sauvignon Blanc, Sauvignon Gris and Muscadell. Red grape varieties are Merlot, Cabernet Franc and Sauvignon, Malbec. It is on the market for €6,380,000.
No place like Narbonne
This pretty six-bedroom maison de maître (HH-14199750) near Narbonne's Mediterranean beaches has 105 hectares of vines. The main house is set across three levels and provides an additional income stream through three independent houses and five apartments which are rented all year round. One of the highlights on this site is a 12th century chapel which is used as a reception and tasting cellar. The capacity of the wine cellar of 15,000 Hl and the appellation is Corbières, with grape varieties including Shiraz, Merlot and Vermentino.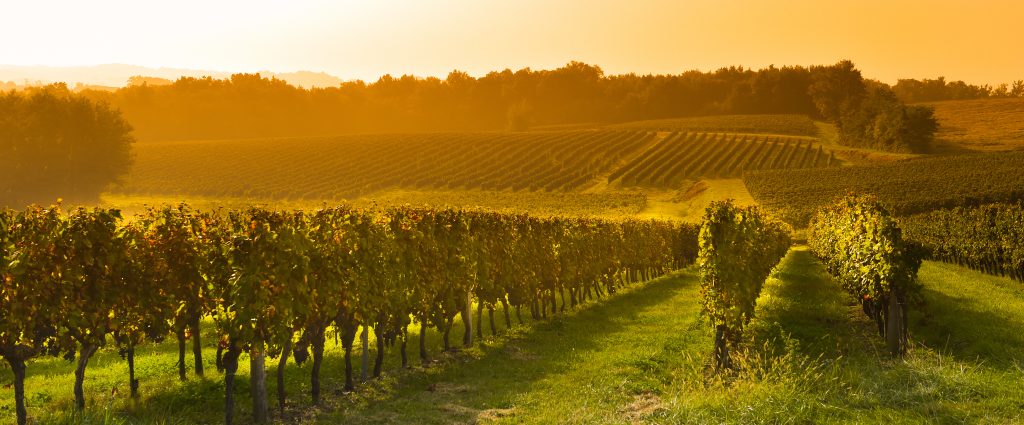 The home of Côtes du Rhône
Roque-sur-Cèze has been classified as one of the most beautiful villages in France and dates back to the 12th century. It is a dreamy place to live, but then so is this attractive seven-bedroom estate (HH-14166275), which is made from original stone. A 33-hectare property with views over the surrounding countryside in the heart of the Rhone Valley, this luxurious home has stylish airy interiors, a magnificent pool and a private caretaker's house. The vineyard offers 8 hectares of AOP Côtes du Rhône Villages and some interesting development opportunities. It is priced at €2,491,000.
Non-stop support for buyers long after the sale
The support that Home Hunts offers clients doesn't stop once the buying process is finished. We continue to help our clients long after the final sales agreement has been signed – whether it is to smooth your transition to running a wine business or helping with renovation work. That way your vineyard venture will be stress-free and, most importantly, the dream experience you always hoped it would be.
To browse through thousands more properties for sale in the area, check out our website , follow this site to keep up to date with news or follow us on Instagram and Facebook.
If you want to buy a vineyard inn France and need some advice then contract our consultants on +33 (0)970 44 66 43 or info@home-hunts.com.