The number of Brits looking for châteaux with business opportunities is on the rise. Here are four of Home Hunts' finest properties currently on sale in France
Buying a château and moving to France is a dream that many people share. However, rather than start a whole new life abroad, the majority of British buyers usually opt to own a holiday home and have vacations in France instead. Since Brexit, however, sales of second homes to Britons have dropped, while enquiries into châteaux with income opportunities have increased.
Business-minded Brits moving to France
"We get lots of families looking to relocate to France and buy a château that can generate an income as a B&B or alternative means," says Tim Swannie, Director of Home Hunts, adding that small châteaux or rambling estates with separate buildings are usually high on the list. "While there has been a reduction in enquiries from British buyers since the UK referendum last year, Brits who want to relocate and start a new life is one area that is increasing."
In a recent article on Yahoo Finance, which featured Home Hunts, Tim explained some of the reasons why buyers are particularly interested in châteaux.
"Location is generally the main appeal; they were specifically built in the best positions, with the best views, by the most important landowners of the time," he says. "Size also matters – they generally offer vast entertaining spaces, lots of bedrooms and huge amounts of land, too."
Châteaux with vineyards, or those that could operate as a B&B, gite complex or as a holiday venue, such as a yoga retreat, are increasing in demand, especially from the Brits.
If you are looking for a château in France that could provide you with the means to move, here are four property suggestions from Home Hunts' online portfolio to enhance your property search.
Wine not move to Montpellier
Montpellier is the capital of the Hérault department and the eighth largest city in France. Considered to be the fastest-growing city in the country, it is a good location for the right commercial enterprise.
For those looking for a vineyard property in the South of France, this unique château (HH-9020649) – which is surrounded by 370 hectares, including 22 hectares of classified AOP Terrasses de Larzac, and three hectares of truffle oaks – could work well as part of an agro-tourism venture.
With apartments, a winery, reception area and tasting room, it is already well placed to welcome visitors – who, once they see the panoramic mountain view from the glorious swimming pool, will not wish to leave.
Cash-in on Cannes' commercial success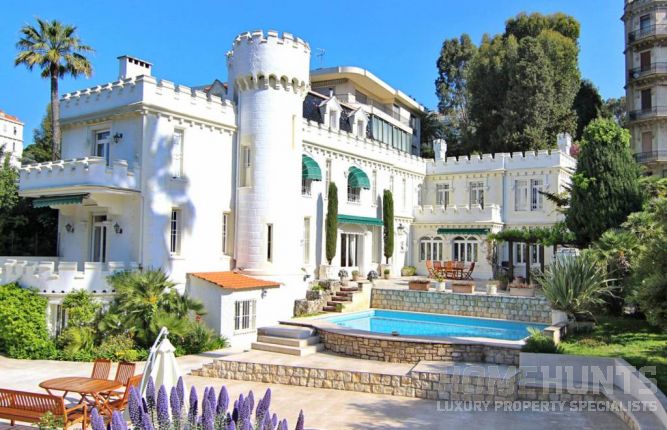 The Côte d'Azur welcomes over 11 million tourists each year who spend over €5 billion during their stays. Cannes itself is renowned for being one of the most commercially successful towns in France with world-class conferences and events being held all year round – the most famous being the Cannes Film Festival.
This stunning small château (HH-10927702) is located within walking distance of the Palais des Festivals and five minutes from the beach, thus in an ideal position to attract professionals who are in Cannes on business. With three bedrooms, this beautiful property has also been used for receptions and parties for up to 250 people in the courtyard.
A luxury B&B in the Camargue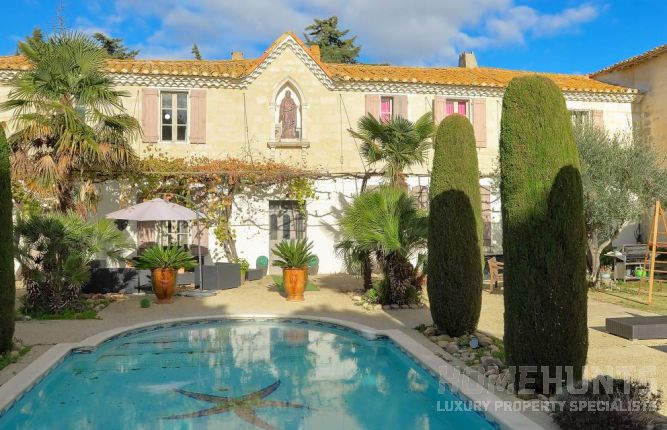 Pink salt lagoons and white horses – these are images that come to mind when you think about the Camargue, which is also known as France's Wild West. A popular spot for tourists on the Mediterranean coast, this incredible 17th century domain (HH-7143814) – a former commandery of the Knights Templar – could offer a luxurious B&B experience for well-heeled guests.
This exceptionally attractive 11-bedroom property has beautifully-designed interiors and comes with numerous outbuildings, including a small house, wine cellar, hangar and a reception room. Highlights include a sauna, steam room, swimming pool and stables, as well as nine acres of farmland and the possibility of a boat pontoon as it borders the Rhône.
Provençal château in Le Lavandou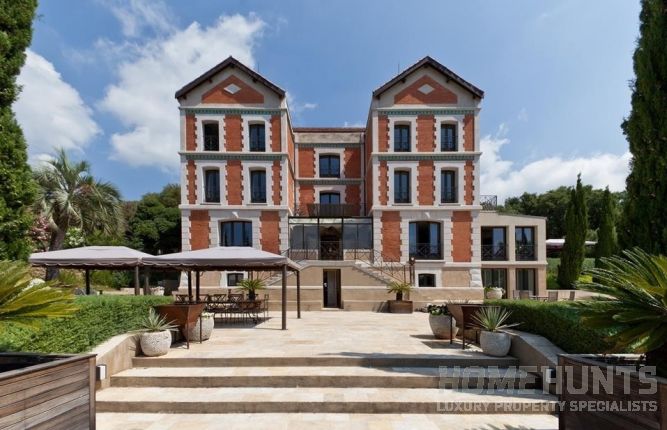 This fully-restored period château (HH-11021419) is located in a beautiful landscaped park and offers eight en-suite bedrooms (some with sea views) and a dining room that seats 20 guests. A superb location for a B&B business, it is ten minutes on foot to reach the golden sands of Cavalaire-sur-Mer, a little-known gem of a beach which is bordered by several charming restaurants.
With sumptuous, comfortable interiors, this is a property that is well prepared to accommodate many guests. Outside the spacious terraces look out to an immaculate garden, which includes an ecological swimming pool and luscious palm trees. For those that want to dip their toes into the glamorous side of the Riviera, Saint-Tropez is just 40km up the road.
You can find more French châteaux with income opportunities here at www.home-hunts.com. To speak to a consultant about your specific real estate requirements and off-market properties for sale, call +33 (0)970 44 66 43