Snap up a "safe haven" chalet in Chamonix or Megève
The sparkling resorts of Chamonix and Megève are two of the most sought-after locations to own property in the French Alps. 
All-year-round holidays make rental income a serious contributor to loans and running costs, and within easy reach of Geneva airport it is possible to fit in many long weekends away throughout the year, as well as longer holidays during the winter and summer seasons. 
"For buyers looking for stable property investments Chamonix and Megève always hit the mark," says Tim Swannie, Director of Home Hunts. "Investing here means that you get to experience a luxurious Alpine lifestyle at any time of the year in 'safe-haven' locations."
It is possible to find attractive chalets at a range of budget levels in Chamonix and Megève. Here are six recommendations from Home Hunts' portfolio.
Three properties for sale in Megève
Magical Megève
From the waterfall in the garden, to the home cinema and wellness centre, which includes a steam room, there are few chalets as luxurious as this in Megève.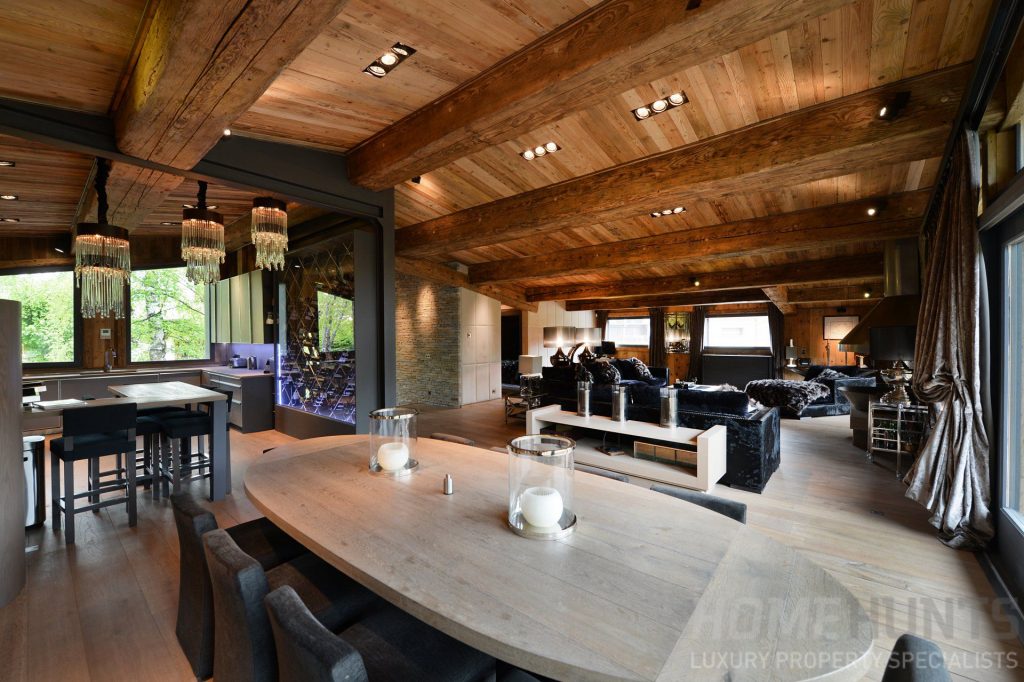 With six bright, spacious bedrooms, smart interiors and plenty of space for dining and entertaining, this stunning property(HH-12247603) should be viewed by interested buyers as soon as possible. It is on the market for €7,500,000.
Mont Blanc views 
Buyers with a smaller budget who still need six bedrooms could be interested in this beautiful new chalet(HH-11894481), which also offers views of Mont Blanc.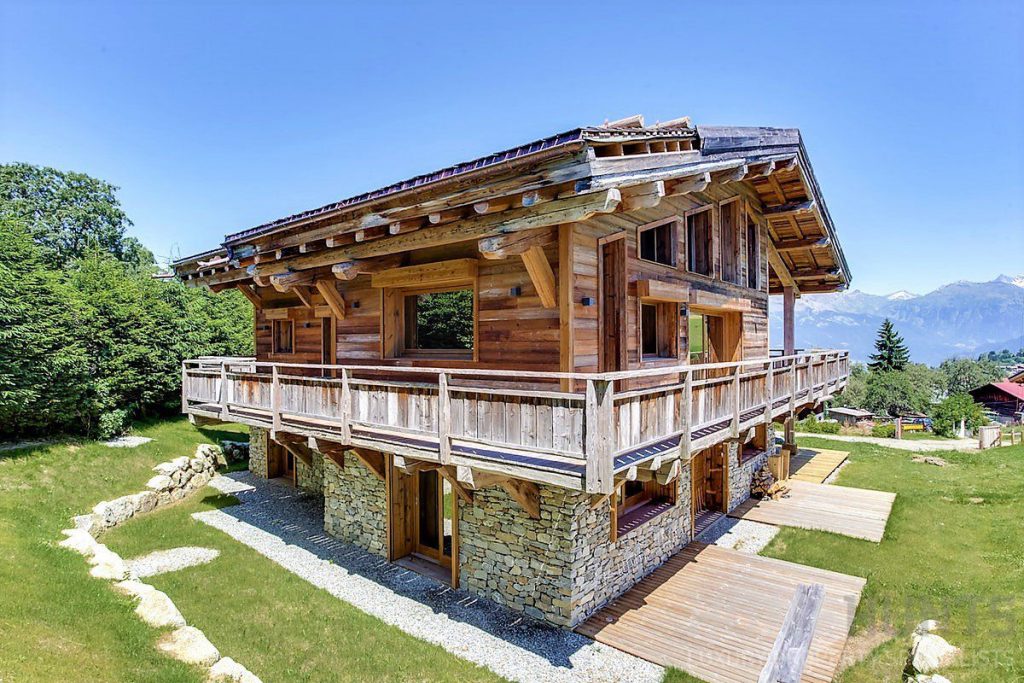 There are plenty of luxury amenities in this property too, including a Jacuzzi and spa, as well as practical areas such as a ski room. Light-filled rooms and well-placed terraces all help to make this a must-view Alpine chalet – especially at the price of €2,950,000.
Affordable luxury
For those looking for a low-cost lock-up-and-go type property, these also exist in Megève. Just half a mile from the cable car and with sensational views of Mont Blanc, the Stallion Lodge is offering this stylish two-bedroom apartment(HH-12681979) for just €584,000.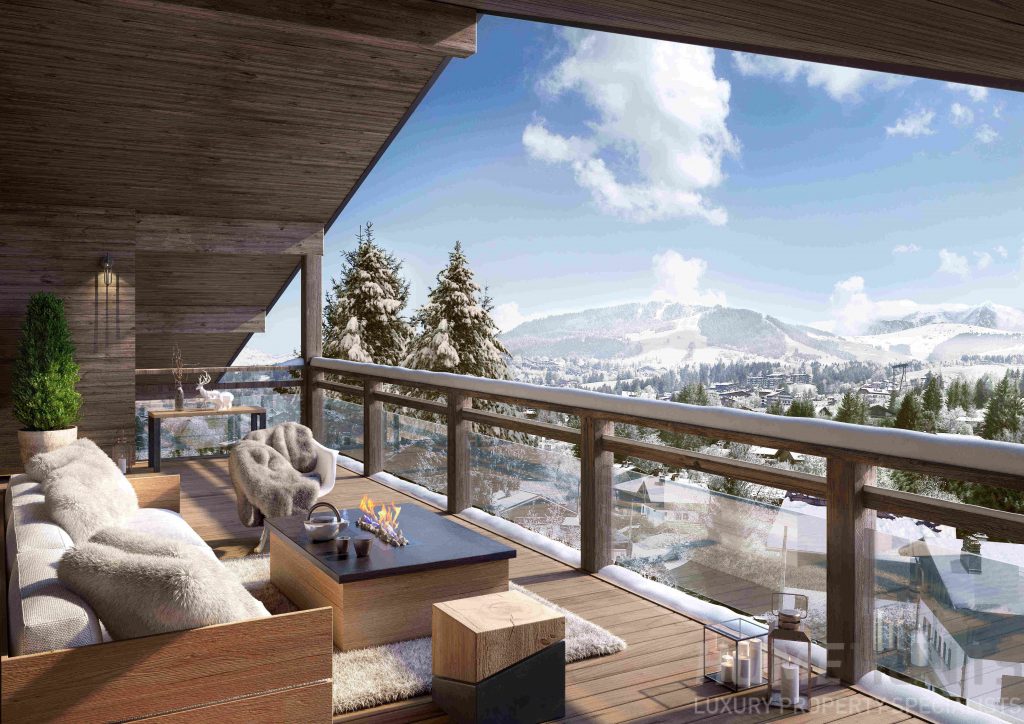 With a 24-hour concierge service, a wellness centre (which includes a cutting-edge gym, Jacuzzi and steam room) and a swimming pool, this is a highly affordable way to invest in the French Alps.
Three properties for sale in Chamonix
Exceptional chalet
This exceptional four-bedroom chalet(HH-10992686) in Chamonix is surrounded by glorious scenery, including views of Mont Blanc and Les Aiguilles du Dru. For buyers looking for a year-round property this is a good prospect as it also comes with a swimming pool and expansion possibilities.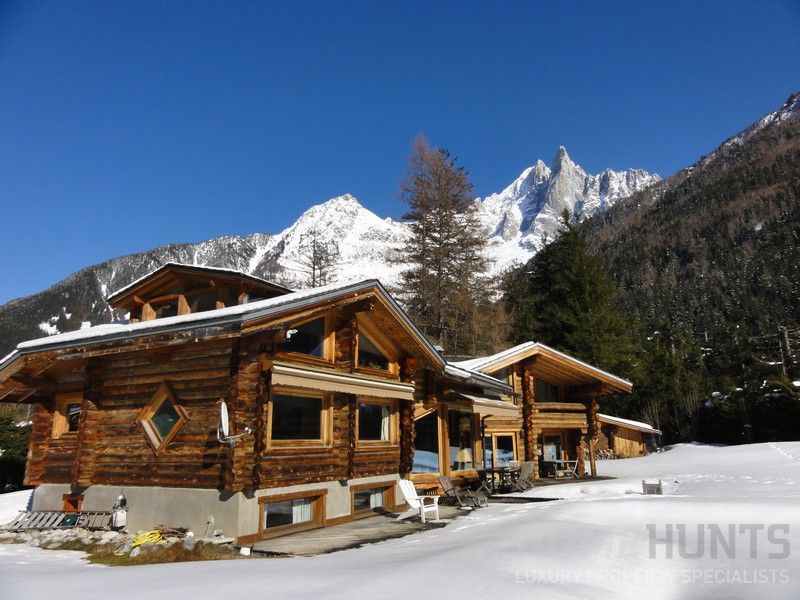 A panoramic office, and mezzanine living area contributes to the uplifting light and spacious feel of this property, which is on the market for €4,900,000.
Home is where the heart is
A new chalet in the centre of Chamonix, the large volumes of this impressive property(HH-12378603) are a sight to behold. With impressively high ceilings and luminous sky lights, sleek wood designs and modern fittings, this four-bedroom home, priced at €1,495,000, is set over three levels.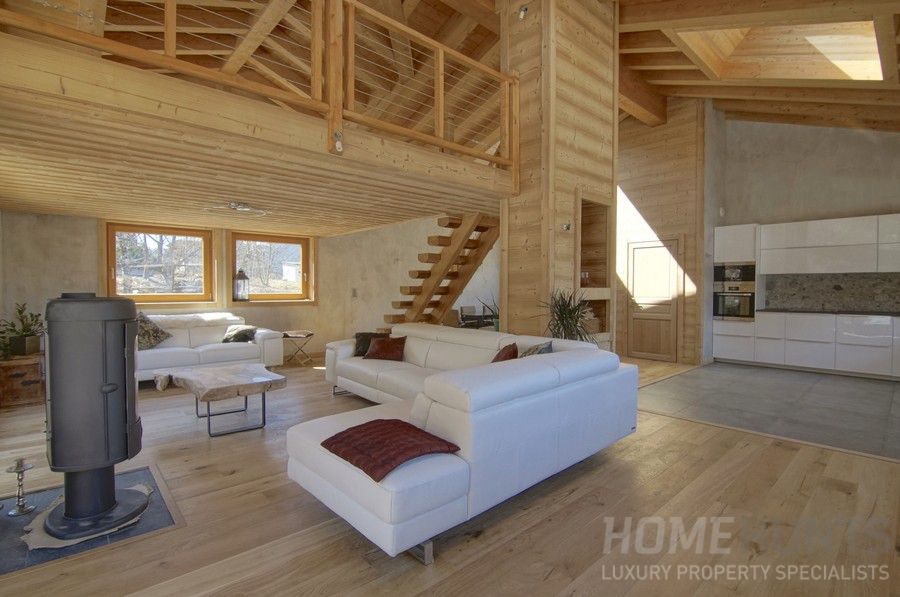 The TV and games room will ensure that you're never stuck for something to do at home, and the sauna will take care of those aching muscles after a long day on the slopes. 
Ideal investment opportunity
Just a short walk away from the village and 300m from the cable car lies this pretty four-bedroom property(HH-12681610).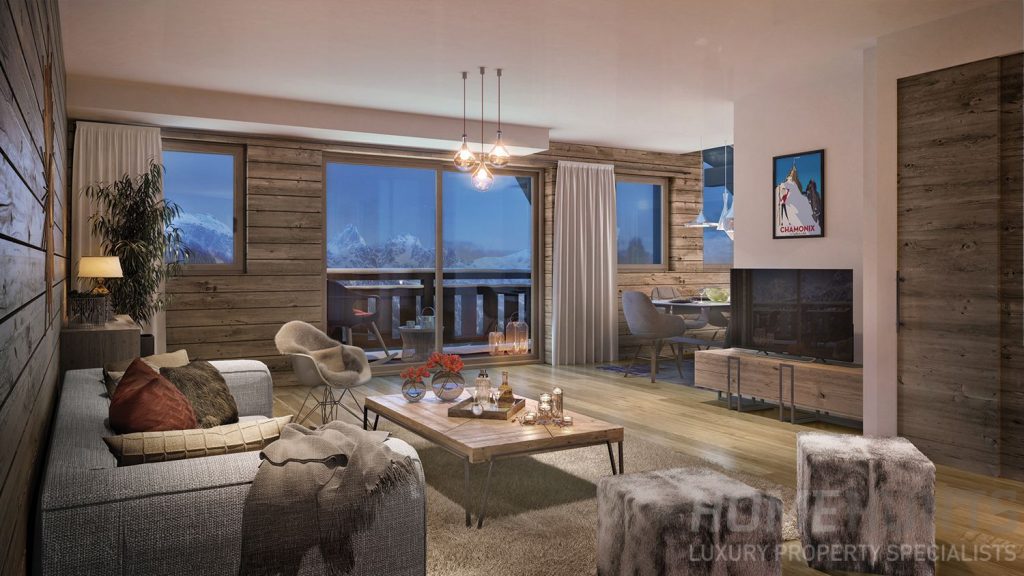 A warm space with a private balcony, this property is an ideal base for skiing in the winter and enjoying all the activities that are on offer during the summer months. Buyers looking for good investments should explore this opportunity, as the property is currently priced at €925,000.
Discover more luxury properties for sale in Chamonix and Megève at www.home-hunts.com.
To speak to a Home Hunts' consultant about your criteria, off-market properties and/or investment requirements, call +33 (0)970 44 66 43