France has always been a favourite location for British retirees, and despite the financial crisis and its aftermath, it is still rated as one of the top countries in Europe to move to and enjoy non-working life. More sunshine, less expensive living costs and better property investment opportunities are given as the main motivations for wanting to move away from home and retire abroad.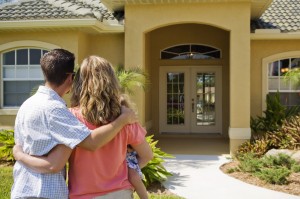 According to a recent survey by MGM Advantage, a retirement income specialist, over six million adults living in the UK are considering moving abroad in the future. The most popular destinations in Europe are Spain (26% of the vote), France (17%) and Italy (10%), with America, Australia, Canada and the Far East the most favoured locations further afield.
"We help a large number of Brits and other foreign buyers to fulfil their retirement property dreams in France," says Tim Swannie, Director of Home Hunts. "Our personalised service to customers often continues long after a house sale has been made, as we help clients settle in to their new life, and help to ensure they don't get caught out by local tax laws and exchange rates."
According to International Living magazine, the top five places for retirement in France are: Bordeaux, Lyon, Languedoc-Roussillon, Normandy and Paris. Here are three picks from Home Hunts' vast selection of properties suitable for retirement ventures.
1)              Bordeaux: €745,000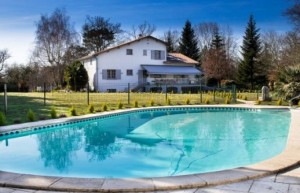 This glorious countryside property (HH-7942607) is located just outside Bordeaux, so trips back to the UK are quick and easy via Merignac airport. Its five bedrooms also mean that family and friends can be accommodated during summer holidays and at Christmas time. The house itself is not far from sports facilities and golf courses – golfing being one of the most popular retirement pursuits – but its gym and heated swimming pool mean that both exercise and relaxation are possible at home too. A high quality renovation has just been carried out by the existing owners, which means that moving in and enjoying a new, work-free life is all that there is left to do.
2)             Languedoc-Roussillon: €725,000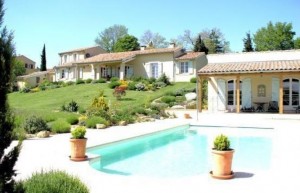 This modernised four-bedroom, south-facing house (HH-6558394) could be considered a dream retirement home as it is surrounded by Languedoc's rolling hills in Villautou and comes with a two-bedroom cottage for guests. As it is positioned just north of the medieval town of Mirepoix, which holds a busy market every Monday, Toulouse and Carcassonne airports are accessible in an hour or less. The spectacular, heated swimming pool is set in mature grounds that has been lovingly nurtured over the last eight years by the current owners, and the views from the terrace are absolutely breath-taking. Skiing, horse riding, rambling, cycling and beach going – all this and more is possible when residing at this unique and exciting property.
3)              Paris: €1,365,000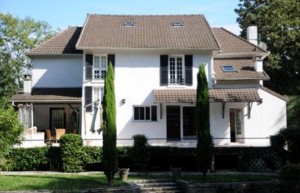 Around 35km from the centre of Paris, this charming property (HH-8287887) – which dates from 1880 and has been entirely renovated – can be found in the middle of a beautiful park in Andresy, on the borders of the Seine. Set over two floors and with four bedrooms, this comfortable property offers plenty of space and the tranquillity of the countryside on the doorstep of France's capital – and the world's most popular city.
For more details about these properties, visit www.home-hunts.com, but to speak with a Home Hunts' consultant directly, contact: +33 (0)970 44 66 43