Luxury Property Market – Inside France – Home Hunts' ten-page, full-colour report offering prime property observations for smarter, safer investing – is now available online to read for free
"A year of surprises" is how Home Hunts describes last year's French property market in the latest edition of Inside France.
For British buyers looking to invest in France the ongoing saga of Brexit has caused some to make a faster move across the Channel and others to put their plans on hold entirely. Despite this change, Home Hunts has welcomed a new stream of investors who have come from other parts of the world, such as China and mainland Europe.
The "gilet jaunes" protests in France have also caused upheaval in thousands of villages, towns and cities across France, yet the property market remained stable throughout.
A stable French property market
"The April 2019 review from Notaires de France reflects this and reports that the number of properties sold in 2018 was 970,000, practically the same as the year before which was 968,000," reads Inside France.
"The report's data shows that property prices have increased by around 5% in Paris and the Île-de-France, and confirms that house prices have risen in many locations that are popular with Home Hunts' clients."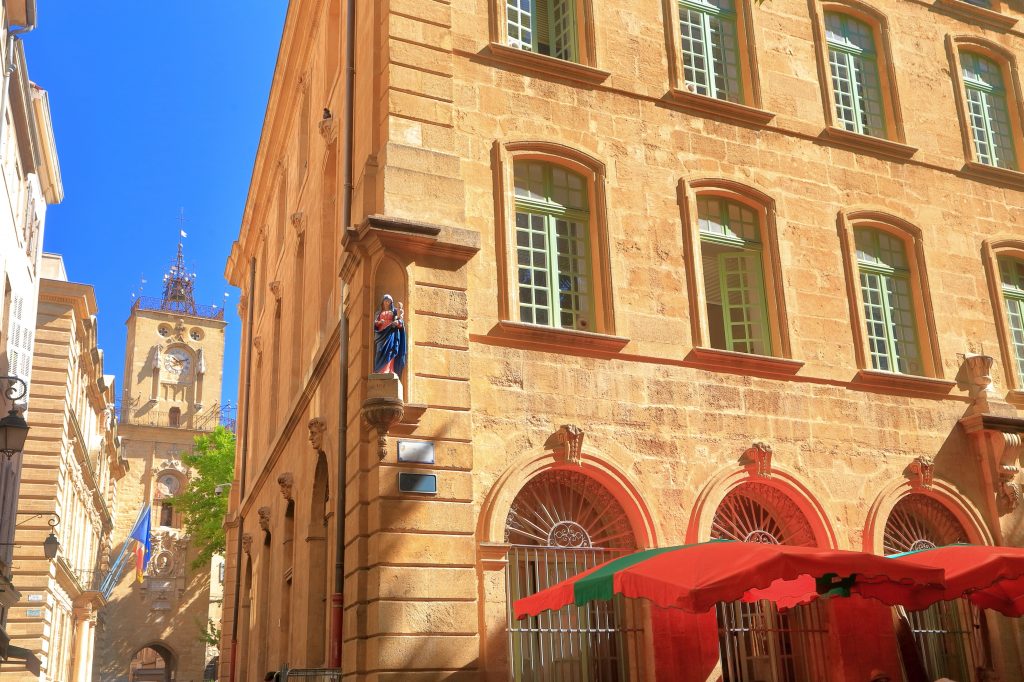 No matter what has been happening in the country during 2018, house prices have risen in many areas. While Paris house prices rose by 5%, Marseille's increased by around 7% and Bordeaux by almost 8%.
How exchange rates and currency are affected, which locations are offering investment prospects and how much investors are investing in property in the major prime property hotspots of France are just some of the areas that Home Hunts provides insights on in this issue.
The six areas that Home Hunts analyses each year are: the Riviera, Provence, Paris, the Alps, Languedoc and the South West. These are the most sought-after markets in general, yet each year brings changes and new trends, such as up-and-coming locations that offer good investment prospects.
The best places to buy a luxury property
For buyers looking to invest in one of these areas, pages 3, 4 and 5 in this year's Inside France are unique, must-read articles that provide independent advice and cover market trends which will help buyers to find and secure their dream French property.
For example, those looking to buy a place in a coastal city should consider Nice in the Riviera. Inside France reports how the work being done here on public transport links brings enormous benefits to buyers and will increase the property's value and rental income.
"They are just finishing the tram that will link up Nice airport and the city, and this has really helped to increase interest in the area," explains Tim Swannie, Director of Home Hunts. "You can literally land at the airport and walk out straight on to a tram and be downtown in ten minutes or so."
There is also an article dedicated to Arles, a town located between Montpellier and Marseille, which explains why it is going through a renaissance in terms of real estate.
Exchange rates and currency fluctuations are discussed in detail on page 8 of this year's Inside France. With market insights provided by Home Hunts' partners at International Private Finance and the Foremost Currency Group, readers will finish this article feeling well informed with this expert advice. Changes to watch out for, tips and the lowdown on FX rates (particularly EUR/GBP) are all covered.
An enjoyable and easy buying process in France
An in-depth look at what happens behind the scenes at Home Hunts and how the buyer's agent service can create a stress-free buying process are also explained in some detail in this year's Inside France.
"As readers will find out by reading our 'behind the scenes' feature with our longest-serving consultant Amy Bault, the attention to detail and the bespoke service we offer is where we are unrivalled in the marketplace and where we excel," says Tim. "We are dedicated to finding clients' dream homes and making the journey from property search to the sale and beyond as enjoyable and easy as possible for them."
If you would like to download your free version of the latest Inside France, then follow the download link here. Home Hunts are buyer's agents, we are here to help you to find your dream properties throughout France. If you would like to speak to one of the team to discuss your needs or just to have a chat about the market, you can call us on +33 970 44 66 43 or send us a mail to info@home-hunts.com. If you just want to browse through thousands of beautiful French homes, visit our website at www.home-hunts.com  keep up to date with our latest news at www.home-hunts.net or follow us on Facebook or Instagram.