The comforting sound of distant cicadas, the smell of lavender gently wafting in the summer breeze, the seemingly endless views of olive groves and vineyards, charming hilltop villages with sun-baked markets and shady café terraces.
Welcome to Provence! The region that offers something for all of the senses, with its breathtaking vistas, mouthwatering cuisine, and total tranquility.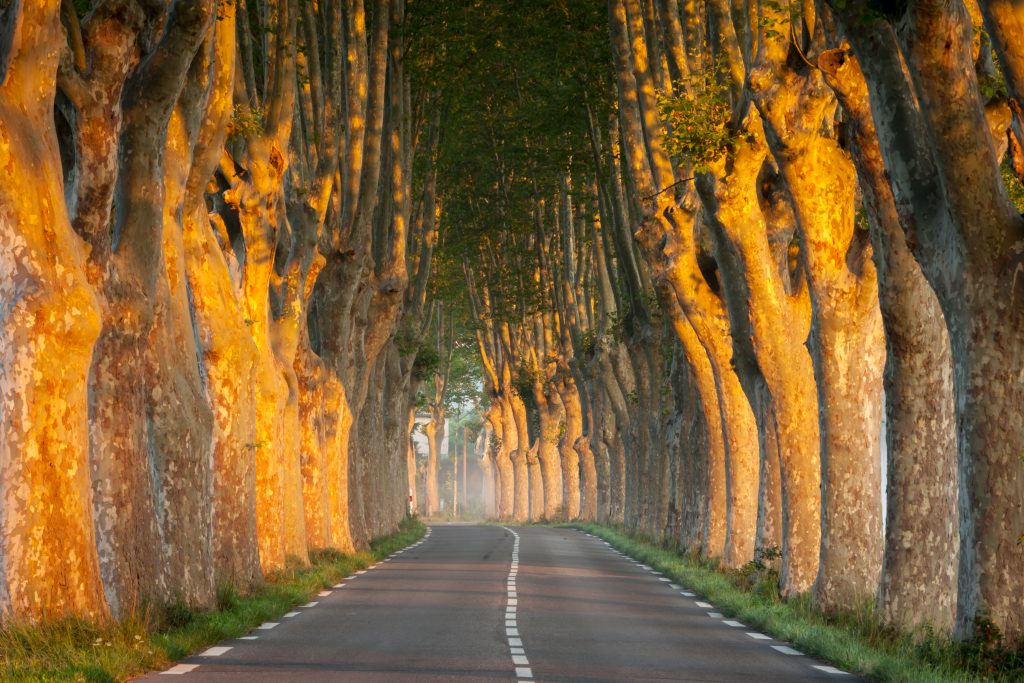 Provence is such a varied region, whether you are looking for a lazy afternoon by the pool, a day exploring medieval villages or beauty spots, a visit to the grand canyon of Europe, a city break or a hop down the coast, you can find it all and more in this sunny and popular area of Southern France.
Most people know Marseille, Avignon and Aix en Provence, but we wanted to introduce a few parts of Provence that are less well-known (to some at least). The following destinations are must-see places on your next trip to the area. If you wish to search through a huge selection of properties in Provence click here
Perfect Provence
Gordes – North Luberon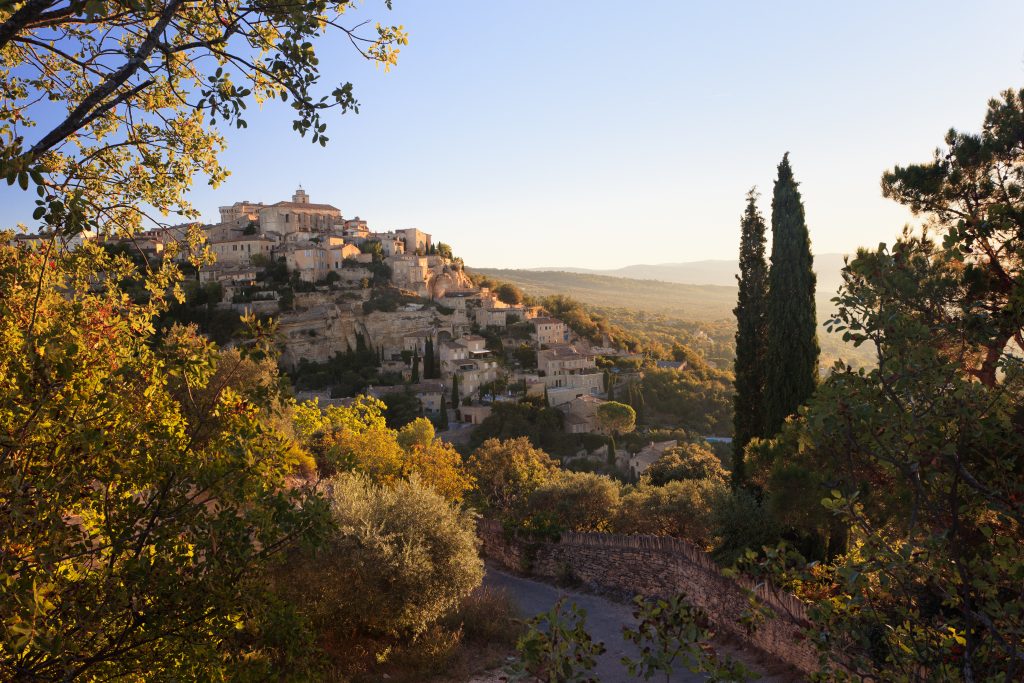 I know what you're thinking…. Gordes is hardly 'lesser known', but we couldn't write about Provence without mentioning this beautiful village. Gordes is listed as one of the most beautiful villages in France, it offers a wonderful mix of mesmerizing French hilltop village and chic provencal charm. The area is a favourite among international celebrities as a summer retreat, and has some fabulous secret properties hidden away.
If you visit Gordes for a delicious lunch or just for a wander, make sure you explore every alleyway as you stroll around because you get glimpses of some of the most spectacular views of the countryside. Also, when in the area, make sure you don't miss the Abbaye de Sénanque on the outskirts of the village, where monks still live and produce local liqueurs and honey.
Gorges de Verdon and Lac Sainte Croix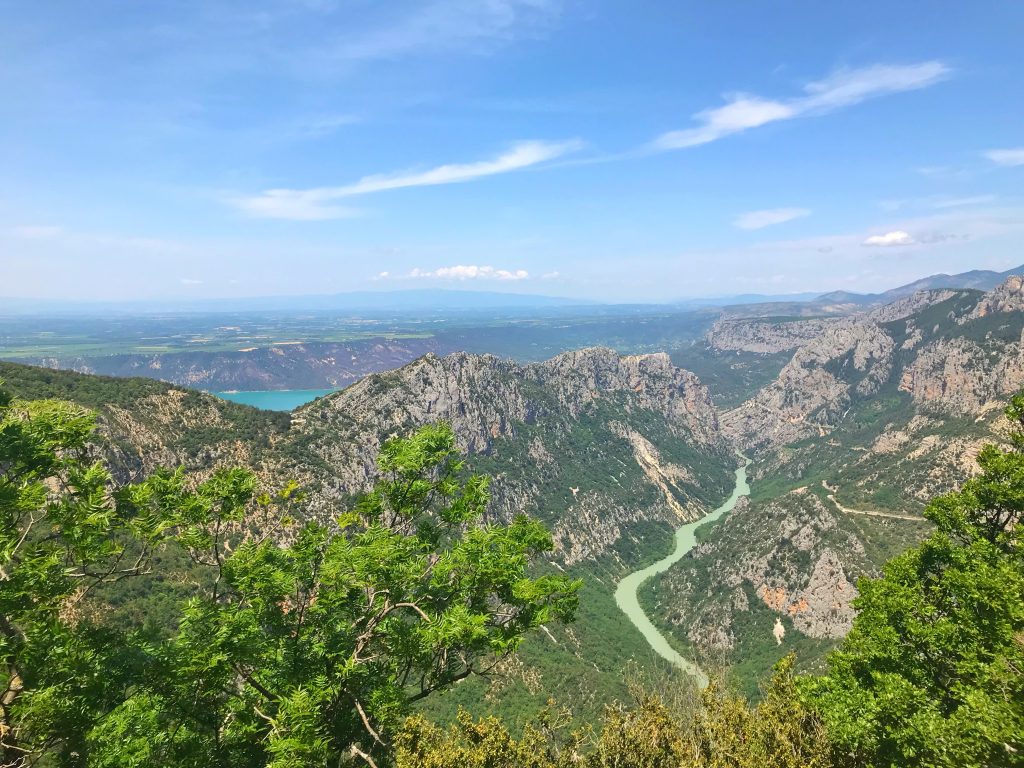 Known as the Grand canyon of Europe, the gorges de Verdon really is a must-see area if you are visiting Provence. Whether you explore by car, bike, on foot or in a kayak, this place can't fail to take your breath away. The area is vast and whilst it is possible to drive around in a day, take in some of the amazing views and fit in a Provencal lunch en-route, we would recommend staying at least one night in this area so you can really explore the gorges, the lake and the beautiful villages dotted around the countryside.
There are two ways to drive around the gorges, both sides offer amazing vistas and perfect photo opportunities, at some points the gorges are up to one kilometre deep! This is a great area for hikers and climbers, but perfectly picturesque for those who prefer more sedate activities (like me) such as laying on a beach, eating or drinking.
The closest town to the lake entrance is Moustiers-Sainte-Marie. If you would like to hire a boat or a kayak to explore the lake or the gorges, you need to drive six kilometers out in the direction of Lac de Ste-Croix until you reach the bridge called Pont du Galetas, there are a number of boat rental companies here and at other area of the lake. So, what are you waiting for? Pack up your swim suits and your GPS….
Cassis and the Calanques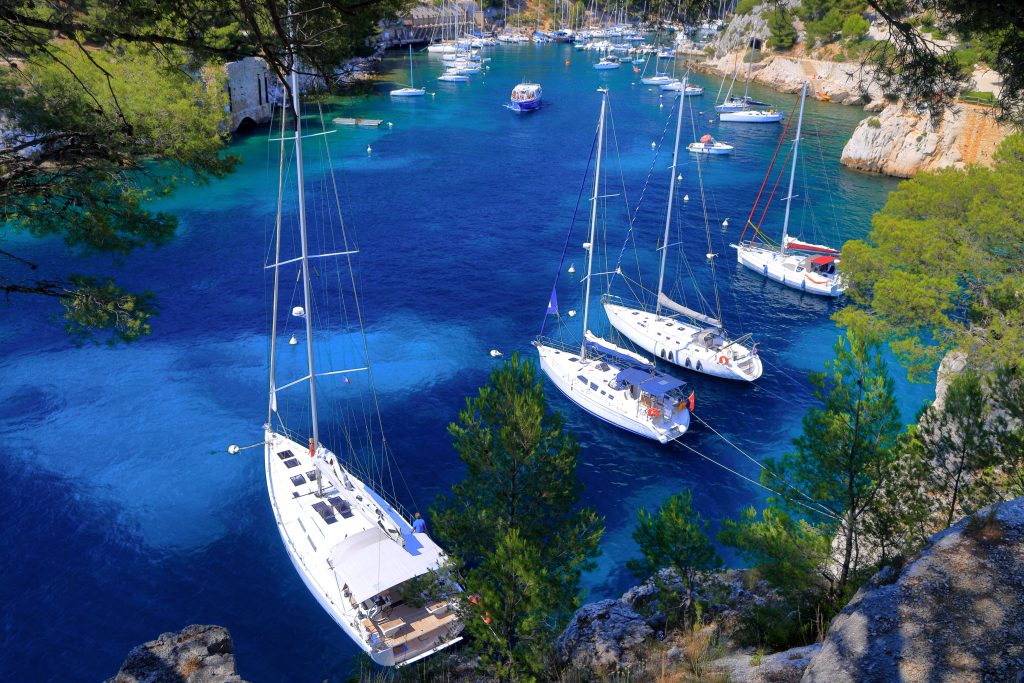 Directly next door to Marseille, the capital of Provence are the stunning calanques which are a series of narrow, rocky inlets. This stunningly beautiful area is a walkers paradise and  the first village you come to amongst the calanques is Cassis, with its dramatic seafront setting, framed by imposing white cliffs.
Cassis has an idyllic and quintessential fishing village vibe, with pastel-coloured buildings lining the port. Make sure you sample the local speciality, a beautifully prepared bouillabaisse, before you leave (but beware, you probably won't want to leave!)
Saint-Rémy-de-Provence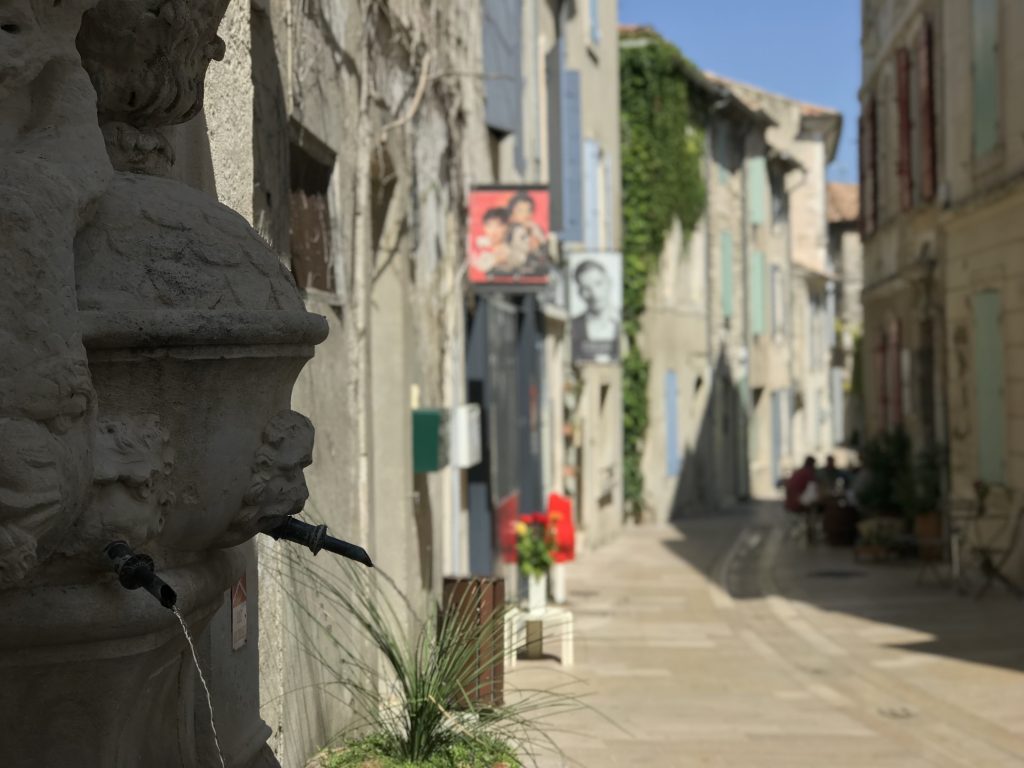 Talking of places that are difficult to leave, welcome to Saint-Rémy-de-Provence, the most popular destination in the Alpilles…. To be honest, we could have chosen any of the stunning villages in this area but Saint-Rémy is a perfect base to explore the region from. Once you have perused the town's surprisingly cosmopolitan boutiques and eateries, venture further afield to other villages such Maussane, Eygalieres, Paradou, Baux de Provence and many others, all offering their own personalities.
If the gently rolling olive groves and wheat fields in the Alpilles look familiar, don't be surprised, Van Gogh spent more than a year in the area during one of his more productive periods, during which he painted Starry Night among several other of his most famous works.
Lourmarin – South Luberon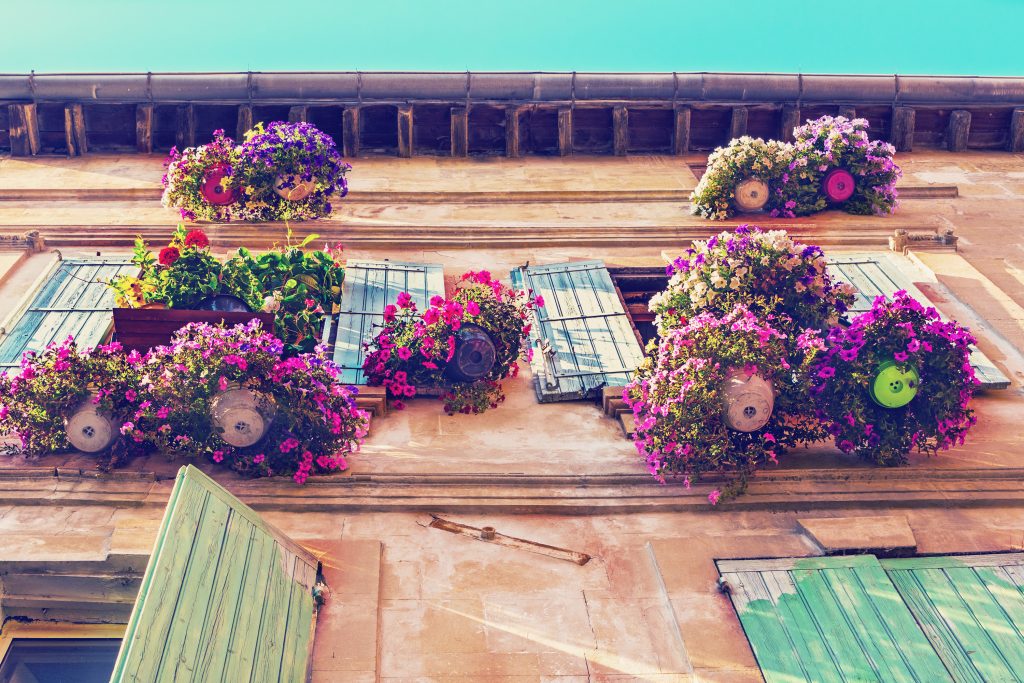 I'm sorry to say that we don't actually have a photo of Lourmarin, but you just have to take our word for it, it is a stunner! Unlike the hilltop villages dotted around the Luberon, Lourmarin unassumingly sits on a plain north of Aix en Provence surrounded by olive groves, vineyards and almond trees. Don't let the low stature fool you though, Lourmarin is listed as one of the most beautiful villages in France. This picturesque village has attracted numerous illustrious figures over the years, including Winston Churchill and Albert Camus.
Lourmarin has a wonderful weekly market, a vast array of lip-smacking restaurants and loads of boutiques to bumble in and out of. It gets very busy in summer so it is best to get there early to easily find parking, particularly on market day!
Uzès – Gard Provencal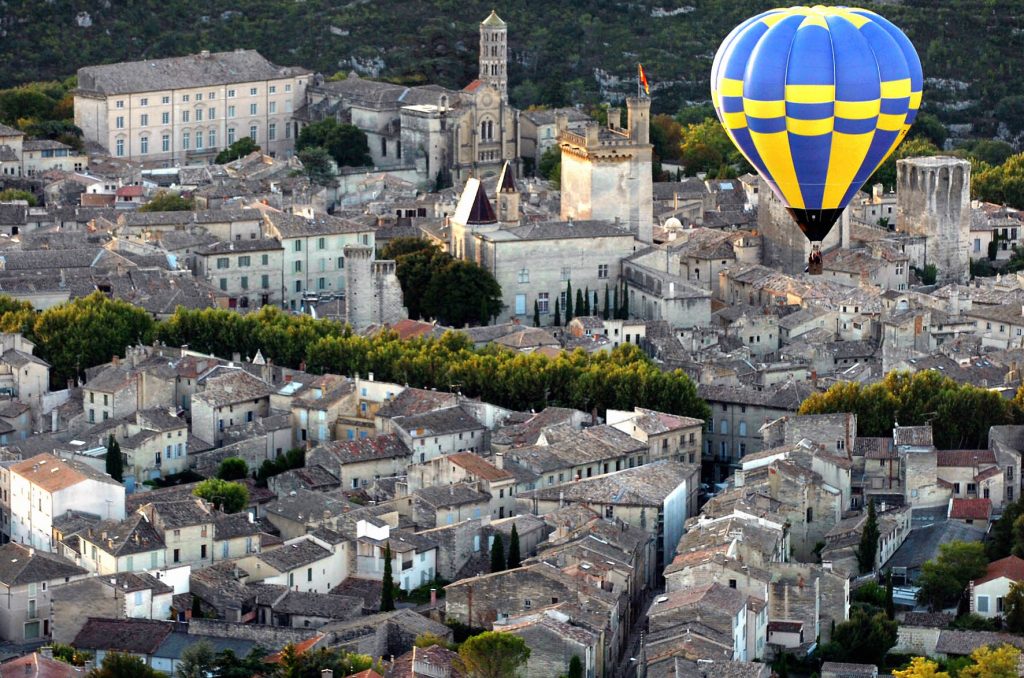 OK, those Provence aficionados who are reading this may pull us up on the fact that Uzès is actually in the Gard department, which firmly makes it Occitanie, rather than Provence. This is true but this area is widely known as the 'Gard Provencal' and sits just West of the Rhone river, to us, this is still Provence.
Uzès is an absolute gem with as much authenticity as you will find anywhere across Provence. Uzès has been, at different periods – a Jewish enclave, a bishopric, a Roman settlement and a dukedom, evidence of this can be found in the chateaux and stately homes in the area, as well as the preserved 17th-century chapel in the centre. This is another area that we recommend staying a night or two, a day-trip is fine but it merits a longer stay to really soak up the atmosphere and explore the region. Don't miss the Sunday market, one of the best in Southern France.
Roussillon – North Luberon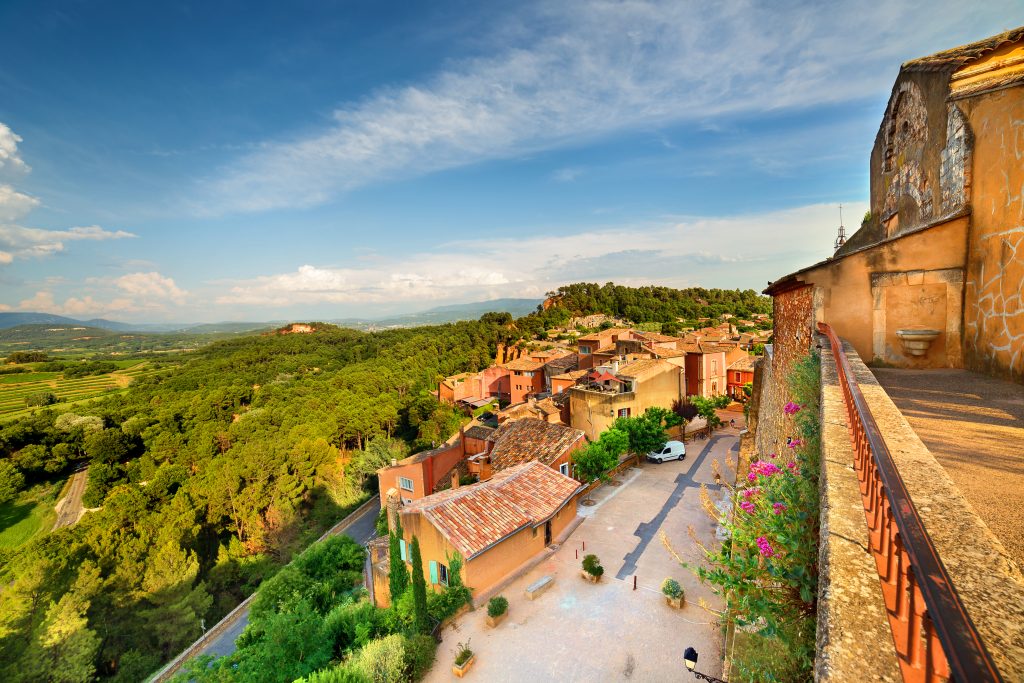 At sunset, the beautiful village of Roussillon practically glows! Sitting on top of a hill overlooking the rolling Provence countryside, the fiery orange and red buildings light up the surrounding landscape. Most Provencal villages are sandy beige and creamy white, with dots of green, grey and lavender, usually from shutters. Roussillon breaks the mould, and this is largely down to the ochre clay deposits in the vicinity.
Surrounding the village are large red cliffs and dramatic canyons. Grab a seat at one of the tiny village cafes, unwind, people watch and take in the vibrant architecture of this pretty village.
L'Isle-sur-la-Sorgue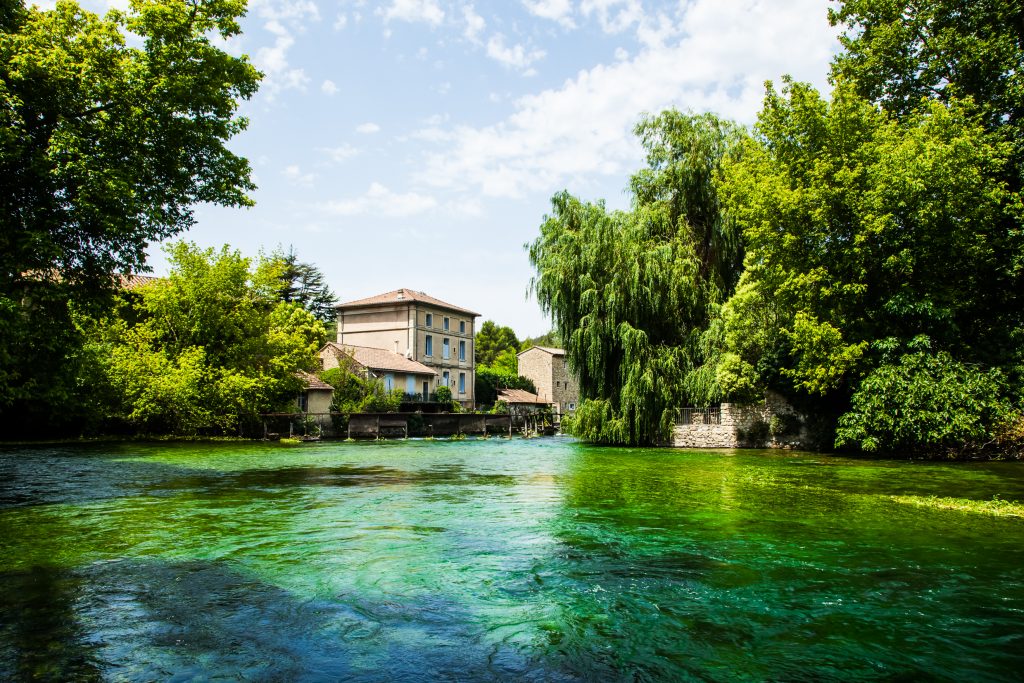 Situated serenely on the banks of the Sorgue River, L'Isle-sur-la-Sorgue is a shopper's paradise, but rather than designer boutiques or shopping malls, visitors are met with an amazing array of antique stores and bustling weekend markets. L'Isle-sur-la-Sorgue is a firm favourite of international interior designers and antique enthusiasts from around the globe.
You have to get up early to make sure you don't miss anything at the famous Sunday market which opens at 8 a.m. There are more than 300 stalls each week, so don't forget to arrive with a full wallet and an empty car! Enjoy a lovely lunch and a glass of local wine beneath one of the many shaded terraces of the riverside café's. If you happen to be in town on the first Sunday of August, don't miss the floating market where locals sell their wines and produce from boats. This is a truly magical place to visit.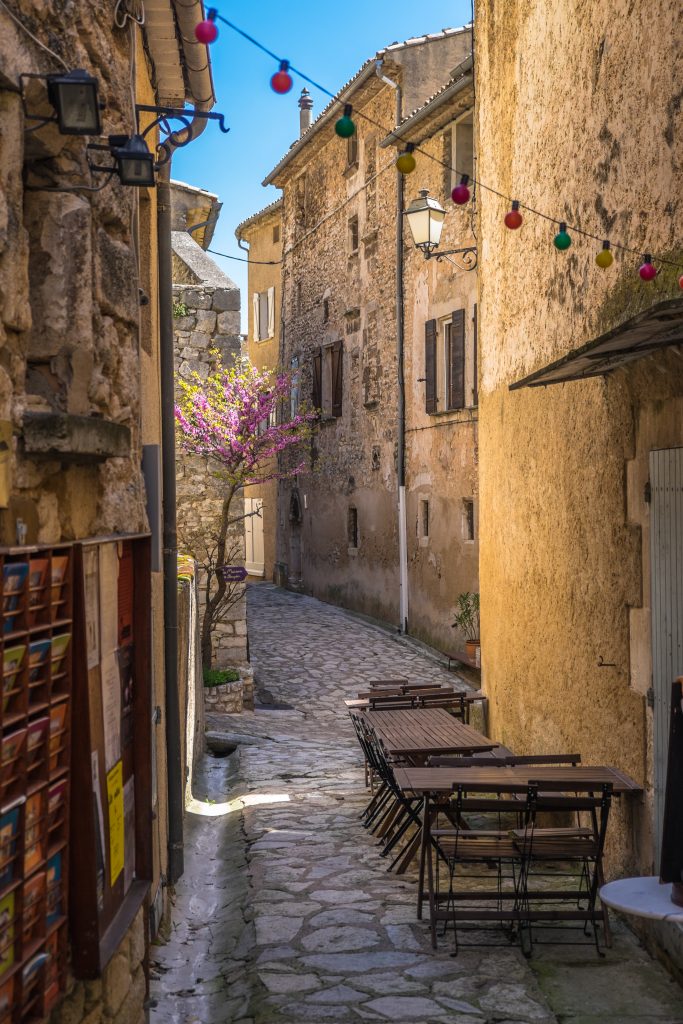 So, there you have it, a whistle-stop tour of some of the many stunning places to discover in Provence. If you are thinking of visiting Provence and you are not sure where to start, we hope this helps a little. As we have already said, Provence is so varied, it was difficult to choose just 8 destinations to recommend but we hope this helps to whet your appetite and show what this lovely region has to offer.
If you would like to speak to one of our team in Provence, send us an email or call us on +33 970 44 66 43, alternatively, you can view thousands of French properties for sale on our website.
Enjoy the rest of summer!
Team HH