For many, Christmas means Monopoly, a game renowned for bringing out even the mildest of competitive streaks. But a new version, which sees players become "négociants" in pursuit of the best vineyards and wines, could add a bit of sparkle to this year's festive board game battles.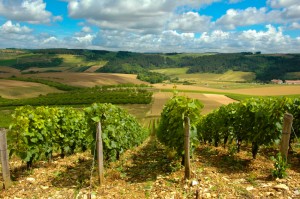 Whether you dream of owning a vineyard for pure pleasure, or have your sights set on running a successful wine business in France, Monopoly La France Viticole is the ultimate board game for wine enthusiasts. In this game you replace your houses with "chais" (cellar where the wine is aged) and hotels with "caveaux" (wine storehouse), can charge other wine producers rent and build the wine empire that you always dreamed of.
From Bordeaux to the Loire Valley, Languedoc and Provence you can choose your favourite vineyards and invest wisely to improve the quality of your wine. You can also take risks you'd never take in real life and bring out your inner wine-producing entrepreneur.
This version replaces the game's traditional London streets with wine appellations, famous vineyards and wine regions. For example London's Angel Islington is the Minervois, Bow Street has become Beaujolais, Piccadilly is Châteauneuf-du-Pape and Pentonville Road is Côtes de Provence.
Mayfair and Park Lane are taken by Corton-Charlemagne Grand Cru and Champagne, while train stations have become wine trade shows around the world, such as the "Salon des Vins" in New York and Hong Kong.
A collaboration between Hasbro and La Vigne, Monopoly La France Viticole is available on pre-order for €49.80.
If you're considering making your vineyard dreams more than just a fantasy, then Home Hunts' French vineyard portfolio has many on offer. Here is a small selection to get you started.
AOP Côtes de Provence by St Tropez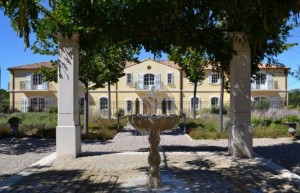 This impressive 45-hectare property (HH-7835678), located just 20 minutes from St Tropez, comprises two wineries, a mansion, five guest houses and 22 hectares of vineyards of AOP Côte de Provence (Syrah, Cabernet Sauvignon, Rolle, Ugni Blanc, Grenache and Cinsault). It also offers an olive yard (with a potential annual yield of 1,000 litres), a tasting room, a swimming pool and equestrian facilities, including an arena and four paddocks. A superb property, the price is available on application.
19th century château in Bordeaux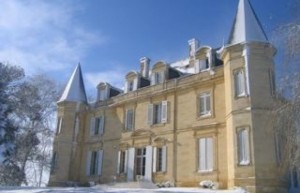 Perfectly positioned on a hilltop in the Gironde, this striking 19th century château (HH-3836335) overlooks 191 hectares of land, much of which is remarkably rich soil. An intimate knowledge of growing, harvesting and winemaking from the current owners means that around one million bottles of quality wine are produced here each year. Priced at €12 million, this property offers a wine storehouse, offices, accommodation and recently-installed solar panels that provide an annual revenue of €250,000.
Vineyard in the Minervois near Carcassonne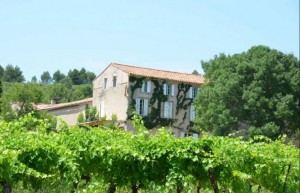 Located around ten minutes from Carcassonne, this charming property (HH-6975562) includes a main house, three gites and a B&B, offering a total of 27 bedrooms. It also provides 11 hectares of AOP Minervois, 45 hectares of cultivated land and 350 olive trees (30 of which are more than 450 years old) spread across wild truffle terrain. A natural spring-fed swimming pool is also part of this impressive property, which is surrounded by attractive private gardens. This property is on the market for a tempting €1,950,000.
Don't forget that the majority of vineyard properties up for sale are available off-market, so it is always worth speaking to a Home Hunts consultant for access to vineyard properties that could suit your needs more closely than those advertised.
To view more vineyard properties visit www.home-hunts.com, but to speak with a Home Hunts consultant, call +33 (0)970 44 66 43.