The Obamas holidaying in the Gard is making headlines in the press, but what is this area like, and what kind of properties are for sale? A location offering excellent value to international buyers, read on to find out more…
From 14 to 20 June the Obama family are staying in Gard, in the medieval town of Villeneuve-Lès-Avignon, which is just as short drive away from Avignon.
According to La Voix du Nord, they are staying in a luxurious 18th century house in the Ile de la Barthelasse, which, they report, costs €55,000 a week.
Set in 65-acres of landscaped grounds, the property is called Le Mas de Poiriers. You can see in this film just how beautiful this luxurious home is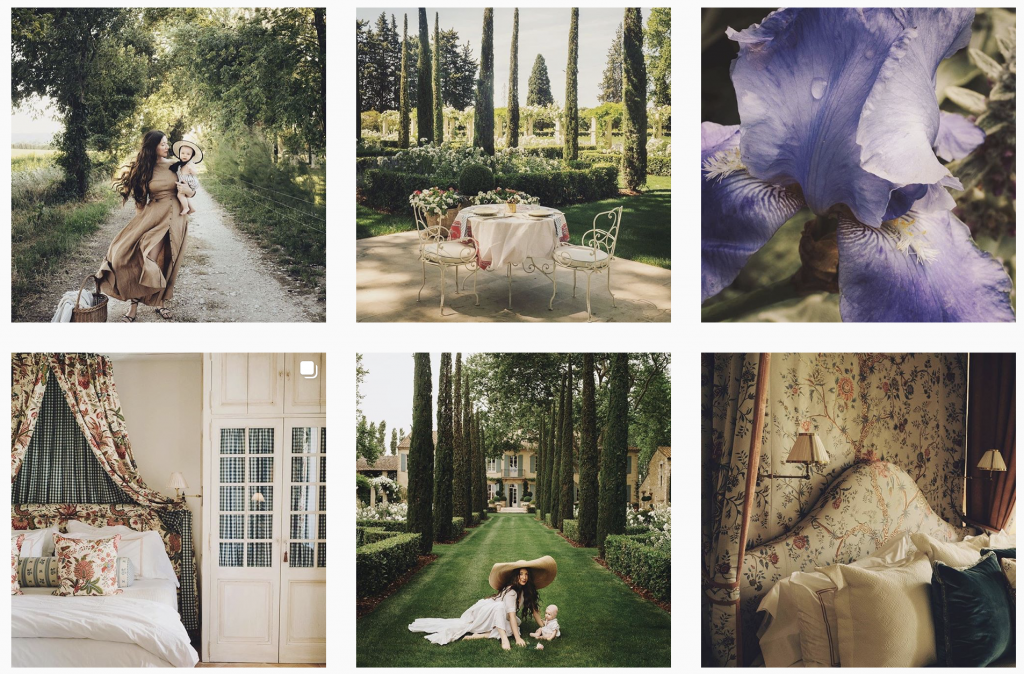 What might the Obamas visit while holidaying in Gard?
For visitors interested in history, staying in Villeneuve-lès-Avignon, like the Obamas, is an inspired choice as there are six monuments in the town itself which will bring a cultural richness to any holiday. Fort Saint-André, one of the most popular tourist spots, was built in the 14thcentury under John the Good. Today much of the stonework is intact and the views from the top are well worth the walk.
A few kilometres away the Palais des Papes, the largest Gothic palace ever built, is one of the most celebrated historical palaces in France. It was famously the seat of papal power for around 70 years. It features 3 metre-thick walls and is one of UNESCO's World Heritage sites.
No trip to this area is complete without a visit to the Pont du Gard in Nîmes, which was built in 1AD. At 48.8 metres it is the highest Roman aqueduct bridge and is an engineering masterpiece. Apparently, it used to carry 40,000 m3of water each day, along a distance of 50km, to serve the town's fountains, baths and houses.
A savvy location for property investment
According to Meilleurs Agentsaverage house prices currently hover around the €1,946m2 mark in the Gard, making it surprisingly one of the departments in the region where you can make the most of your investment budget. Neighbouring Hérault, for example, is €2,344m2, and the sought-after Var, just a short hop east along the coastline averages €3,509m2.
House prices in Villeneuve-Lès-Avignon are above average at €2,697, by comparison average prices in Nîmes are €2,173m2, €2,363m2in Uzès, €3,057m2in Montpellier and €4,552m2 in Aix-en-Provence.
What can you buy in the Gard?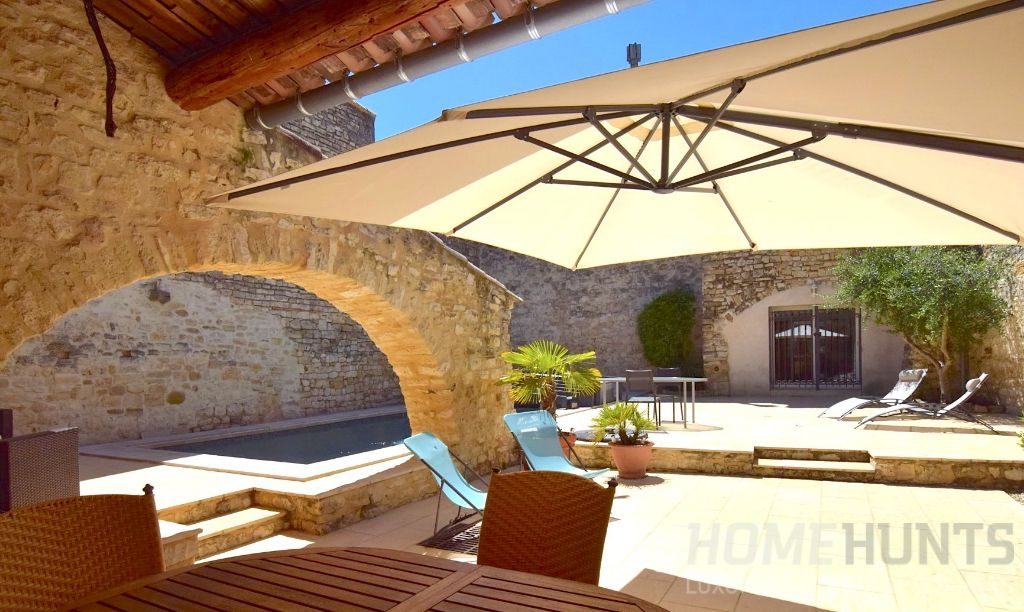 Just five minutes away from Uzès, this stunning five-bedroom original stone property(HH-12950663) has been renovated with care to offer a spacious, luxurious property. It would work well as a family home, but also as a rental property as there is also a guest house. The sheltered summer lounge next to the heated pool means that entertaining friends and family during the summer months is as easy as it is pleasurable. Valued at €990,000, interested buyers should view this property as soon as possible.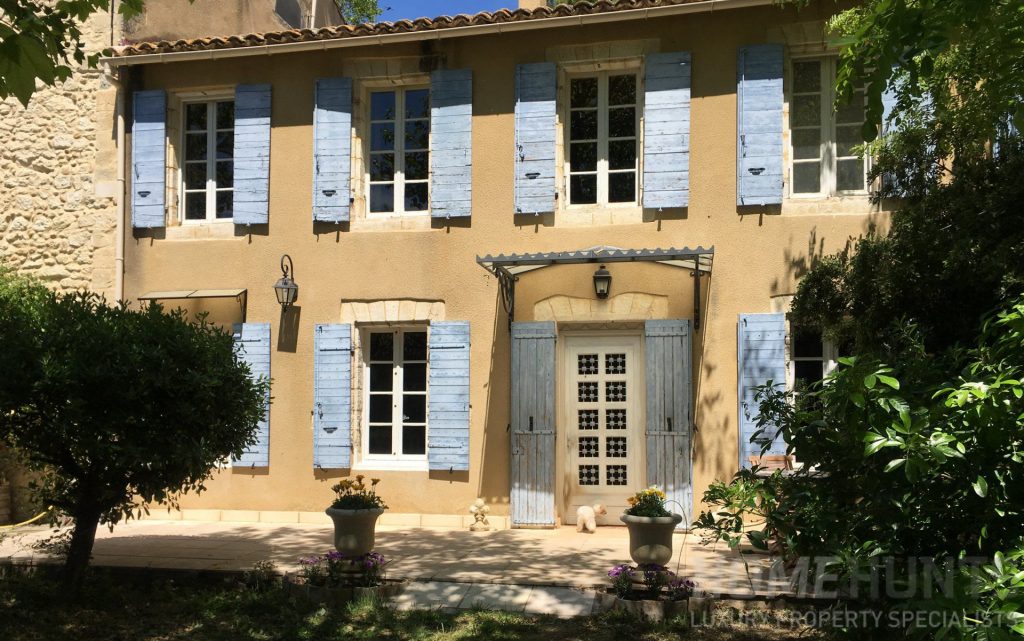 Only ten minutes from Avignon, this beautiful 17thcentury mas(HH-12928683) was restored to provide an authentic Provençal lifestyle. It offers large volumes and a spacious outdoor courtyard, a lush, mature garden and a well-positioned pool. It is on the market for €995,000.
If you are looking to buy a property in France and are interested in exploring property in Provence, you can search for luxury property at www.home-hunts.com. But if you are ready to speak to a consultant about your specific property needs, then call 33 (0)970 44 66 43.