Passport to Paradise: 5 of the Most Exclusive Homes for Sale on the French Riviera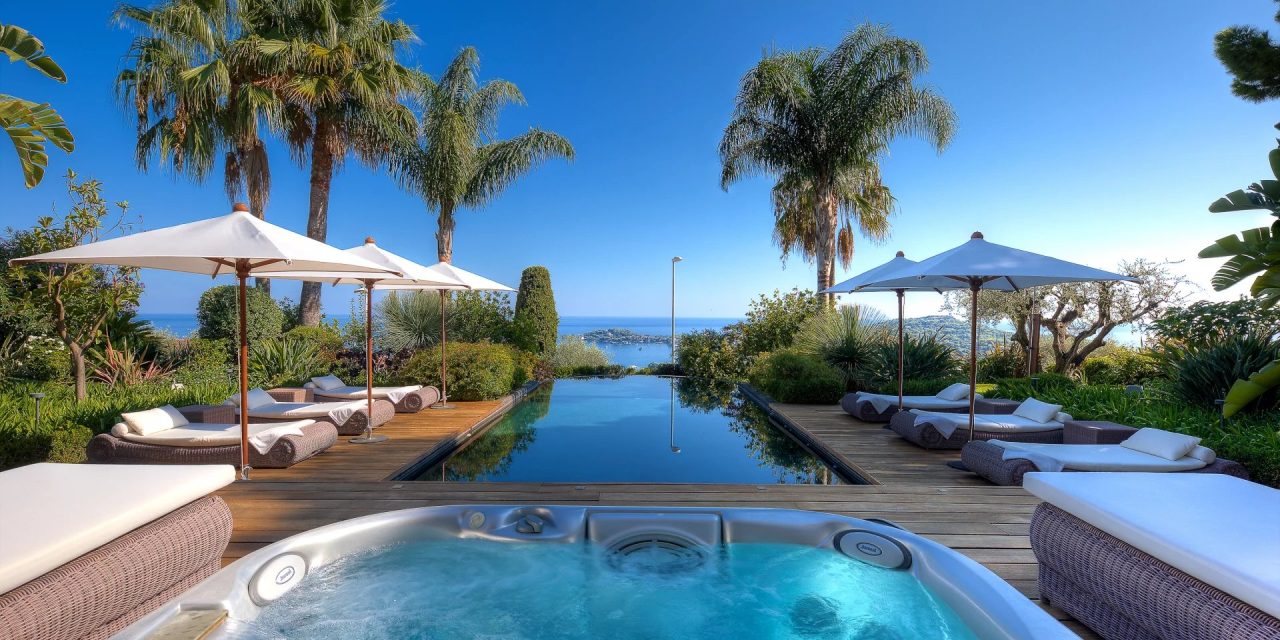 Passport to Paradise: 5 of the Most Exclusive Homes for Sale on the French Riviera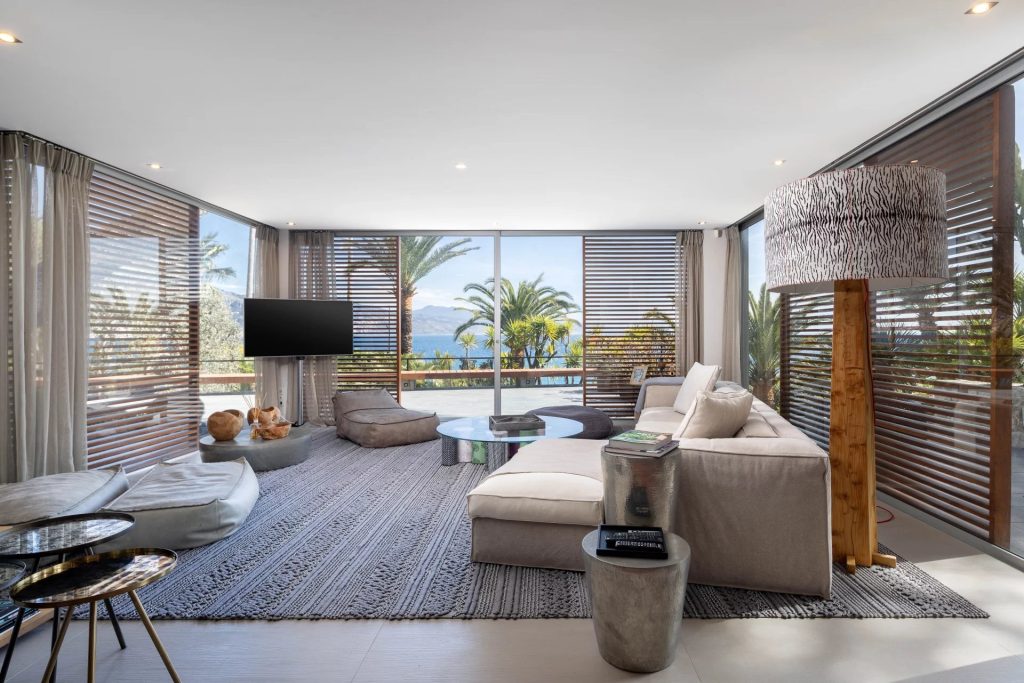 All along the French Riviera, a realm of unrivalled real estate is available to the world's most astute investors. The Riviera's scenery, sunshine and glamour is second-to-none, but it's also a prime investment hot spot, bringing infinite "bonheur", financial stability and long-term value.
Buying at an elite level on the French Riviera is a strategic move marrying luxury lifestyles with high-value assets. Home Hunts has access to thousands of prestigious properties on the market and these five from our portfolio are among the most exclusive.
A Sign from Saint Tropez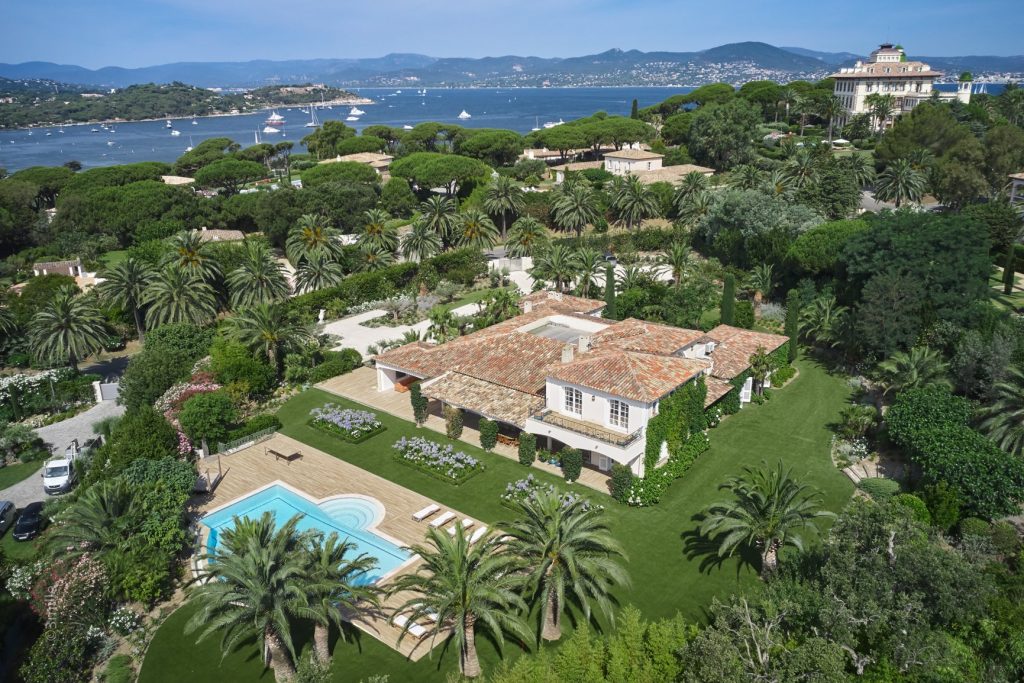 A phenomenal Florentine-style seven-bed home (HH-11633055) at Les Parcs de Saint-Tropez, the architecture here is as exciting as the interiors. From the expansive, light-filled rooms, to the sprawling palm-edged pool and deep green lawns, it's a dream home delivering on that ideal Saint-Tropez lifestyle. Standout features, making this one of the most desirable properties in the area, include a cinema, fitness room, a hammam and two caretakers' studios. Valued at €20,000,000, this is a must-see for those looking to buy Saint Tropez property at this budget level.
Nowhere Like Cannes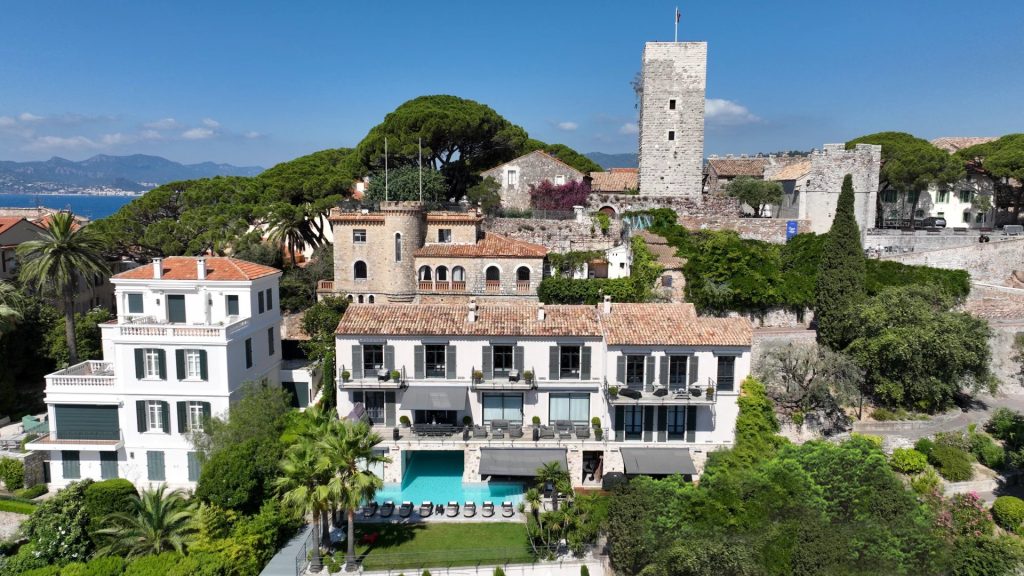 This new palatial property (HH-15028578) is found in a coveted position near the harbour in Cannes' historic quarter. At its heart is a heated in-out pool, which is a rarity even in the most luxurious of homes. Set across four floors, with elevator access, there are seven sumptuous en-suite bedrooms plus a one-bedroom apartment. Ideal for families, there's also a playroom and cinema. Although glam Cannes is the place for parties and glitz, health and fitness are easily part of the agenda through the Jacuzzi, sauna, steam room and massage zone. It is currently on the market for €29,650,000.
The Art of Antibes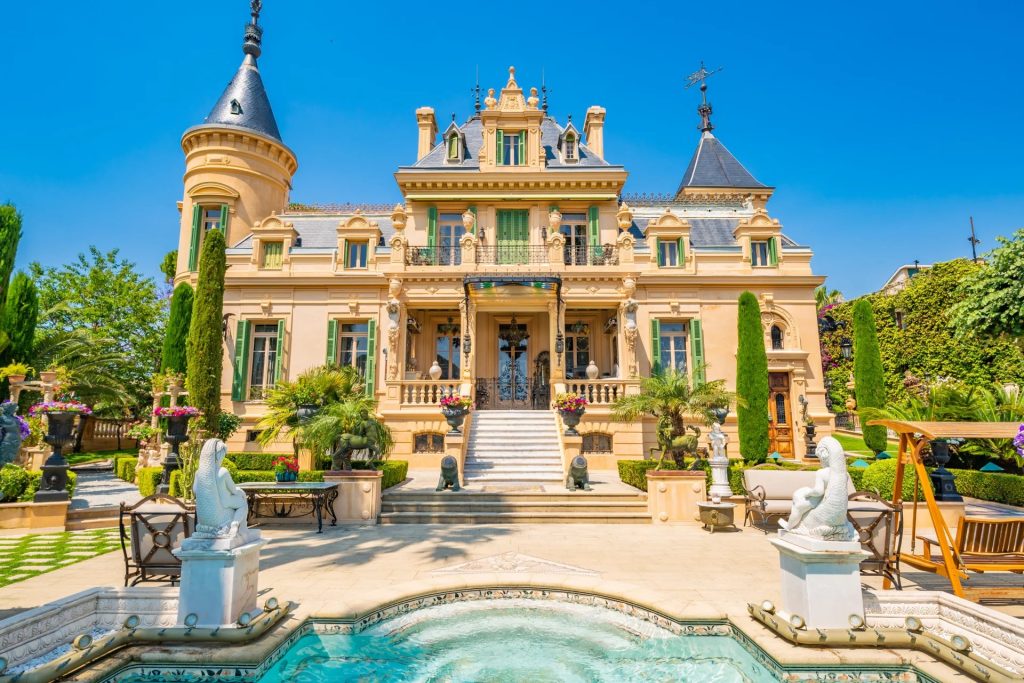 This extraordinary 19th century chateau (HH-15026386) in Antibes is one of the most opulent and unique properties on the Riviera. Enriched by flamboyant historic nods at every turn, from Corinthian columns to mediaeval armour, the craftsmanship and design are both impressive and joyful. With vibrant colours everywhere, even outside is scattered with eye-catching creations, with the vibrant turquoise pool and its enticingly designed tiles at its heart. Entertaining and relaxing are made easy with a private cinema, sauna and hammam. Interested buyers should view this €25,000,000 home as soon as possible.
Heaven Sent in Villefranche-sur-Mer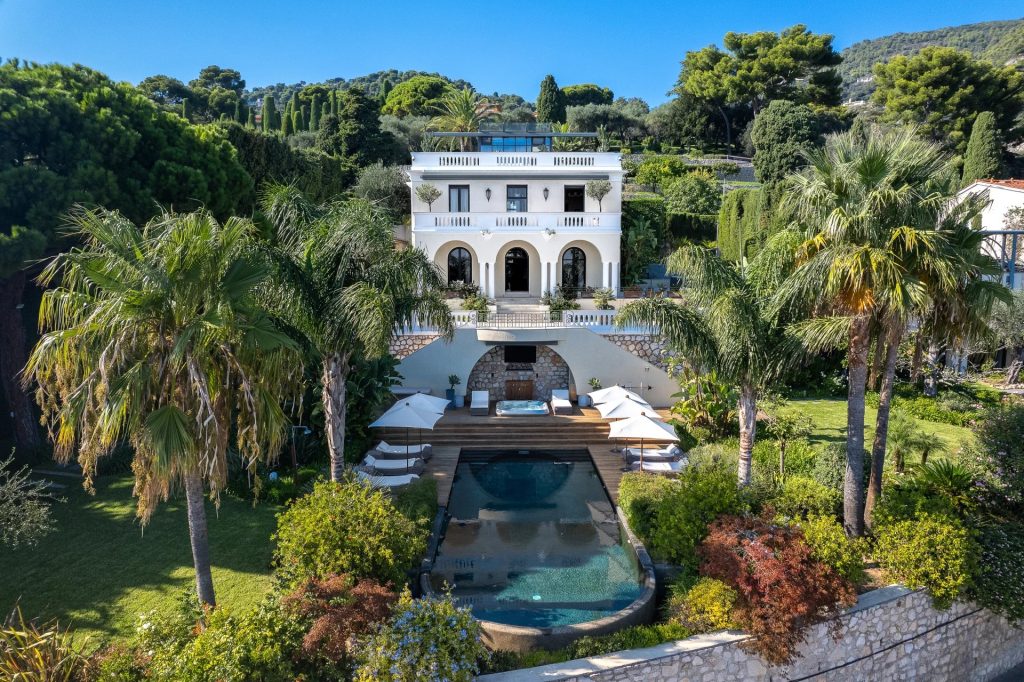 A more harmonious home in both look and feel would be difficult to find after experiencing this magnificent Belle Epoque masterpiece(HH-15115630). Overlooking Beaulieu-sur-Mer and Saint-Jean-Cap-Ferrat, the property, terrace and shimmering pool are perfectly symmetrical. The mature and exotic foliage create a secluded oasis which extends across the gardens, but for ultimate relaxation residents and guests can head for the outdoor jacuzzi, gym and hammam. With elegant interiors and nine bedrooms overall – comprising the main villa, a guest house and a caretaker's cottage – it is competitively priced at €17,000,000.
Cap Martin is Calling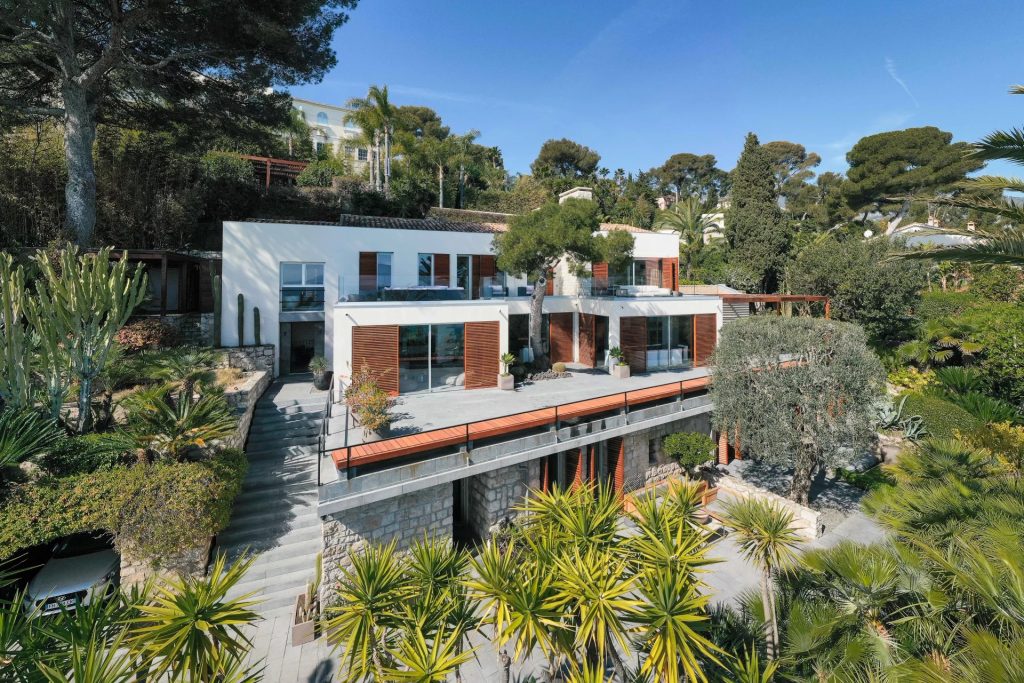 This phenomenal five-bedroom home (HH-14272201) belonged to the founders of luxury fashion label Dolce & Gabbana. Haute couture for the home, every room is its own artwork with thoughtful window designs bringing panoramic views inside. Outside the towering palms, the shady wooden-beamed terrace and glorious infinity pool make this a dream location for both holidays or permanent living – and for entertaining or relaxing in quiet seclusion in landscaped gardens. At  €14,900,000 those looking for luxury should book a visit as soon as possible.
To discuss your criteria or to find your dream home in France, call a Home Hunts consultant on +33 970 44 66 43. To search for more luxury properties in France, go to www.home-hunts.com. Follow us on Facebook or keep an eye on this page  for more news and property insights. We look forward to hearing from you.