The property market in France is the busiest it has been since Home Hunts launched 12 years ago, with enquiries into Riviera property up by 60% over the last twelve months.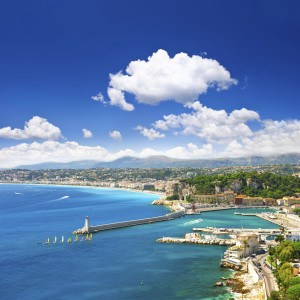 The luxury property market in France boomed in 2015. Sales of older houses climbed to a record-breaking 800,000 and the combination of reduced property prices, attractive mortgage deals and low interest rates meant that buyers could negotiate previously unattainable deals.
Buyers taking advantage of French property market
Having predicted at the start of 2015 that it would be the "year of the deal" Tim Swannie, Director of Home Hunts, recently confirmed in an article for French Property News that enquiries in to their property portfolio in 2015 increased by 60% when compared with 2014. "Although we saw activity start to increase in 2014, last year the market transformed and since then it's been the busiest we have seen it since starting the company 12 years ago," says Tim.
But it has been the Riviera, in particular, that has really taken off, as the market was boosted by price falls inland which have appealed to clients who prefer to be away from the fast pace of the coastline. Mougins, Valbonne and Biot are always extremely popular, but buyers can often get more for their money in locations such as Biot, Opio, Roquefort les Pins and Chateauneuf de Grasse.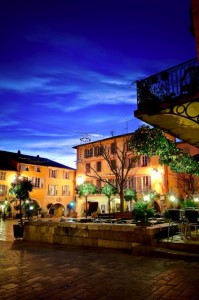 "The beauty of a holiday home inland, aside from the financial savings, is that you can dip in and out of the coast, but not get caught in the busy summer traffic," says Tim. "You can relax by your pool, visit markets to buy local food and wine and enjoy days out to the sea or mountains. These smaller villages also offer a sense of community which many of our overseas buyers are looking for."
Money-saving property deals available all over Riviera
But 2016 is welcoming an increase in sales in some of the most coveted locations on the Riviera, proving that money-saving property deals can be made in the desirable coastal locations, not just inland.
"In the last week of February 2016 we helped seven of our clients to get offers accepted on properties with a combined value of more than €27 million," says Tim. "Four of the sales agreed were on the French Riviera – one was inland, two were in Cannes and the other was in Saint Tropez. The others were in Provence and Languedoc."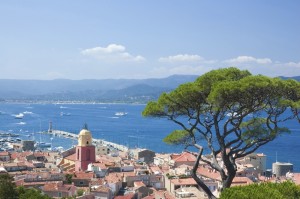 Cannes is renowned as a particularly good location to buy a year-round holiday rental property and, says Tim, is the most commercial it has ever been. "Now with reduced social charges on rental income, lower property prices and favourable exchange rates, there are some incredible deals to be made in Cannes which have been increasing sales in the area significantly."
Provence is one of the most sought-after locations for luxury property in France. Les Alpilles, the Luberon, the Var countryside and the Provence coast have proved to be the most popular locations to buy property in Provence with Home Hunts' clients in 2015. "Despite the international crisis over the last few years, buyers have still been investing in property in Provence and it has remained a highly popular destination for international buyers," says Tim Swannie, Director of Home Hunts.
In terms of where the most coveted locations are in Languedoc, Home Hunts says that the most sales are in Montpellier, Narbonne, Pezenas and Collioure.
The main reason for this strong market growth, Tim believes, is down to the fact that there are such incredible deals to be made at the moment. "We are also negotiating on several other offers at the moment, including two more on the Riviera, one in the Var, two in the Alps and one in Paris."
If you are looking for luxury property in France, visit Home Hunts' property portfolio at www.home-hunts.com. To speak with a consultant about how to make money-saving deals in the most sought-after areas of France, call +33 (0)970 44 66 43.