Don't think of the Côte d'Azur as just a summer destination, the 19th century upper classes made it a must-go winter resort – and for good reason.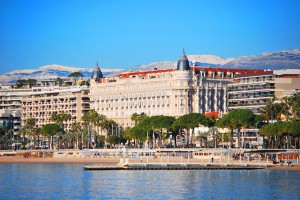 Scorching sun rays on sparkling sea water and throngs of vacationers reclining on shimmering sand or splashing out in high-end boutiques or Michelin-starred retreats. This is the way most might imagine summer holiday scenes on the Côte d'Azur – with the heat of the sun playing a central role.
But in the late 19th century, those who were of a certain class holidayed – or wintered – on the Côte d'Azur in today's "off season". Back then, summer in the South of France was considered too hot. It was fashionable and healthy for the entire family, including staff, to spend winter on the French Riviera.
As John Baxter explains in "French Riviera and Its Artists", it was as early as the 1700's that the South of France became a health resort for the upper classes where historian Paul Gonnet observed that Nice supported, "a colony of pale and listless English women and listless sons of nobility near death".
In 1873 Tobias Smollet, author of "Travels Through France and Italy" wrote about the healing fresh air of Nice. "Ever since my arrival at Nice, I have breathed more freely than I had done for some years," he wrote, adding how the father of his housekeeper, a dancer with asthma, could not live anywhere in France, Spain or Italy except for Nice as it was so "agreeable to his lungs".
Encouraged by doctors, it started a trend for those in need of improved health, but, as Anthony Peregrine wrote in The Telegraph: "Simultaneously, though, folk were showing up on the Riviera even though they were fit, merely because it was a pleasant place to be during the winter." Thus, the Côte d'Azur as a winter holiday resort was born.
"Lord Henry Brougham started the fashioning of Cannes for the fashionable in the 1830s," wrote Peregrine, and in 1882 Queen Victoria started holidaying here, making regular visits until her final trip in 1899. "The presence of the most famous woman in the world, both a queen and an empress, was also cherished as the finest possible PR for the region," wrote Peregine, which is why there is a statue of the queen in the Cimiez neighbourhood near the Excelsior Regina Palace where she used to stay.
These days the Côte d'Azur's winter events calendar is full and makes the most of the mild, sunny days. Bustling, illuminated Christmas markets with fair rides, decorations, handmade gifts and delicacies are held in most towns and villages, including Grasse, Cannes, Menton and Nice. There is even a "Christmas dip" in Cagnes-sur-Mer (known as the "Bain de Noël) where the brave take a swim in the 15-degree sea water.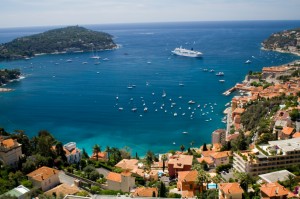 The Nice Carnival in February celebrates Mardi Gras with "corsos" (floats) that are covered in Riviera flowers (mimosas, daisies, carnations and roses). Menton – which is said to be the warmest winter destination on the Côte d'Azur – on the Italian border holds an annual Fête du Citron, and the Mimosa Festival in Mandelieu-La Napoule hosts parades carrying 12 tonnes of Mimosas to celebrate this native Australian flower that has flourished so well on the Riviera.
For golfers the Riviera at this time of year offers the perfect climate for indulging in a few rounds of golf, and mountain bikers, cyclists, hikers and horse riders can be endlessly entertained in the Esterel Mountain range. If that isn't enough then many combine a morning of skiing followed by an afternoon on the beach.
Sea-front lunches, locally-inspired meals, fresh produce markets and daily discoveries of hidden bays, craggy coastlines and charming coastal villages. This is holidaying on the Côte d'Azur no matter what the season. But in winter, exploring the Côte d'Azur and surrounding countryside means an open road with no holiday traffic and, if Tobias Smollet's recommendation is anything to go by, it's also a route to better health.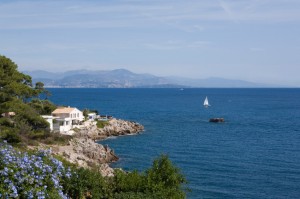 To search for property on the Côte d'Azur, visit www.home-hunts.com, but to speak to a consultant directly about your criteria and the best locations to buy property on the French Riviera, call +33 (0)970 44 66 43