The best-kept secret on the Cote d'Azur
A village loved by artists including Picasso and stars from Roger Moore to Rod Stewart is highlighted as a property hotspot in The Telegraph
The medieval hilltop village of Saint Paul de Vence has been described as "the best-kept secret of the Côte d'Azur" in a recent article in The Telegraph. At Home Hunts, this charming hilltop village, with its cobblestone streets and flowered gardens, grows in popularity with clients year after year.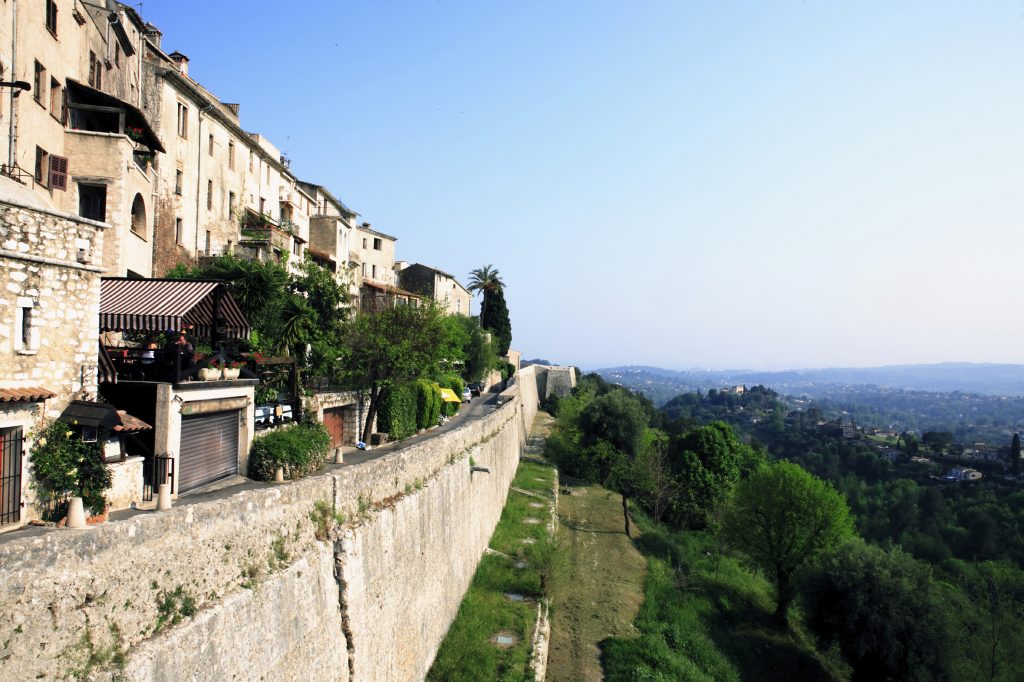 Its easy access to Nice airport, just a twenty-minute drive away, bustling cafes and Provencal yet glamorous attracts buyers looking for second home and relocation properties on the Côte d'Azur.
St Paul de Vence became a refuge for some of the world's most famous painters, such as Matisse, Picasso and Chagall, who stayed at the renowned Colombe d'Or in return for their works of art.
It was after World War Two that Picasso started to visit this convivial inn regularly, having forged a friendship with owner Paul Roux. It wasn't until the fifties, however, when he finally offered his artwork to display on its now-legendary walls.
Over the years the Colombe d'Or – renowned for its good food and drink, and art de vivre – has been enjoyed by local residents such as actors Yves Montand, Simone Signoret and Roger Moore, and musicians Bill Wyman and Rod Stewart.
At Home Hunts, farmhouses and character properties are among clients' most sought-after properties, along with beautifully renovated villas. At the top of the market in terms of budget, Home Hunts says that €2 million is a typical spend on a four- or five-bedroom home with a pool.
"Buyers should expect to pay more for a property in Les Hauts de Saint Paul, an exclusive and secure domain which is where stars, such as Roger Moore, like to live," Tim told The Telegraph, adding that properties here can command a €30 million price tag.
"St Paul is very popular with British second-home owners, but also a lot of Dutch, Belgian, Scandinavian and German owners," Tim explained. "Your budget will go a bit further in nearby Vence, Tourrettes-sur-Loup, La Gaude and Cagnes-sur-Mer."
Offering a laid-back way of life in a buzzing location, St Paul de Vence is close enough to some of the most popular places on the Riviera, so anyone living here or on holiday here can easily step up a gear if required. Cannes – with its International Film Festival and golden beaches – is just 45 minutes south west, and the Italian border is around the same distance in a north easterly direction.
"Saint Paul de Vence is a lovely location for families looking to relocate, or as holiday home rental due to its relaxed ambiance and charm," says Tim. "Nearby village La Colle sur Loup also has a famous jazz festival and Vence is home to a well-known music festival each year. You can also eat out at Alain Llorca's Michelin-starred restaurant here, which has just the most beautiful views over St Paul de Vence itself."
If you're interested in property on the Cote d'Azur, the Home Hunts team are ready to help. If you would like to speak to one of the team to discuss your needs or just to have a chat about the market, you can call us on +33 970 44 66 43 or send us a mail to info@home-hunts.com.
If you just want to browse through thousands of beautiful homes, visit our website at www.home-hunts.com , read our latest news or follow us on Facebook or Instagram.