Tired of the usual Paris street walks and sight-seeing in Cannes? Discover these 5 places that are on the off-the-beaten-path for a unique and unforgettable experience in France this autumn!
Where everyone goes, the curious folks follow. But if you are one of the few who chooses to visit destinations that are not on everyone's map, then we recommend you to read on and get to know 5 places in France that are so beautiful and authentic, you would be glad to know that not everyone has discovered each one of them…until they appear soon on the radar (so better keep this a secret between us)!
From the south west to the east of France, come explore these cities and towns with us and see the best estates, chateaus, villas and properties along the way!
Albi – An Authentic Experience in a Well-Preserved Medieval City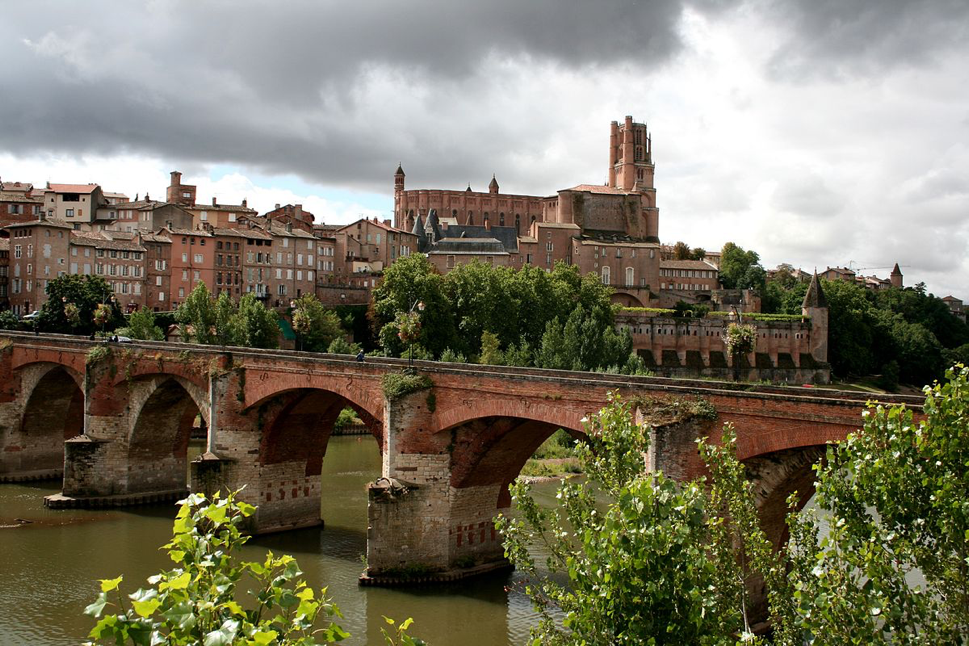 View of Albi with St. Cecilia Cathedral. Photo Courtesy of Commons Wikimedia, Contact: Marion Schneider & Christoph Aistleitner
If you are wondering why this city is always referred to as the jewel of the Midi-Pyrenes region, then it's time to find out for yourself and visit Albi this autumn and see what the hype is all about. One of the sights to visit in Albi is the medieval St. Cecilia Cathedral situated in the middle of a remarkable and well preserved medieval center. As you step inside and enter its grand hallway, you will see that it is one of the finest late gothic buildings in France which comes with large murals of the last judgement adorning the whole western wall.
The Toulouse Lautrec Museum is not to be missed to visit, which is located inside the fortified Bishop's castle. The museum has a massive curation of works by Henri de Toulouse-Lautrec, the great post-impressionist iconographer of Parisian life in the late 19th century.
For an excellent sejour in Albi, we recommend staying at Alchimy situated in the center where you can choose different packages that include some golf, spa and gastronomic offerings that would surely make you feel like kings and queens ruling in the medieval era. For a taste of some authentic southwest cuisine, try Bruit en Cuisine and get to have your own special view of St. Cecilia Cathedral  while dining to your heart's desire!
See some beautiful castles and estates in and around Albi and Castres
Annecy – An Alpine Town Full of Wonders and Charm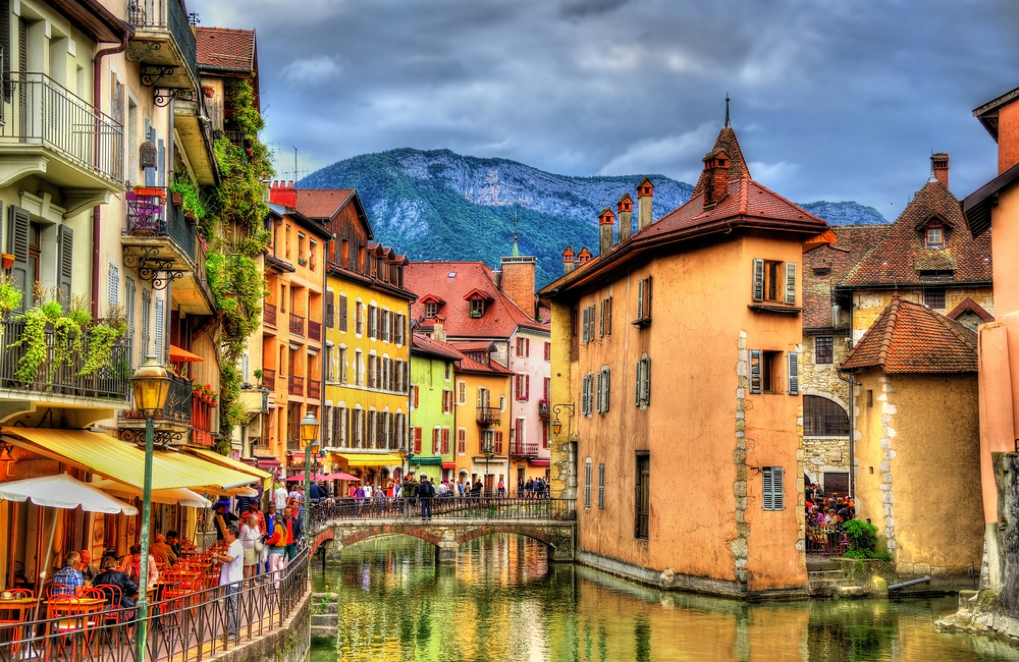 Well-known for its Vieille Ville (old town), with cobblestone streets, winding canals and pastel-colored houses, Annecy is a secret treasure that a lot of people who have visited, hesitate to share. We don't blame them as this beautiful small town can be easily occupied by hordes of tourists and bus tours once everyone gets to know it through photos and articles that we see and read on travel sites and blogs which have been speaking about Annecy recently and coming to visit it when in France.
The medieval Château d'Annecy is one of the highlights of the town, which overlooks the whole area. It was once home to the Counts of Geneva and it houses a museum with regional artifacts and a natural history exhibit. Pamper yourself to a special experience by checking in at one of the rooms of Le Clos des Sens and booking lunch or dinner at their 2-star Michelin restaurant! Chef Laurent Petit transports your senses to a different level with his excellent dishes, with his latest 10-course autumn menu garnering positive reviews from critics and chefs all around the world.
Discover the best chalets and villas in and around Annecy
Perpignan – A City Slowly Rising to the Top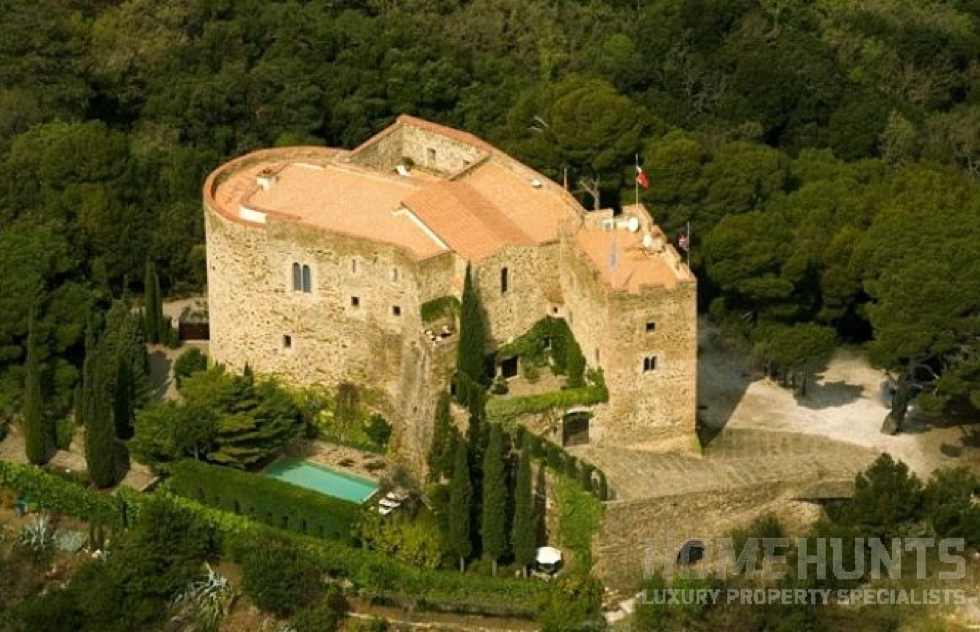 Perpignan boasts of chateaux and beautiful estates between mountain and sea like this 11th Century Castle/ Fort priced at 3,200,000 Euros
There is a very interesting story told about Perpignan being the "center of the Universe", and this came from renowned abstract artist and painter Salvador Dali who apparently experienced a vision of cosmogonic ecstasy while he was there in 1963!
It might not be exactly the center of the Universe scientifically speaking but it surely is starting to grow as a buzzing metropolis in this part of France. Perpignan is slowly gaining recognition as a destination that is ideally situated between mountains and sea, France and Spain and is tempting everyone to check it out and see what the city has on offer.
A visit to the Palace of the Kings of Majorca is highly recommended upon arriving the city to get to have a stunning view of the whole city from its gardens.  To get to know more about the history of the Perpignan, from being part of the Catalan region to its present state, visit the Castillet, a 14th-century gateway tower housing the Casa Pairal museum of local history and culture. Book a table at La Galinette and you will not be disappointed with an unforgettable dinner concocted by Michelin-starred Chef Christophe Comes!
Developments in train travel continue to be the hot topic as soon, there will be faster TGV trains that will serve the area in and around of Perpignan, making travel easier and train connections with Spain much more efficiently
A showcase of some of the best properties in Perpignan
Avignon – Historic Town of Popes and French Heritage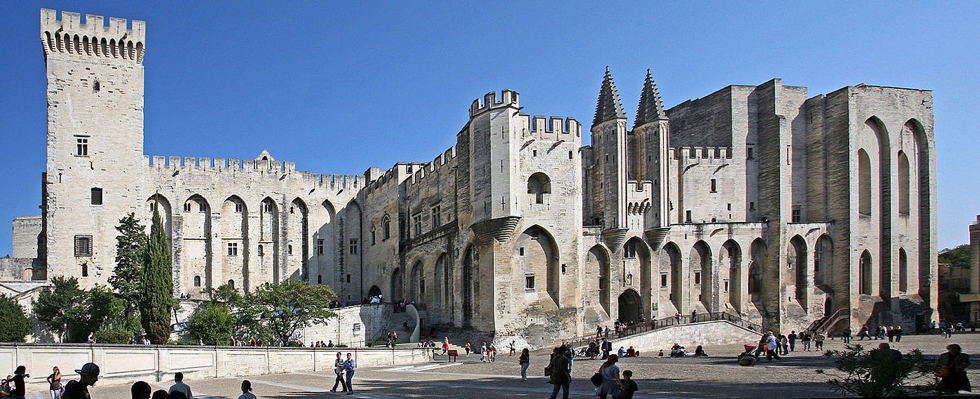 The majestic Palais des Papes by Jean-Marc Rosier Courtesy of Commons Wikimedia.
As pilgrims and tour groups flock to Montmartre and Notre Dame in Paris, Avignon can be that ideal place to visit for both religious fans and heritage aficionados alike with its history of popes and large collection of religious objects in various historical sites,
During the Avignon Papacy, seven successive popes resided in Avignon between 1309 and 1377. The control of the popes continued until 1791 until Avignon became a part of France during the French Revolution. It is now a burgeoning capital of the Vaucluse department and one of the few cities in France where you can still see preserved ramparts and historic walls protecting the city!
The Palais des Papes is a must to visit as well as various historical and religious sights scattered in and around the city which houses an extremely large number of religious items totaling to 459! A real interesting trip back to history if you can visit and count each one of them and discover the story and essential historic information behind them.
See some amazing castles and domaines in and around Avignon
Biarritz – Ocean Chic and All-Around Classy Ville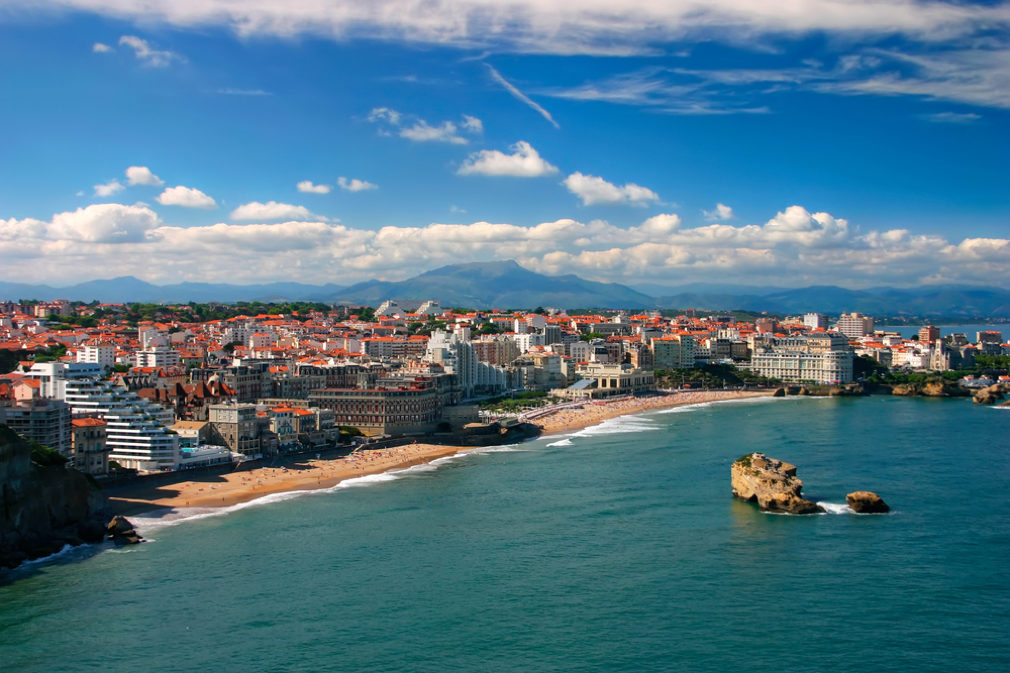 From the construction of the famous Hôtel du Palais (originally called Villa Eugénie) in 1855 for Empress Eugénie, Biarritz continues to reign in its secret spot as one of the jewels of the Côte Basque that is not only the perfect location for a royal summer house but an ideal place to discover for a couple of days or a week until you get to fall in love and think of living in one of the penthouse properties on the coast!
Biarritz has always been chic and fashionable since the time of Napoleon and it continues to do so with the thriving beat of modern bars and restaurants lining up its streets and port. Unlike other big cities like Bordeaux and Paris, Biarritz is distinctly unique in a way that it moves and breathes like a true metropolis, while at the same time, rocks in rhythm with the cool vibes of the surfing lifestyle that lures a lot of surfing fans from all over the world.
Don't forget to visit Les Rosiers once you are in Biarritz and get to feel what it's really like to be on top of the world with the magical gastronomic creations of Chefs Stéphane and Andrée Rosier!
Discover some waterfront properties and villas in and around Biarritz
Have you been to one of these cities and towns in France? Share us your tips and recommendations in each destination on our Official Facebook Page ,we would love to hear them!
RELATED: Vineyards and Chateaux: Some of the Best Properties in South West France
To look for more properties in the South West of France and in the Alps, check out Home Hunts' properties for sale at www.home-hunts.com
To speak to a consultant about your specific needs and to find out more about the properties featured in this article, call +33 (0)970 44 66 43