The north part of the Gard near the Cévennes mountains is home to hidden waterfalls, magical rock formations and delightful French villages – here Home Hunts reveals some of the most desirable places to buy property in this spectacular area…
On the south-east side of the Massif Central, the Cévennes mountains span across departments Ardèche, Gard, Hérault and Lozère. Mont Aigoual is its highest mountain which peaks at 1,567m. At the foot of the Cévennes in Gard, from Sauve to Barjac and south to Uzès, this little-known area is becoming more recognised with international buyers for its natural beauty, authenticity and charm.
From Roman remains to hidden waterfalls, clear-blue rock pools, ski resorts and beautiful caves, this beguiling area suits both holiday home buyers and families looking for a permanent move to France. A wide variety of appealing property styles are available, from medieval village houses to grand Tuscan-style homes.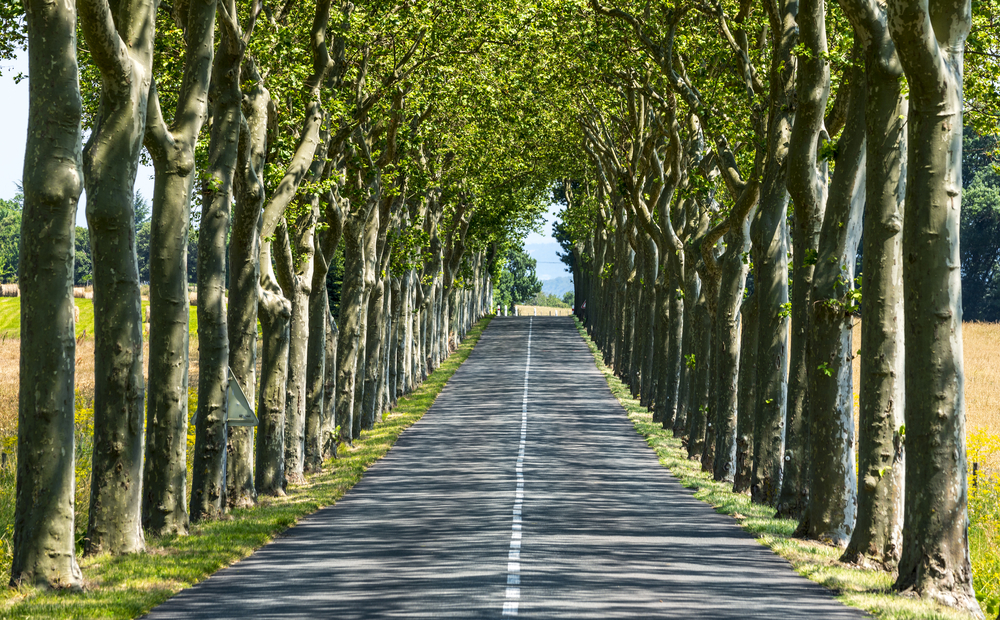 "The Gard was traditionally a rich region with silk farms everywhere, and there are still lots of beautiful buildings and converted old spinneries that remind us of very wealthy times," says Nadja Scheltema, a Home Hunts' consultant in the Gard area."These properties are very much wanted by investors, as often they still have opportunities to renovate, but buyers have to be prepared for their size: often more than 500m2of liveable space, and at times up to 1,000 m2."
Many of the villages in the region have a castle. Some were deserted during wars, and are now in ruins attract many visitors, such as Chateau d'Allègre in Allègre Les Fumades, which is also known for its spa. Natural beauty, stunning dramatic mountainscapes and wild rivers are also big attractions in the area.
"Places with waterfalls which are popular with tourists include are Les Concluses near Lussan; Les Aiguières at Mont Bouquet and Les Cascades du Sautadetin La Roque sur Cèze," says Nadja. "Cave exploring is another option as they are to be found everywhere, often with old drawings and signs of ancient living. The latest developed one, which also holds fantastic concerts and fashion shows, is Grotte de la Salamandre in Mejannes Le Clap."
As the Cévenole capital, Alès, which is 40km from Nîmes, provides an excellent base from which to explore the Cévennes. With a busy city centre, it provides residents of popular surrounding villages, such as Vézénobres, Anduze and Saint Jean du Gard, with amenities, facilities, restaurants and shops, so residents do not have to travel into the busy city of Nîmes.
Saint Jean du Gard
Saint Jean du Gard is also known as the "Pearl of the Cévennes" and is about 15km away from Alès. It has a weekly market and is home to Maison Rouge, an old silk mill turned museum. Every year from April to October a steam train runs from Saint Jean du Gard to Anduze. Positioned at the edge of the Cévennes National Park, this pretty village with hotels, cafes and shops, is good location for those who want to spend lots of time outdoors in the Cévennes.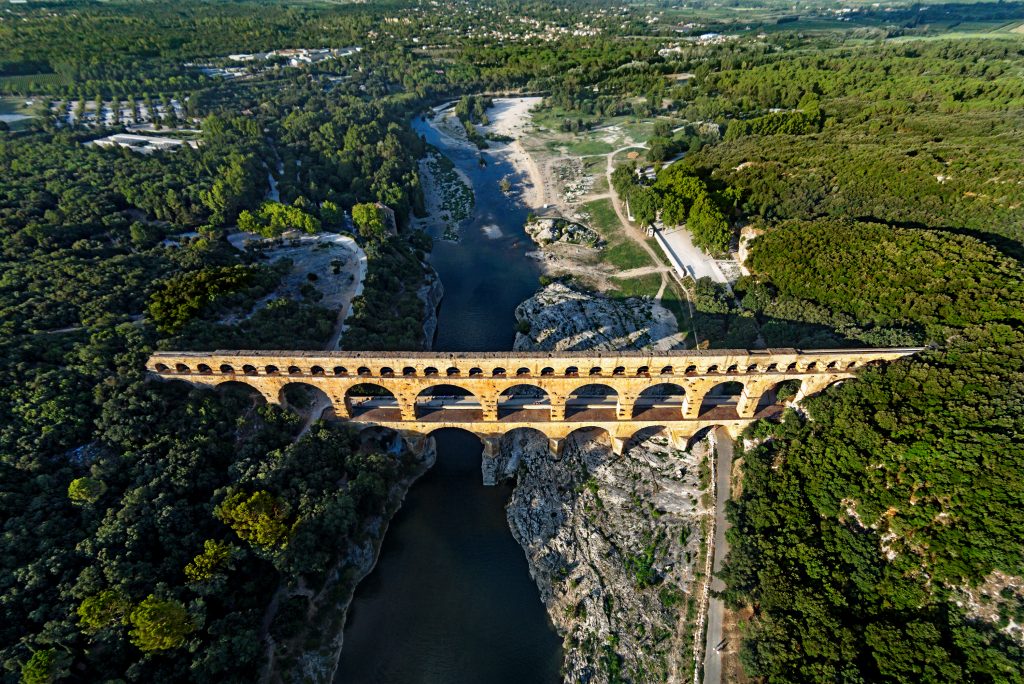 Anduze
Anduze is famous for its bamboo at La Bambouseraie(where there are over one thousand varieties), which is popular with tourists. "There are lots of little restaurants in a beautiful setting where people from all over the world come to go hiking and exploring."
Positioned on the Gardon river with Peyremale rock and St-Julien mountain behind, this is a picturesque village brimming with Roman history that is becoming more and more popular with international buyers.
Vézénobres
A medieval village known for its many varieties of figs, cobblestone streets and beautiful buildings, Vézénobres is the location of choice for many international artists.
"Vézénobres is surrounded by vineyards and not far from Alès," says Nadja. "This whole region was popular with Archbishops, who had their own châteaux and such, having spread out from Avignon."
Vézénobres is a charming place and while it is pretty it is also not as touristy as some of the other locations – somewhere people live rather than just visit. With a restaurant, café and some shops, it's a peaceful pocket of the Cévennes offering lovely views from its perched position.
Barjac
Just 20km from the Grotte de la Salamandre, Barjac is a charming medieval village originally known for its antiques markets. "People flooded to Barjac from all over the world to buy cheaply and export to make a profit," explains Nadja. "Prices have since risen, but treasures can still be found at the Easter antiques market that spans over the whole weekend, which is popular with both the French locals, traders and tourists.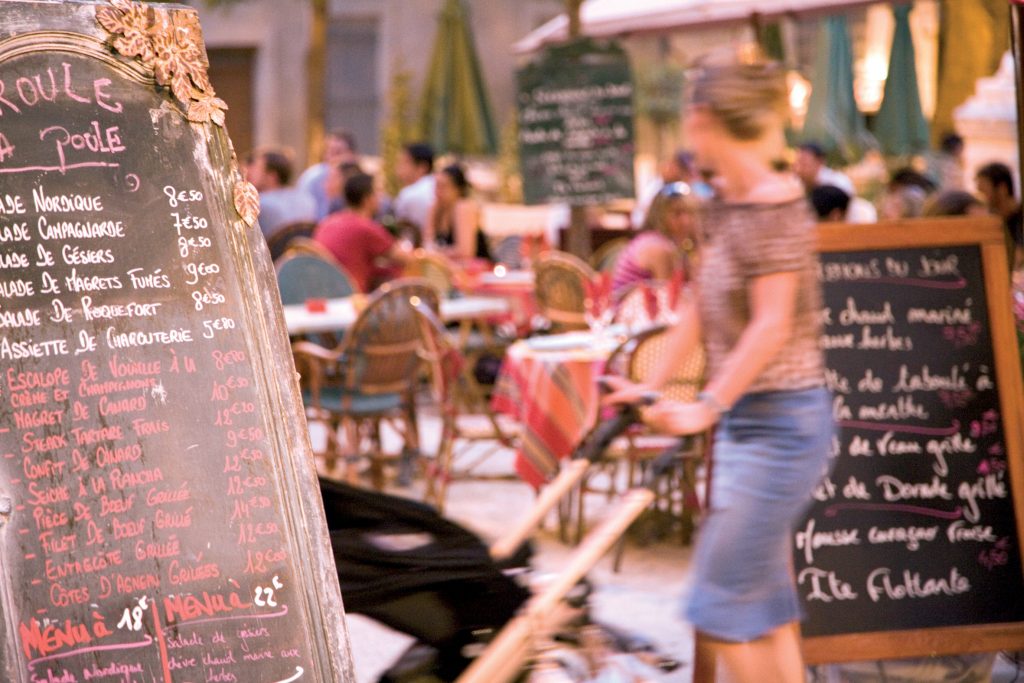 Uzès
For several years now, the medieval town of Uzès has been one of the locations Home Hunts has been recommending to clients as its value has been increasing over time. It is a movement that is starting to happen across other towns and villages in this part of the Cévennes as interest increases from international buyers.
"The whole region around Uzès is known for its Roman history, and archaeological sites are being discovered all the time, with Caesar's Camp at Laudun d'Ardoise being one of the largest at 18 hectares," says Nadja. "And, of course, the start of the Roman aqueduct from Uzès to Nimes, running over the Pont du Gard at the Gardon river."
Sauve
Sauve is part of the Vigan, which is renowned for its glorious countryside at the foot of the Cévennes.
"It is a small medieval town with lots of history, from which it only takes an hour to drive to Monpellier's coast and half-an-hour to Nîmes," says Nadja.
The whole north side of the Gard attracts many artists and musicians, mostly classical, who are looking for privacy and inspiring countryside.
"Roger Katan, a famous architect lives here, as does US artist Robert Crumb and several others," Nadja adds. "There is also a yearly festival 'Made in Sauve', with street music, art and dance."
The "Mer des Rochers" is one of the most popular sights in the area. Sitting behind the village, a rocky trail leads to an almost-magical discovery of a splendid sea of rocks.
Alès
A city that has often been underestimated, as it used to be an old mining town with lots of unemployment, Alès is now up and coming as the second largest city next to Nimes. It has some of the best restaurants in the whole region, excellent vineyards, festivals anbd all amenities, including a cinema. A new shopping centre is also planned to open in Alès soon.
As Alès develops it could become a good location for future investment, in the same way that Arles's property market has improved and increased in value over the last few years.
Home Hunts are buyer's agents, we are here to help you to find your dream properties in the gard and throughout France. If you would like to speak to one of the team to discuss your needs or just to have a chat about the market, you can call us on +33 970 44 66 43 or send us a mail to info@home-hunts.com. If you just want to browse through thousands of beautiful French homes, visit our website at www.home-hunts.com  keep up to date with our latest news at www.home-hunts.net or follow us on Facebook or Instagram.