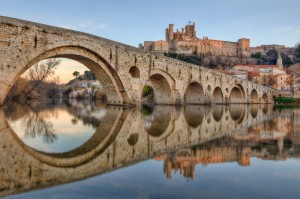 During the summer it seems as though everywhere in France, from the smallest village to the most sprawling city, has something to celebrate. Locals, holiday makers and first-time visitors all flock to revel in the fetes, al fresco entertainment and the particular magical nightly ambiance that is so uniquely French. As the sunflowers start to lose their smile and the intense sun burns lower in the sky onto ripened tomatoes, you would be forgiven for thinking that the festivities are over.
But, in Languedoc-Roussillon, the party continues as its famous summer férias blend into autumnal adventures that spice up autumn and make la rentrée, and the end of the summer, seem like a good idea after all.
From 14 to 18 to August Béziers hosts the Feria de Béziers, which usually attracts more than one million people and is arguably the biggest event of the year in Languedoc. As is customary in the south, passion for the corrida is part of Béziers' history and people come dressed in red and white ready to revere the matadors, dance flamenco and party until dawn.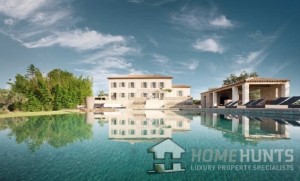 With the streets so lively, some prefer to stay outside of the city itself. For families wishing to be well-located for Béziers' most-loved event each year, yet still enjoy the tranquillity of the surrounding areas, this truly spectacular six-bedroom property, just five minutes from the highway, is an irresistible choice. With an exceptionally-beautiful infinity pool and a newly-renovated neutral modern interior, this is the perfect place to recover after a party. The property is priced at €2,835,000.
Carcassonne's féria runs from 30 August to 2 September and the focus is on music and dancing – including salsa, flamenco, Occitan music, bandas and even marching brass bands. The event sees the André Chénier square become home to the campo de féria with free concerts and food served up all night.
With around three million people visiting Carcassonne each year and a calendar full of events all summer, including the highly popular Festival de Carcassonne, this city's property is always in demand.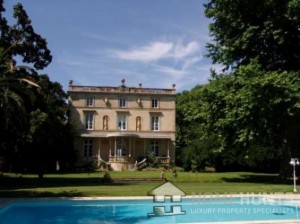 For those planning on entertaining all summer and enjoying the féria and festivities with friends and family, this grand 14-bedroomed Florentine-style château offers awe-inspiring views and accommodation. As it offers two separate apartments it is also a good potential investment opportunity. It includes many outbuildings, including a barn and gothic-style chapel, and at €1,995,000 is very competitively priced.
In Nîmes the Féria des Vendages is held from 12 to 15 September. This four-day event is filled with bullfights – which are held in Les Arènes, Nîmes' Roman amphitheatre – as well as parades, open-air concerts and a vast amount of sangria.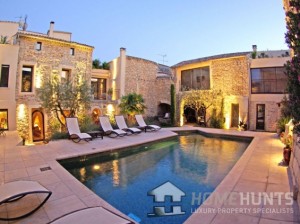 Just ten-minutes from Nîmes, and with a recent price reduction to €1,600,000, this luxurious five-bedroom property falls into the dream house category. With original walls surrounding its swimming pool and romantic garden, the property is divided into three main areas: the house, the right wing (which has a piano bar and billiard showroom) and the left wing (which includes a steam room, Jacuzzi and hammam) – all of which have been renovated to a very high standard.
Truly embracing autumn and whipping up a big send-off to summer, the Féria d'Automne, which is held in Palavas-les-Flots, runs from 20 t0 22 September. From the Friday night until Sunday evening, the streets are filled with the corrida, flamenco and the town is transformed into one enormous festival.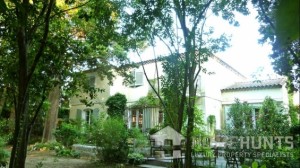 Not far from Montpellier's town centre in Les Arceaux lies this four-bedroomed bastide property in the heart of its own wooded grounds. Its excellent location means that Montpellier's events as well as Palavas' are easy to access. It also offers an independent two-roomed apartment and has an asking price of €1,800,000.
To find out more about these properties or others in Languedoc, visit www.home-hunts.com or contact Home Hunts' French office directly on +33 (0)970 44 66 43.