Live in Occitanie – Off-Grid!
Have you ever wanted to escape the rat-race and live a simple life in the countryside?
One of the big trends we have seen this year in particular is from clients who are looking for rural properties across France. We have specifically noticed clients who live in cities and built up areas who have asked us to find them a property with lots of space, large gardens, pool and a rural location.
But how about going one step further? How about finding a perfect rural idyll which is totally self-sufficient with its own electricity and water supply etc? A bolthole where you can live off-grid, breathe clean air and be at one with nature. Hold on, we may have found that dream home.…..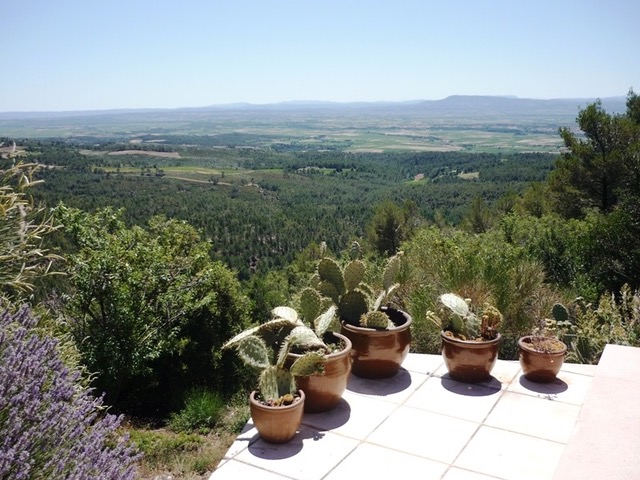 This really is a unique opportunity to live in the Minervois National Park in Languedoc Roussillon (or Occitanie as the region is now known), perched on the rocky hillside looking across miles and miles of the Aude countryside with a superb view of the Pyrenees mountains beyond.
This 18th century stone built residence was totally rebuilt by an architect several years ago, and whilst it has kept lots of its charm and character, it's also been brought up to 21st century standards. With an asking price of 636,000 Euros, this is a very tempting proposition!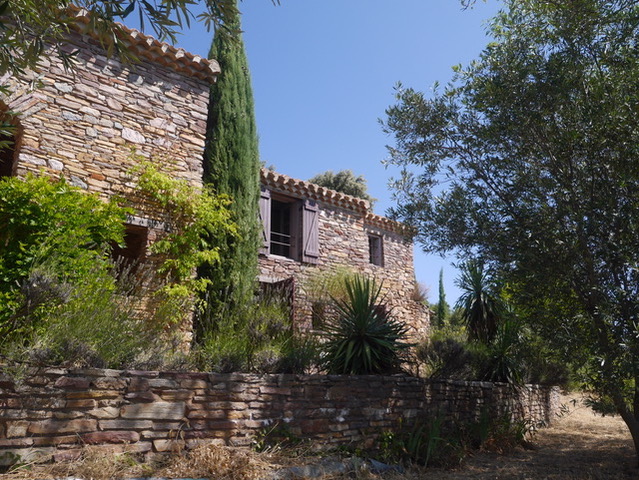 The property is practically self-sufficient -Solar powered energy provides all the electricity for water heating and lighting etc (there is a back up generator if ever required – never used). There is an open fireplace and a wood burning stove in the main living room which heats the house, as well as a liquid gas supplementary heating system. Rain water is collected from the roof and stored in a huge reservoir under the terrace, there is also a well for back up and garden watering.
You just need to arrive with your suitcase, a few chickens and some seeds to start your vegetable garden, you wouldn't need to leave very often. Rustic living at its best, welcome to the good life!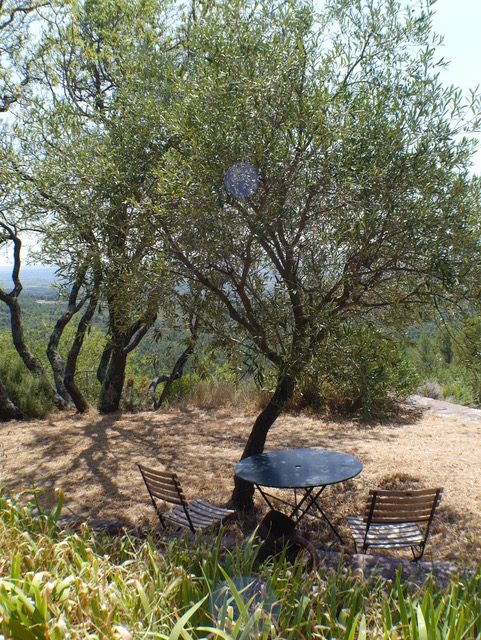 When the time comes that you do need to head out for provisions, the property is totally peaceful and remote but you are not cut off from civilisation. The nearest village is a 15-20 minute drive, where you can find cafés, restaurants, post office, boulangerie, petrol stations and so on. If you drive another 5/10 minutes you can get to large supermarkets, markets etc
If your lifelong ambition has been to learn the drums or trumpet or if you want to throw wild parties until 5AM, this is the place to do it! Your nearest neighbour is about 10 minutes away so you're not likely to get asked to 'keep it down a bit', this is somewhere to really go wild in every sense of the word.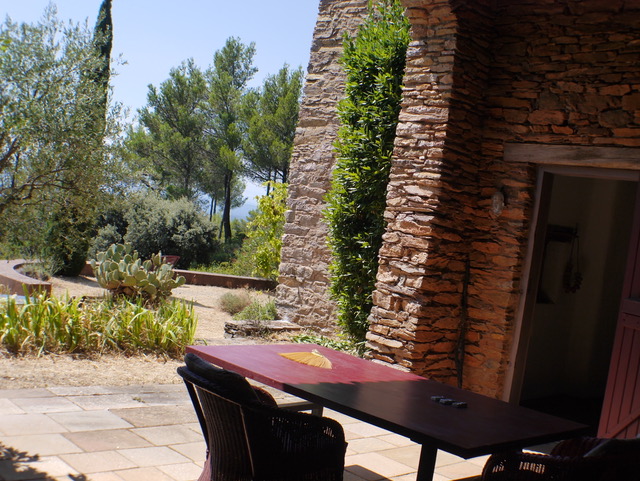 The property was totally rebuilt and renovated over many years by a German architect who had found it as a ruin. The current owners use the property as a holiday home for part of the year and leave it locked up, safe and secure for 8-9 months each year. Whether you are looking for an occasional bolt hole away from the madding crowd or a permanent hideaway, this offers either option.
The location is very special and the wild grounds contain a beautiful pool which takes advantage of those amazing views. There are a couple of large shaded terraces, a private driveway and parking for several cars.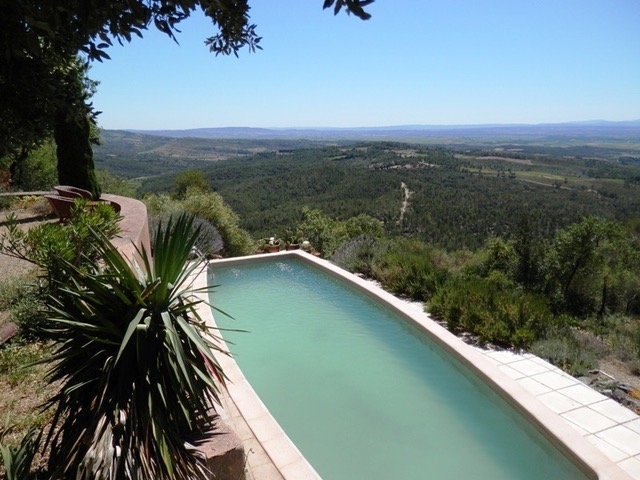 The rustic living space is well laid out, open plan and welcoming. The living area is warmed by the solid stone handcrafted wood burning stove and open fireplace positioned below the majestic stone staircase leading to the first floor. Well water is stored in a 24,000 litre reservoir and supplies the house and pool, rainwater is used to water the garden.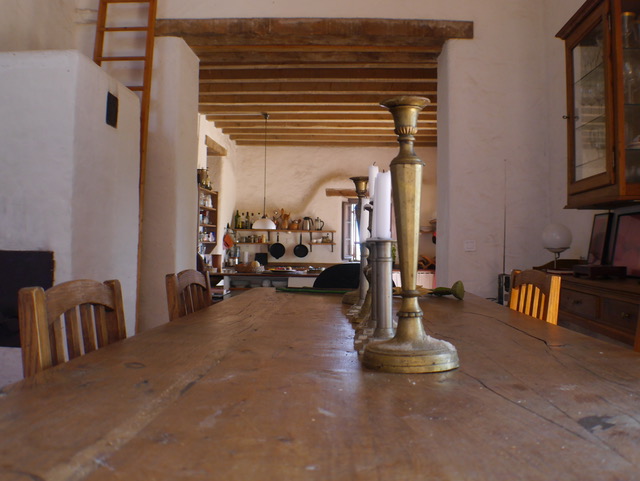 The spacious salon, with its vaulted ceiling and excellent acoustics, gives an overall feeling of tranquility, space and light. It can be light and airy in the summer and can also feel very cosy in winter.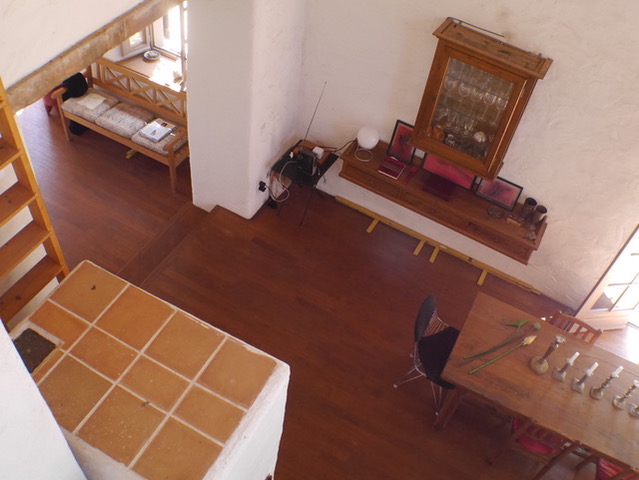 The ground floor living space includes a fully equipped kitchen including gas oven & hob, living room with dining area, wood burning stove and open fireplace. Bedroom with en suite shower room. Boiler room, larder and store room. There is a corridor leading to a cosy covered terrace with attractive arch – perfect for 'al fresco' dining. Wood store. Garden equipment store.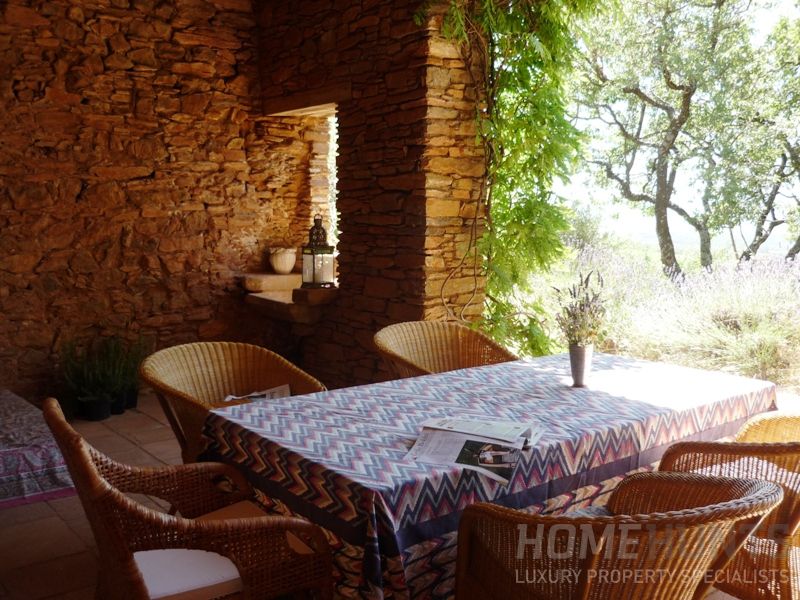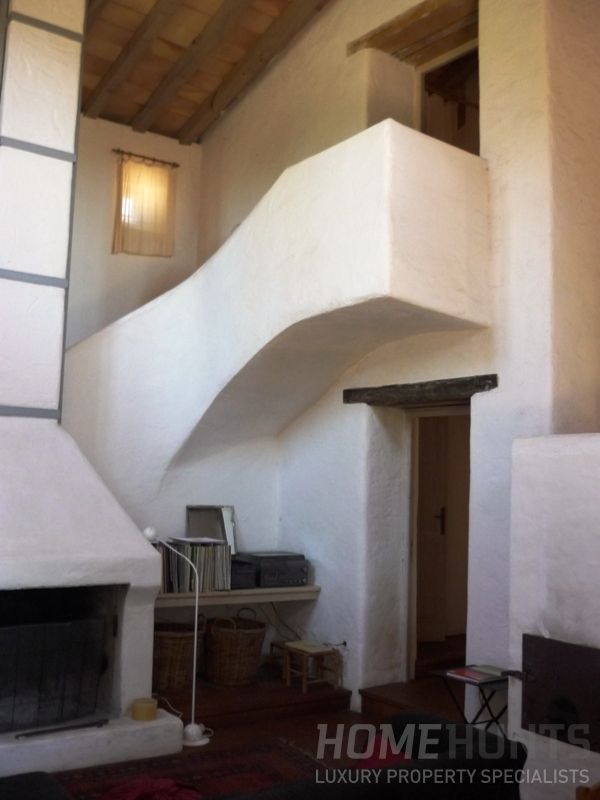 First floor: A stone staircase leads up the landing and there are wooden floors throughout. Two double bedrooms with wonderful views of the surrounding countryside, dressing room/walk-in wardrobe, fully fitted bathroom with shower and WC.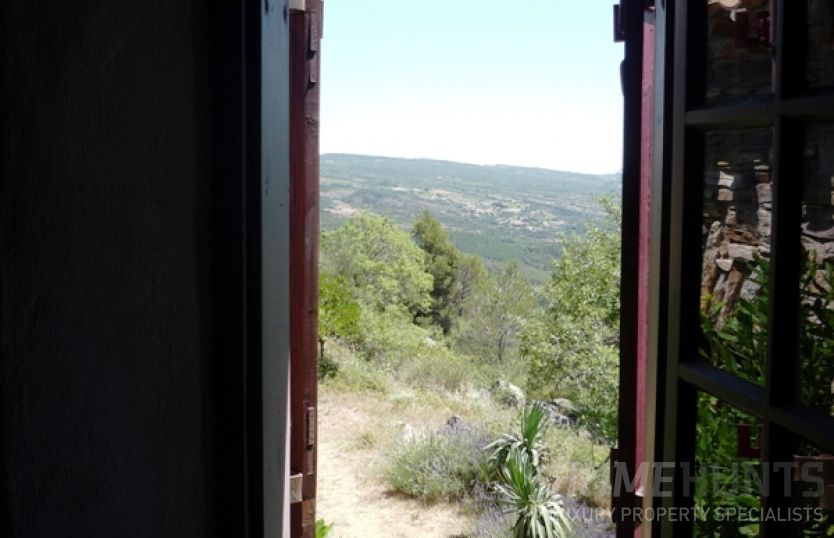 Outside: The property stands in more than 1.5 acres of land (6,500m2) with lots of mediterranean shrubs and trees, several terraces (including a second shaded terrace) and a lovely pool 10m x 3.5m which takes in those wonderful views. Parking space for several cars. Private drive. Septic tank drainage.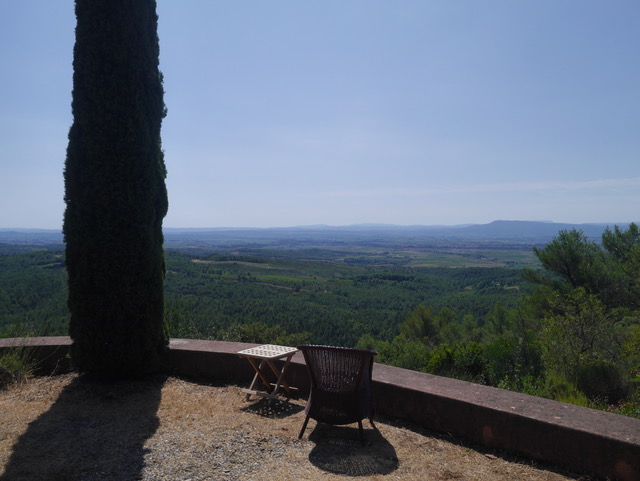 If you are seeking a Mediterranean hideaway far from the madding crowd, complete with pool, internet connection and simple modern comforts, you have found it. There is potential to improve the living space if you wish, but it offers real rustic charm as is, it totally depends on your taste and what you want from your French property.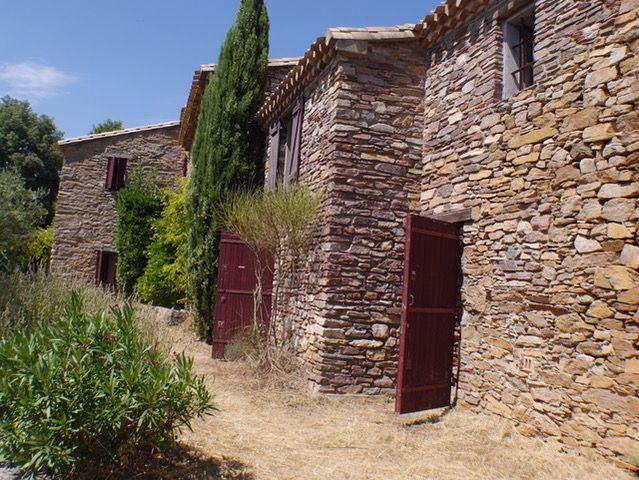 For more details and photos of this unique home, click here to view it on our website or send us a mail to info@home-hunts.com and we will happily answer any questions you like. If you would like a virtual visit, this is also an option, just ask.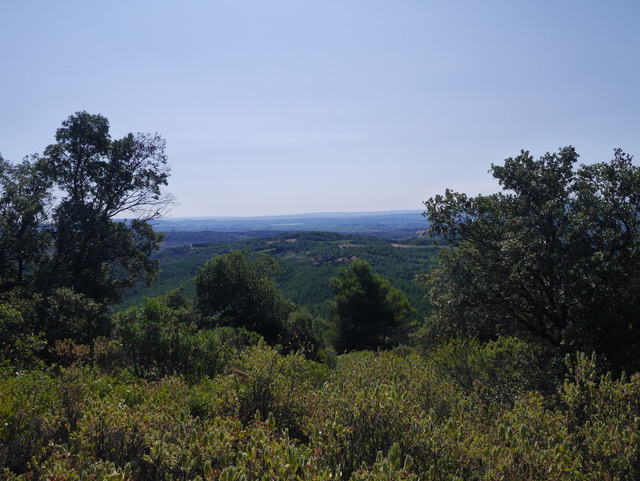 If you would like to search for your dream property in France, send us a mail, visit our website or call us on +33 970 44 66 43, we would be delighted to help.