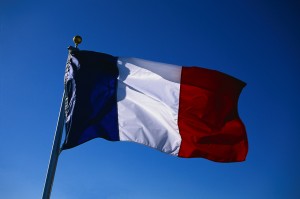 With low interest rates, a vastly improved capital gains tax threshold and the largest growth in GDP since 2011, France is now, more than ever, one of the most popular destinations in the world for property investment. It is also no longer considered to be in recession, following recent news that the economy has expanded, and, with Germany, has reportedly enabled the entire Eurozone to return to growth.
According to INSEE, France's GDP (gross domestic product) rose by 0.5% in the second quarter of 2013, which is the largest increase since the beginning of 2011. Part of this rise is due to an increase in industrial production, particularly in the automotive and aircraft industries.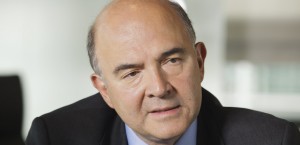 Recently French Finance Minister Pierre Moscovici told newspaper Nice Matin that the "French economy is out of recession and is recovering to be more sustainable, stronger and able to create more jobs". He also said he believes that 2014 will be the first full year of growth for three years.
This is further good news for France's property market, following the improvement of the capital gains tax threshold on second homes that is due to start on 1 September 2013. Bernard Cazeneuve, the French Budget Minister, recently unveiled the government's full plans to reform capital gains tax in France, meaning that vendors will be granted total exemption from income tax on real estate capital gains after 22 years, instead of the existing 30-year threshold. As well as this, in an effort to boost the property market immediately, he also announced a 25% reduction in CGT to those who sell their properties over the coming 12 months (from September 1st 2013).

"France's improved performance and the change in capital gains tax are fantastic for French property buyers and we have seen an immediate impact on the housing market," said Tim Swannie, Director of Home Hunts.
"Enquiries, offers and sales are at the highest level they have been for the past five years. When you combine this with interesting exchange rates as well as the all-time low interest rates with the French banks, it is not surprising that international enquiries are flooding in."
France's low interest rates, which the European Central Bank continues to encourage, have been keeping buyers interested throughout 2013. As many banks are passing on substantial decreases in their mortgage rates, it is possible to find fixed rates as low as 3.20% over a period of 15 years.
"Of course such rates depend on the net worth and income of the borrower and the potential long-term risk to the bank, but, as our focus is on the prime market, we have been successful in partnering clients with mortgage deals that offer extremely low interest rates," said Tim.
"As our clients represent a low risk to the bank we are able to connect investors with some of the best deals we have seen in years," he added. "Whether a client is looking for a primary residence, a holiday home, an investment property or a corporate expansion, we can help buyers identify the right bank and the best deal."
To view properties in Home Hunt's portfolio, visit www.home-hunts.com. To find out more about the capital gains tax changes and low interest rates offered to buyers in France, contact the French office directly, on: +33 (0)970 44 66 43