Demand rockets for homes by the sea in France
Demand rockets for homes by the sea in France
Demand for coastal properties in France has soared over the last two years and it shows no sign of stopping. According to the Fédération Nationale de l'Immobilier(FNAIM), between April 2018 and March 2020 – the 24 months preceding the pandemic – prices in coastal resorts increased by 6.9% (compared with 7.5% in the country generally).
However, in the 24 months following (May 2020 to April 2022), FNAIM found that prices had risen by 24.2% (compared with 14.6% in the rest of the country).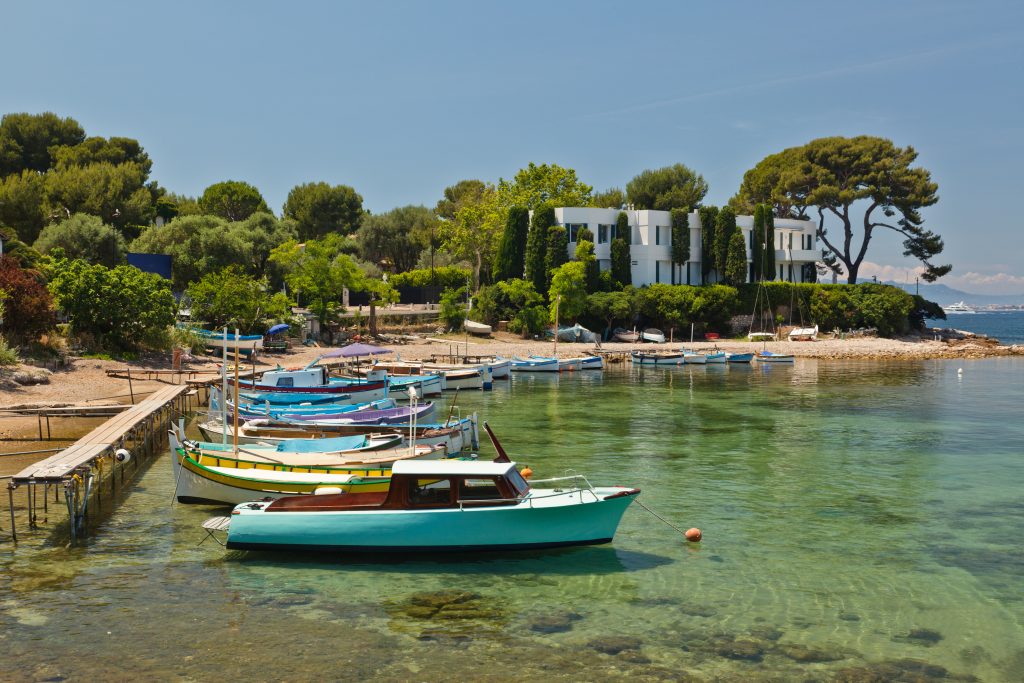 The two regions that have seen the highest growth in prices are Provence-Alpes-Côte d'Azur and Nouvelle Aquitaine, which have an average price of €5,429 per metres squared and €5,307 per metres squared respectively.
"The French are looking for escape, space and nature at the end of this health crisis, and, more than ever, getting out of large urban areas is a priority," says Jean-Marc Torrollion, Président of FNAIM. "The intense heat, which is becoming stronger and more recurrent, is also a driving factor."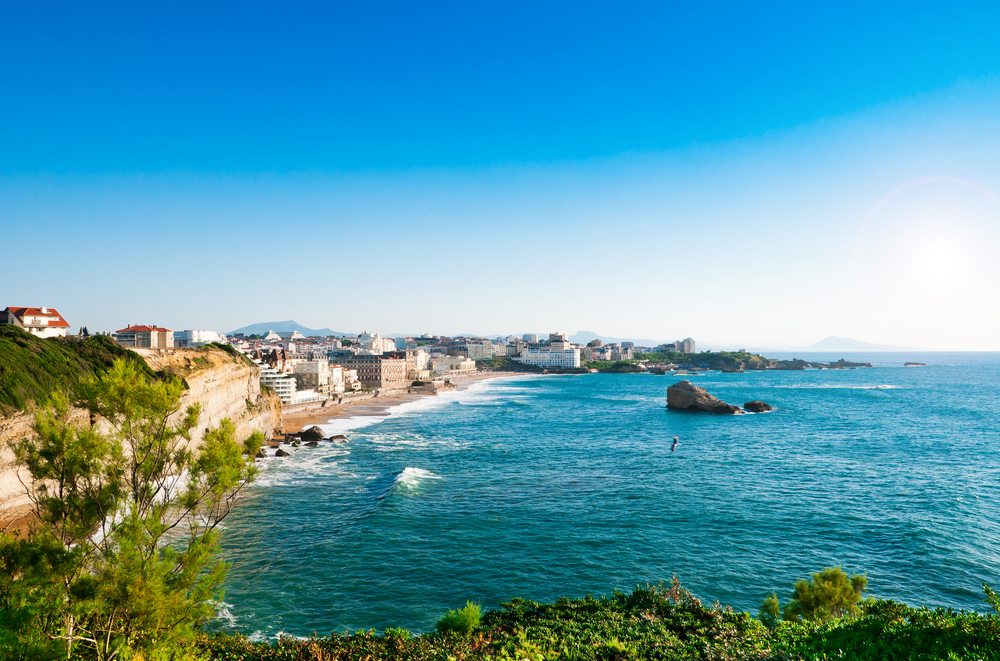 Prime waterfront properties or those with sea views are more sought after than ever by both French and international buyers and many sell almost as soon as they go online.
"As the market moves so quickly in these areas, it is more difficult now for our clients to find exactly the type of property they are dreaming of," says Tim Swannie, Director of Home Hunts. "As buyers' agents, however, we're in a good position to help because not only do we search the whole market, but we also know what properties are for sale 'off market' as our consultants are well connected in these areas. It is always worth getting in touch if you can't find your ideal home online, as we may well know where to find it."
Here are four prime properties for sale in some of the most desirable coastal areas in France.
Private beach access by the ocean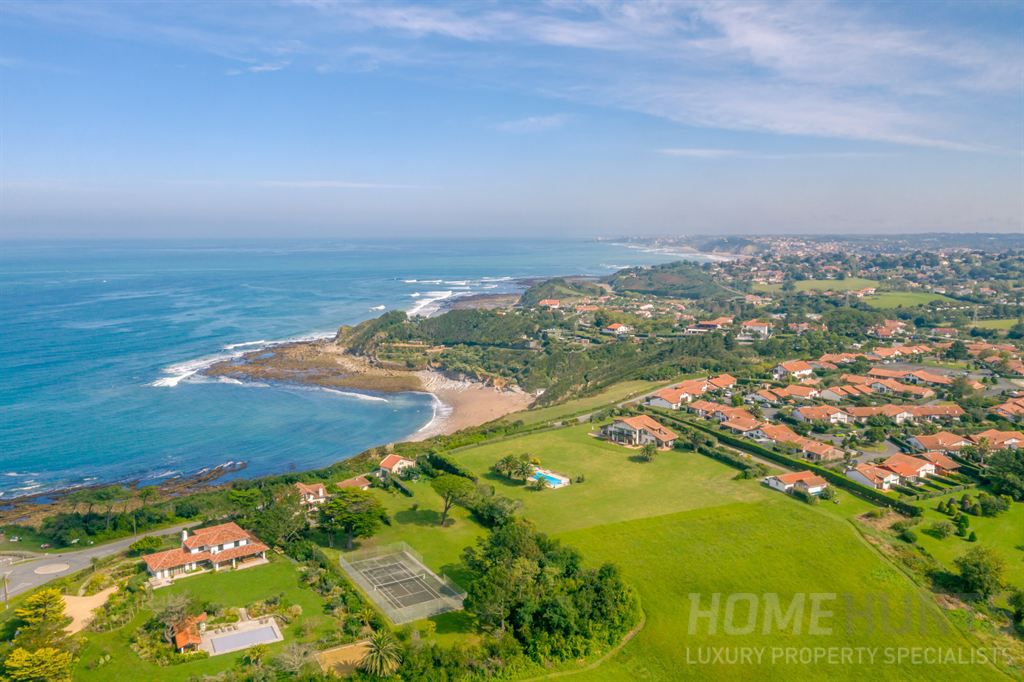 Near the upmarket town of St Jean de Luz, this exceptional eight-bedroom waterfront property (HH-14239799) has recently come on the market. It offers views of the ocean and mountains, and provides private access to the beach.  With large grounds which include a tennis court and plenty of room for a swimming pool, this property is unique in the area and valued at €5,830,000.
A room with a view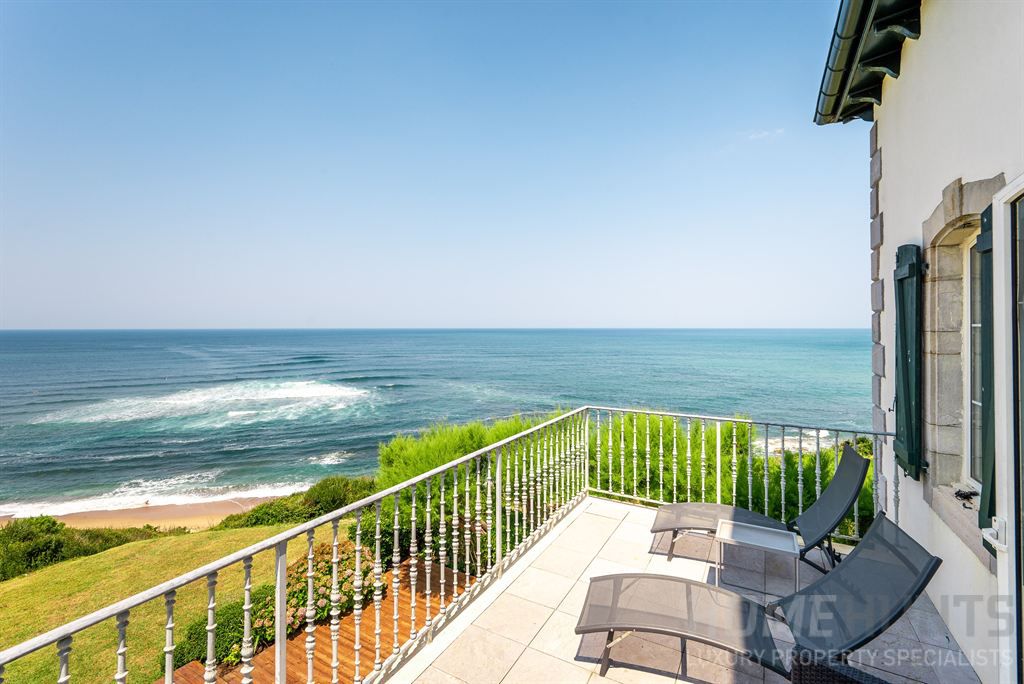 A light-filled three-bedroom apartment (HH-14638947) overlooking the sandy beach of Parlementia, near Bidart, properties like this don't come on the market very often. The views through the windows have a cinematic air to them, and the wide balcony – more like a terrace – is positioned perfectly for owners to relax while watching and listening to the ocean.
The peaceful village of Guethary is short walk away, making this duplex a must-view at €3,200,000.
To infinity and beyond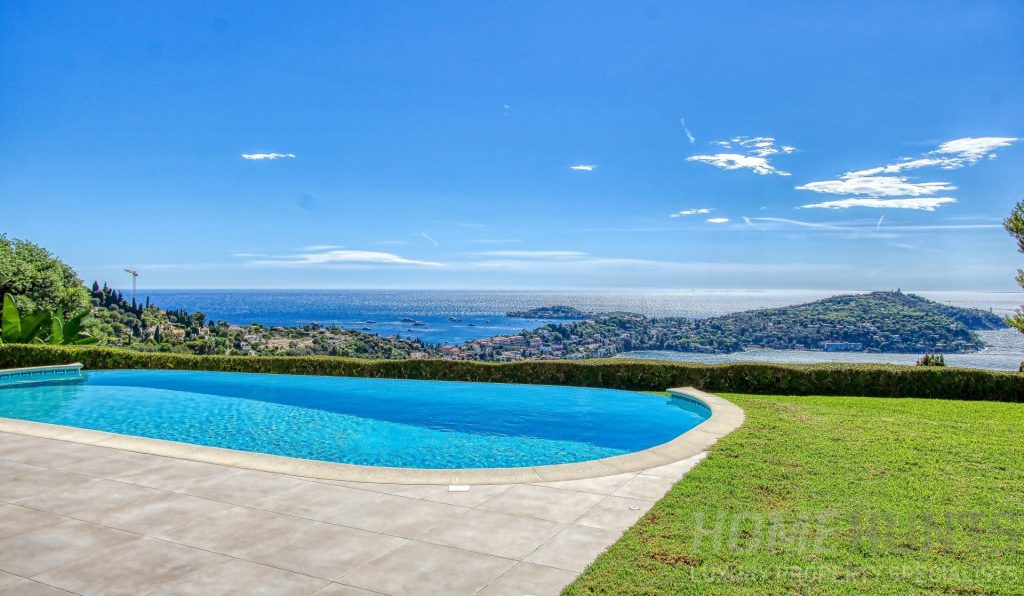 The extraordinary location in Villefranche sur Mer of this stylish five-bedroom home (HH-14675750) provides residents with breathtaking views over the Mediterranean sea and Cap Ferrat from the living room and infinity pool. It also has an independent studio for guests or staff and is on the market for €6,900,000.
A year-round recipe for success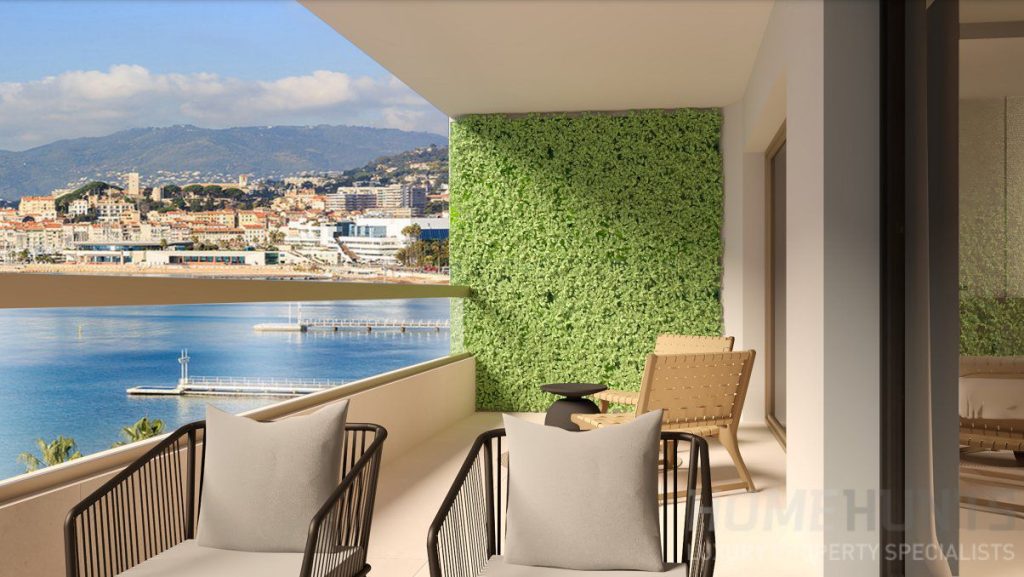 Cannes is always in demand. It's a popular holiday destination, but also offers a thriving year-round rental market as a result of the conferences and festivals that are held throughout every season. This modern, well-designed apartment (HH-14468021) is ideal for both markets – the spacious balcony and view is ideal, as is its positioning on the Croisette.
There's also the possibility of buying a private garage, which is another sought-after asset in this busy town. With a price of €1,890,000 interested buyers should book a viewing as soon as possible.
If you are interested in homes by the sea in France, you can search for properties on www.home-hunts.com, or keep an eye on this page, but to discuss your criteria with a Home Hunts consultant, get in touch at info@home-hunts.com or +33 (0)970 44 66 43.