Experience the Magic of Autumn in France: Festivals, Balloons and Dream Homes
As the world's most visited country sees crowds disperse, France's beaches, shores and lakes continue to twinkle in the sunshine, yet with a calmer ambience. Locals love autumn and for good reason, the weather is warm, skies are blue and the air is cooler – and from now until Christmas the autumnal season brings a plethora of festivals and events from jazz to wine harvesting and yachting. Far from what you might expect, France is wonderful place to be when summer's out.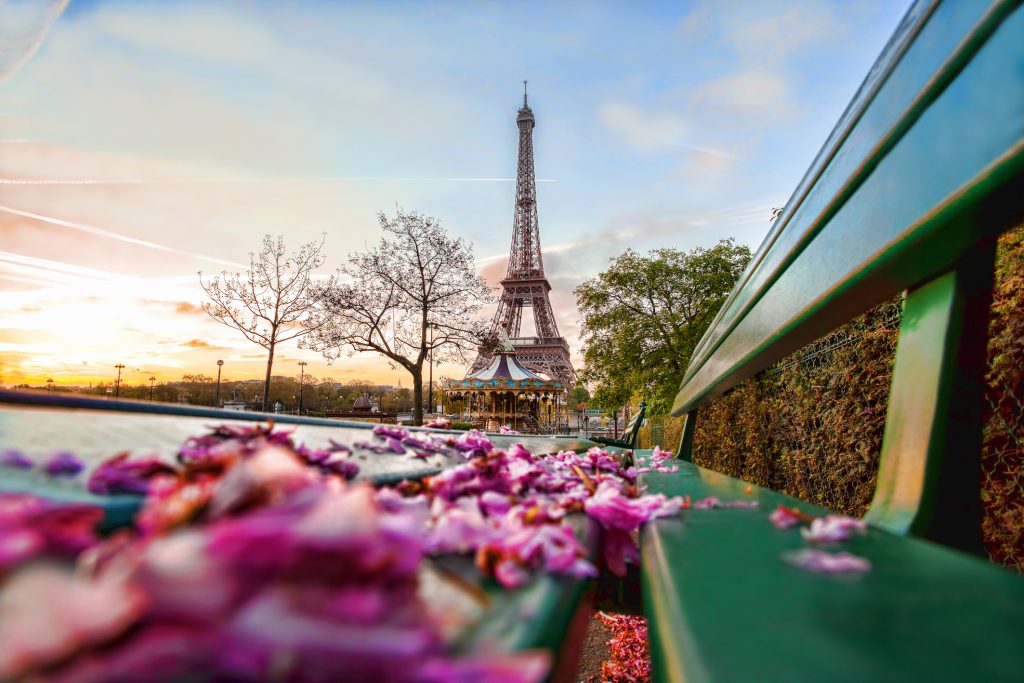 Home Hunts offers prime properties for sale in the most desirable places. And because our regional consultants live in the area, they know the best places to buy property, as well as where to go and what to do. Here's a few of the best ideas for the season to mull over with a glass of rosé.
The French Riviera forever
For yacht lovers is there any better event than the prestigious Monaco Yacht Show? Running from 27-30 September at Port Hercule, it's the place to be for iconic yacht sightings, and all the news and insights from the yachting world that you could need. There's also speedboats, personal submarines and helicopters to help propel you to cloud nine.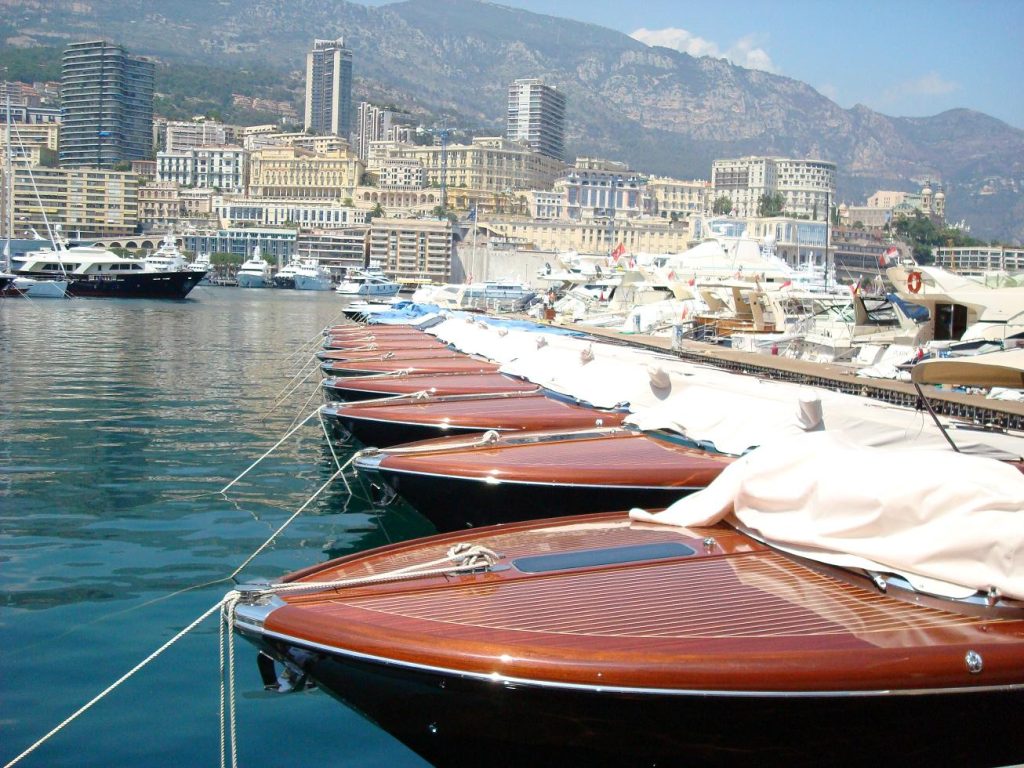 Not far away in Juan les Pins, the jazz festival Jammin'Juan is held 8-10 November. It showcases up-and-coming jazz talent and pros with performances for the public held during the day and evenings. Those more into having a boogie should jump on the Festival de Danse half-an-hour away in Cannes from 24 November to 10 December.
Dream homes on the French Riviera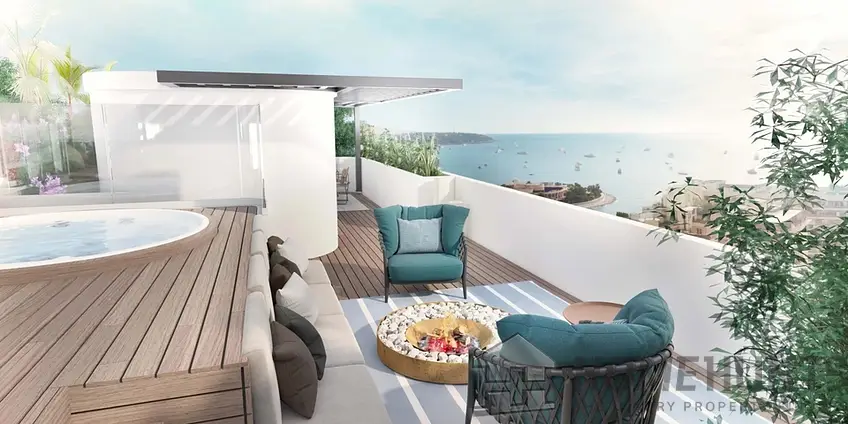 If you are seeking a glamorous home in Monaco then look no further. This four-bed beauty (HH-14989900) is under full renovation, just a few minutes from the Place du Casino, and is on the market for €28,000,000. A modern masterpiece with exceptional interior design throughout, the roof level is extraordinary, offering a fitted covered gym, swimming pool and solarium.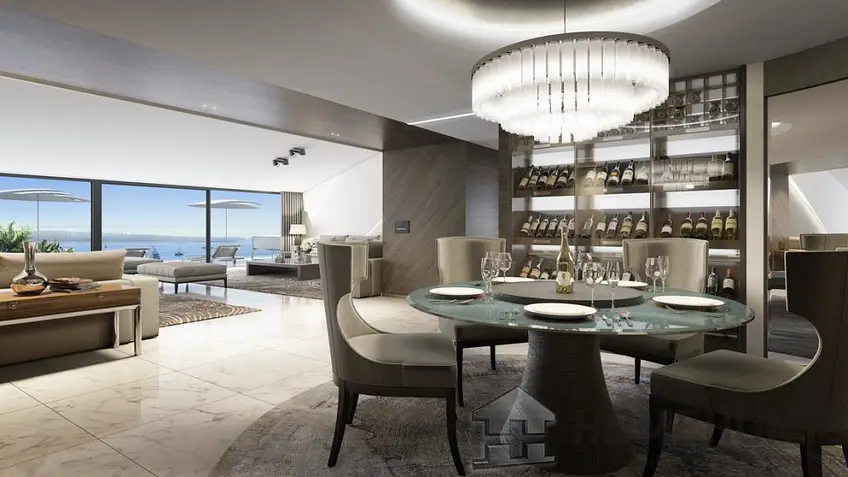 In prime position on the coveted Croisette, facing the Palais des Festivals, this stylish three-bedroom apartment (HH-12213000) is ideal for renting out to some of Cannes three million yearly visitors. The growing demand for wellness facilities has come to this building, as it offers a spa with sauna, hammam, massage room, snow cabin and well-equipped fitness area.
Paris is always a good idea
There is so much happening in Paris as summer blends to autumn. Head to the Fête des Vendanges from 11-15 October in Montmartre for this wonderful grape harvest festival. Of course, grape harvesting is happening all over France at this time of year, but this event is special and gives you a chance to meet the winegrowers at the Sacré-Coeur, visit the Clos Montmartre vineyards and enjoy a free music festival.

If you're more interested in the arts, try out the Paris Autumn Festival held from September to December. Dance, music, film and theatre events are showcased with the goal of making arts accessible to all.
For those with a sweet tooth the Chocolate Fair is heaven from 28 October to 1 November. Expect over 700 exhibitors, pastry making sessions (for kids and adults), culinary inspiration and some of the best chocolatiers and confectioners in the business.
Properties for sale in Paris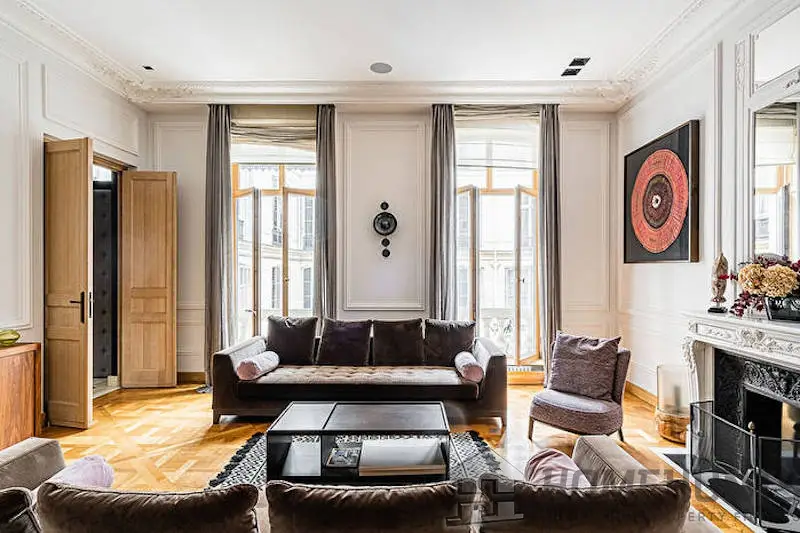 If you looking to buy a property in Paris, then consider this spectacular five-bedroom house (HH-14912937) in the 8th near the Champs-Élysées. With beautifully preserved period details, a statement staircase and deluxe artistic interiors, every inch is perfection. Rare for a Parisian pad, the basement is home to a fantastic swimming pool, hammam and home cinema room. This property will move quickly at €12,900,000.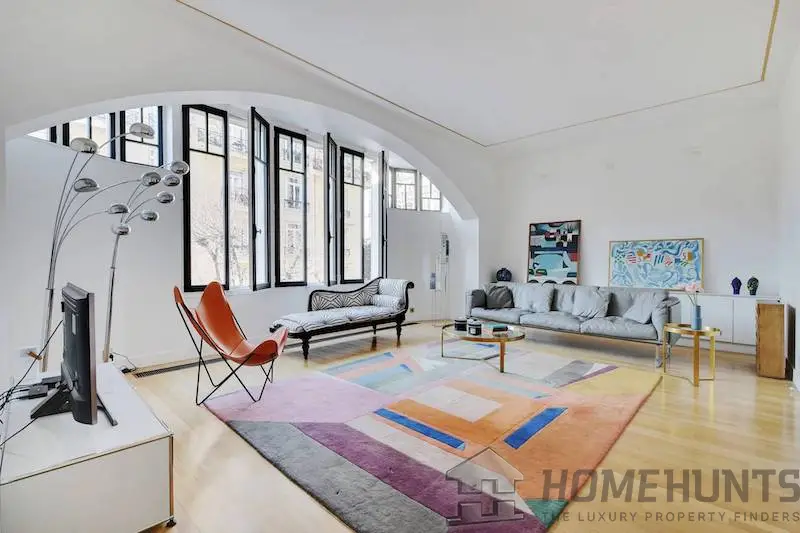 For a place in Paris at the other end of the scale, this pretty Passy-based three-bedroom apartment (HH-14894282) has been renovated by an architect offering bright airy rooms and high ceilings. Not far from the Trocadero, this 1930's delight is a must-see at €3,520,000.
Discover the Dordogne
If the Dordogne were a season, it would be autumn. As leaves turn golden, and the scent of log fires fills the air, there is no better corner of France to be if you want to embrace these golden months. Held on the 1-3 September every year, Vintage Days in Périgueux is a celebration of all things vintage, from cars to clothes and dancing.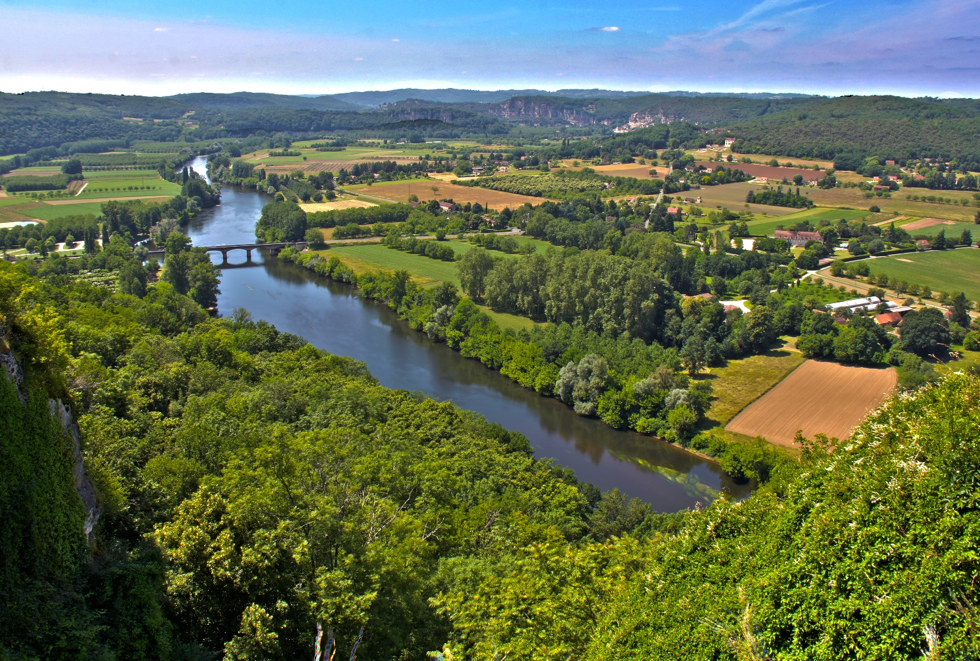 For something completely different, head Rocamadour at the end of September for its hot air balloon festival, the Montgolfiades of Rocamadour. About 20,000 visitors come to gaze at the throng of colourful hot air balloons floating above the Canyon de l'Alzou.
Luxurious properties in the Dordogne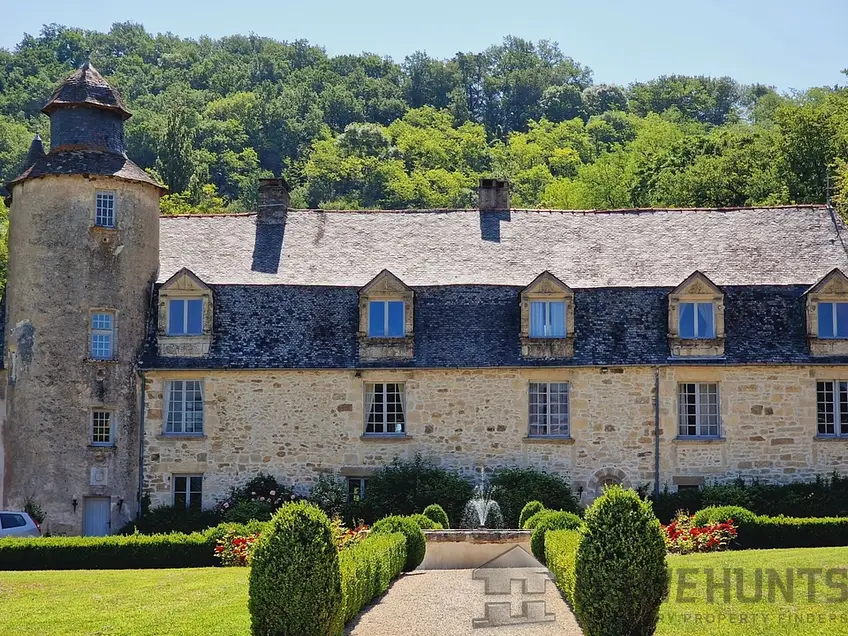 Despite its popularity, the Dordogne remains one of the areas of France where can you get more for your money. This sensational castle in Terrasson Lavilledieu (HH-15025744) – which is about an hour east of Périgueux – is a dream property for the right buyer at €4,240,000. Highlights include beamed ceilings, classically styled interiors, exquisite formal gardens and a swimming pool, all set on nine hectares of land with wonderful views. Offering nine bedrooms, it could be a fabulous family home or stunning B&B.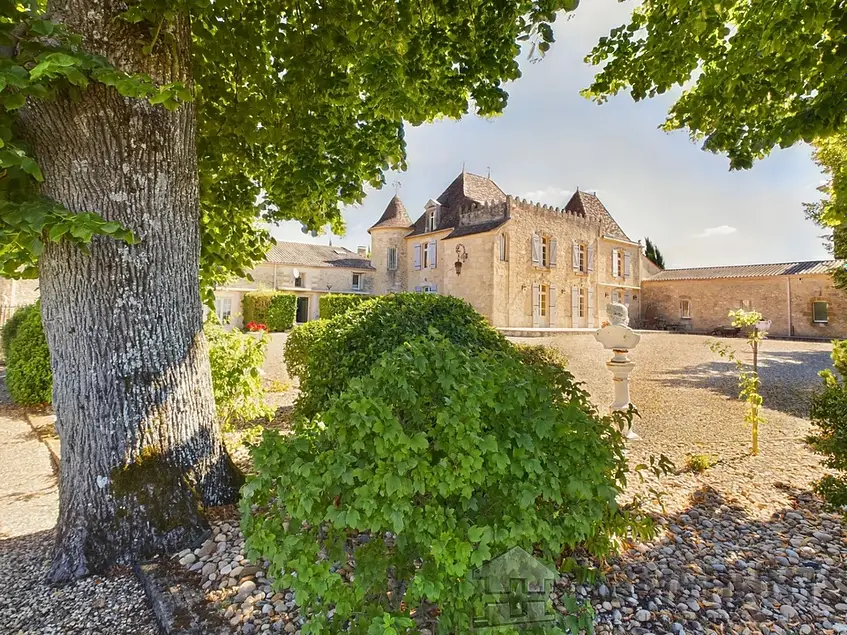 A magnificent 17th century chateau (HH-15074824) set in the heart of a 33-hectare estate in Bergerac, this ten-bedroom property includes a caretaker's cottage, three stunning guest annexes and multiple vineyards – where you could enjoy your own autumnal grape harvest. The vast grounds are a contrast to the flawless, detailed interiors, which delight at every turn, and the swimming pool, changing rooms and massage area makes this a €4,240,000 five-star choice.
Perfectly Provence
There's grape harvesting galore in Provence and from September and October there are tastings, wine fairs, vineyard-based banquets and plenty of opportunities for volunteers to join in the "vendanges" themselves. Foodies will love the Ventoux Saveurs Festival from 9 September to 29 October. Here, you can meet winegrowers and local farmers, pick wild edible plants and learn to cook French Provencal style.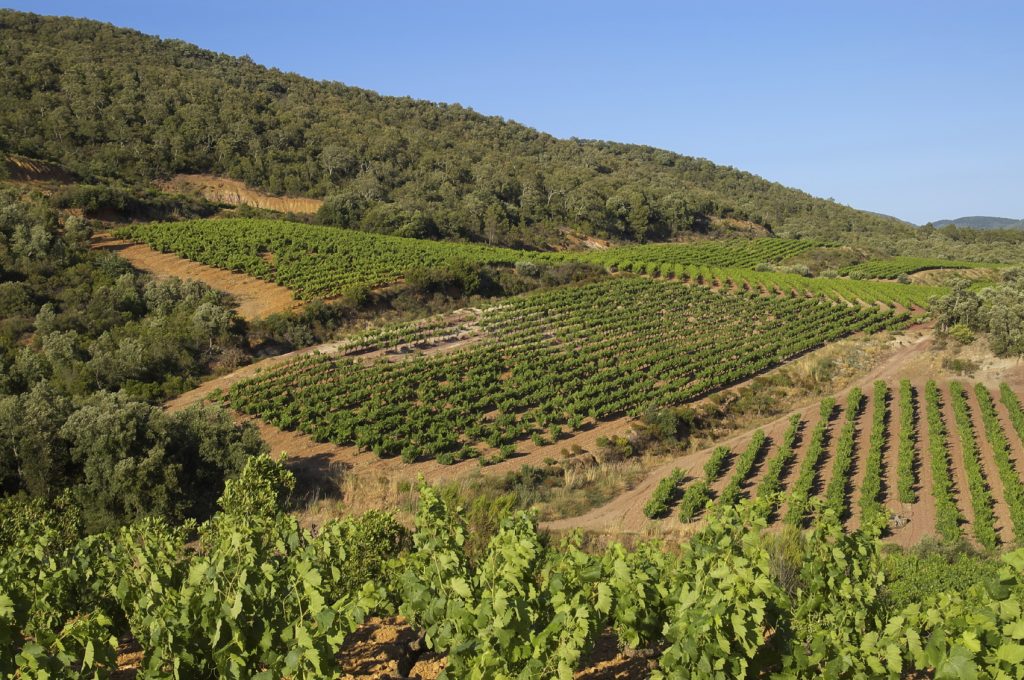 For a more high-octane experience, make a move to Marseille for the La Fiesta des Suds music festival. And to wind down, join the festivities on Sundays throughout October at the Fêtes de la Châtaigne in Collobrières. In rural France chestnuts are celebrated throughout autumn and this event will allow you to wander through chestnut groves, take in the free entertainment and sample roasted chestnuts, as well as local favourites "crèmes de marron" and "marrons glacés".
Where to find your perfect home in Provence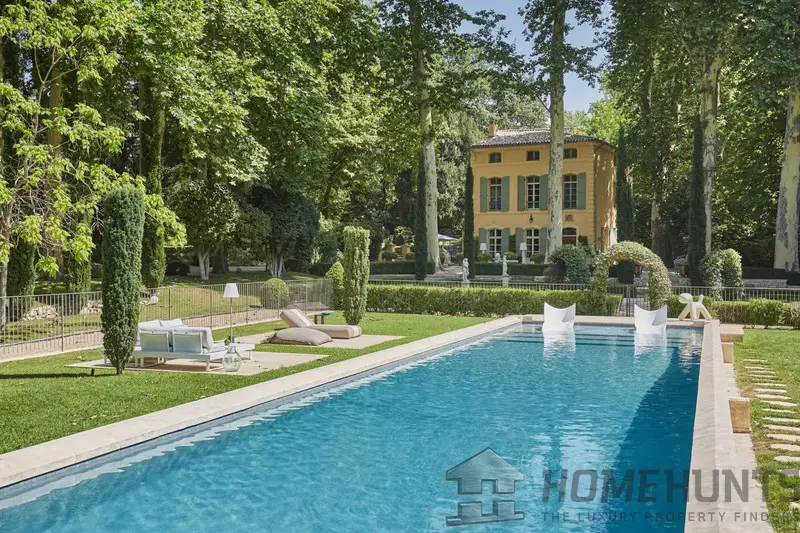 In the heart of Aix-en-Provence, this breathtaking bastide house (HH-15058435) is in impeccable condition inside and out, with spectacular landscaped grounds, a luxuriously-designed 25m pool, which is very rare and will appeal to swimmers, and spacious, exquisite interiors. At a €5,720,000, a rapid viewing is recommended.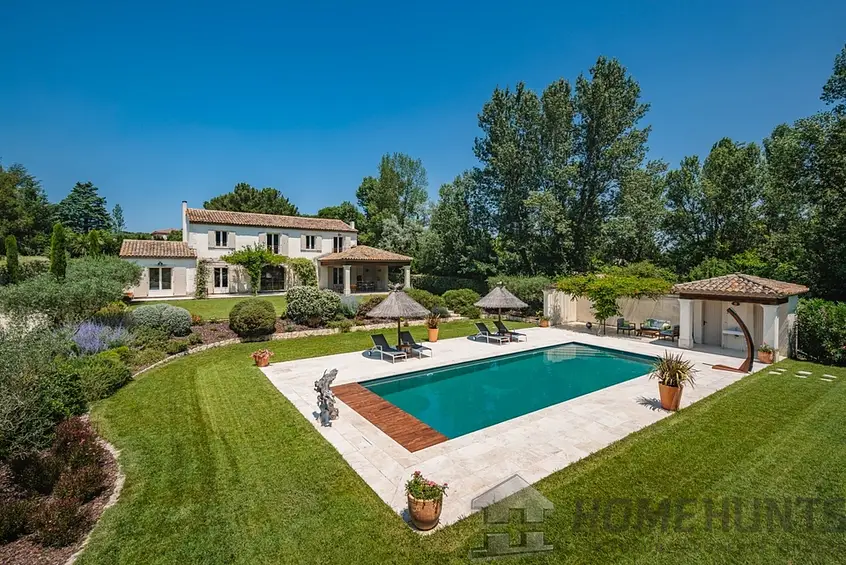 Properties near the Alpilles are growing in demand and this property in sought-after Saint Remy de Provence is right in the heart. Created by a renowned Provencal architect with meticulous craftmanship,  this well-appointed four-bedroom home (HH-15031841) will envelop you into the magic of the area and the Provencal way of life. Standout features include the striking heated pool and terrace, pétanque court and tree-lined driveway, and it's on sale for €2,850,000.
To discuss your criteria or to find your dream home in France, call a Home Hunts consultant on +33 970 44 66 43. To search for more luxury properties in France, go to www.home-hunts.com. Follow us on Facebook or keep an eye on this page for more news and property insights. We look forward to hearing from you.