If you like to keep fit and are looking for a luxury property in France, this selection of extraordinary homes from Home Hunts' portfolio should increase your heart rate without you even moving a muscle…
A recent article in the Financial Times presented prime properties around the world that were perfectly designed for sports lovers. The first one featured was chosen from Home Hunts' online portfolio: a highly-stylised "uber-chalet", located in Tignes, in the Alps, which was designed and conceived by Guerlain Chicherit, one of Espace Killy's most famous sportsmen.
The peak of perfection in the Alps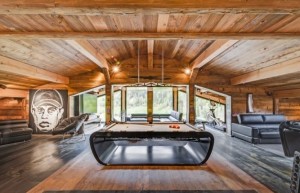 A four-time world champion for freeride skiing, Chicherit has created a luxurious five-bedroom mega-chalet (HH-7512047) with fabulous facilities designed for exercise and entertainment. Work out in the indoor swimming pool, golf course and gym, and then wind down in the ten-man Jacuzzi and sauna. There is also a petanque (boules) court, games room and cinema for the ultimate in relaxation.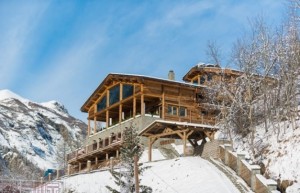 Other magnificent features include a private helicopter landing pad (there are various heli-pads throughout Espace Killy), a guest apartment and breath-taking mountain views. Priced at €6,800,000, this is a rare and unique property which must be seen to be believed.
A life of luxury on the Riviera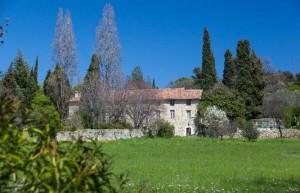 This exceptional nine-bedroom mansion near Valbonne (HH-7138206) on the French Riviera is such a beautiful property that it has often served as a film location, and was even where the French television series "Une Femme d'Honneur" was filmed. The oldest part of the property dates back to 1775, but it was completely redecorated in the sixties and is one of the most desirable properties on the Côte d'Azur.
Sports facilities include a badminton and volleyball court, a petanque (boules) area and a large swimming pool. There is also an impressive billiards room and a covered table tennis area.
This impressive property is luxuriously designed across three levels and is set in landscaped grounds. The price is available on application.
A retreat that rocks in Provence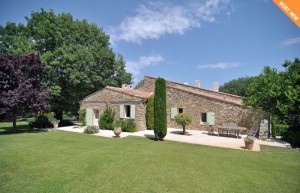 Located in a pretty village in the spectacular Var countryside of Provence, this spacious ten-bedroom property – which is on the market for €2,950,000 – has been designed to help you unwind and truly get away from it all. The Provençal retreat of rock star Eric Clapton (HH-6418688), its private leisure facilities include a tennis court, boules pitch and heated swimming pool.
For golf lovers the two-mile distance to the local championship golf course is a dream and for relaxing there is a fully sound-proofed cinema room as well as landscaped grounds, a woodland area and lavender field. Further highlights include a caretaker's house and a children's playroom.
Horse riding and rowing in the Loire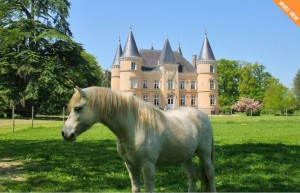 An exceptional property located in the Western Loire, this exquisite Neo-Renaissance château (HH-7107264) was built in 1854 and has an excellent range of facilities. Equestrian enthusiasts will love making full use of the stables, pastures and ten hectares grounds, which include landscaped gardens, an orangery and woodlands. Outside there is also a heated swimming pool and children's pool, as well as a private lake, which means peaceful pastimes such as fishing and boating can also be enjoyed here.
For those wishing to work up a sweat there is a fully-equipped gym, but a cinema room is also close by for relaxing afterwards. There is also a children's playroom, private helicopter landing pad and a caretaker's apartment. This property is on the market for an incredible €1,760,000 and there is also the possibility to buy it fully furnished for €1,900,000.
To view more luxury property for sale, visit www.home-hunts.com, but to speak with a consultant directly about your specific criteria, call +33 (0)970 44 66 43