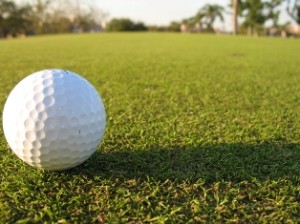 With the British Open running from 18 to 21 July, golf fans are in for a treat hot on the heels of Phil Mickelson's win at the Scottish Open over the weekend. Back in Scotland, in Muirfield, on one of the most famous courses in the world, players will compete for the coveted Golf Champion Trophy, or Claret Jug as it commonly known.
Over the years this course has seen many famous winners, such as Jack Nicklaus, Lee Trevino and Nick Faldo. This year the course is a little longer, there are new tees on seven holes and bunkers have been tightened, so the competition is set to be tougher than ever.
The South of France is home to many nine and 18-hole golf courses and with more than 300 days of sunshine a year offers ample opportunities to play. Home Hunts offers many properties that are located on or near golf clubs throughout France, so that home away from home does not have to mean time away from the putter.
Here is a selection of five properties from Home Hunts' portfolio offering some of the best local golfing opportunities.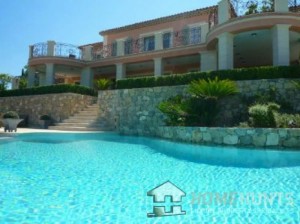 This grand five-bedroom, Provencal property (HH-3521183), priced at €5.3 million, has been built to impress as it offers panoramic views of the countryside, a spacious interior and an infinity pool. But it is the location that makes this house an outstanding opportunity for golf lovers as it is situated in the prestigious Domain of Terre Blanche in Provence. With two golf courses – Le Château, which is accessible to golfers with a handicap of under 35, and Le Riou, which club members and their guests can use – as well as restaurants and a tennis academy Terre Blanche offers exclusive ways to exercise in the most sublime surroundings.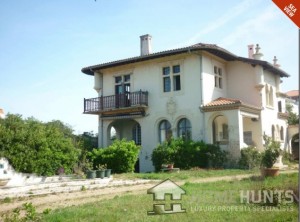 In the Pyrénées-Atlantiques, between the centre of Biarrritz and Le Phare golf club, lies this majestic, Andalou-style villa (HH-4773645i). The close proximity to the town's 18-hole golf course and its vibrant centre and beautiful beaches, makes it the perfect property for golfers. With seven bedrooms in the main house and two in the caretaker's building, plus beautiful sea views, this spacious property is very competitively priced at €3.675 million.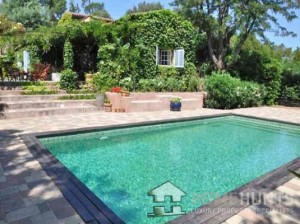 A wonderful villa near St. Tropez (HH-6657773) located in Gassin, next door to Saint-Tropez, this property offers luscious landscaped gardens, a beautifully-designed swimming pool and just a ten-minute drive from the beaches of Pampelonne. As all Gassin residents have access to its private golf club, Golf Club Saint-Tropez, this €2.95 million property offers exclusive entry to an exceptional 18-hole course, a nine-hole course and a golf academy with driving range.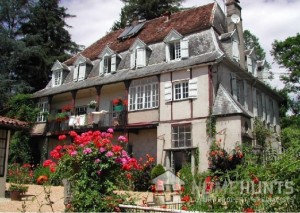 This stunning manor house (HH-5308366), located between Biarritz and Pau in the pretty spa town of Salies-de-Béarn, dates back to the 14th century and comes with four luxury gites and a large floodlit swimming pool. The nearest ski resort is just over an hour away at La Pierre St Martin, but a quick golf session is just down the road at the little town's 12-hole golf course: Golf Club Hélios. Unique, charming and a great investment opportunity, at €950,000 this property will not be on the market for long.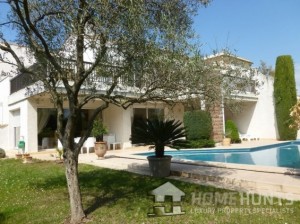 For those who want to live with golf literally on their doorstep, this beautiful villa (HH-5921413) in popular seaside resort La Grande-Motte, in Languedoc-Roussillon, could be the hole-in-one. Next door lies three golf courses: Les Mouettes (six holes), Les Goélands (18 holes) and Les Flamants Roses (an international par 72 course), along with a golf school and large practice green. With a parental suite, four further bedrooms, a gym, spa, pool and shower room, the property is priced at an irresistible €1.49 million.
To find out more about these properties – or others that offer good access to golf clubs and courses – visit the Home Hunts website, www.home-hunts.com, or contact a member of the France office directly: +33 (0)970 44 66 43.