Looking for a B&B business to buy in France? Check out these opportunities, there's something for every budget
Running a B&B business in France can bring in a healthy revenue stream if the property and the business are managed correctly.
While the location is important – you need to have easy access to airports, amenities and tourist attractions – buyers also need to be prepared to market the business effectively and think practically about the property they are going to buy.
If you are looking to invest in a B&B business in France, here are five options to explore.
Grape expectations in Provence
Set in the heart of the Var on 172 hectares of land, this stunning bastide property(HH-12417665) in Brignoles is just 45 minutes from Aix-en-Provence and 60 minutes from Nice Airport. Offering facilities that would work well as a B&B, there are six en-suite bedrooms on the first and second floor, along with an office and a gym, as well as two guest rooms with en-suite bathrooms. There is also a caretaker's house with three bedrooms.
Outside, there is a terraced olive grove and picturesque lake for summer bathing. Guests can also enjoy the swimming pool and tennis court. An element that makes this property particularly special is the wine that it produces from around four hectares of vineyards, the current owners share it privately with friends and family, and it could be a great attraction for potential B&B guests.
The property has been valued at €8,400,000.
A hole in one in the Riviera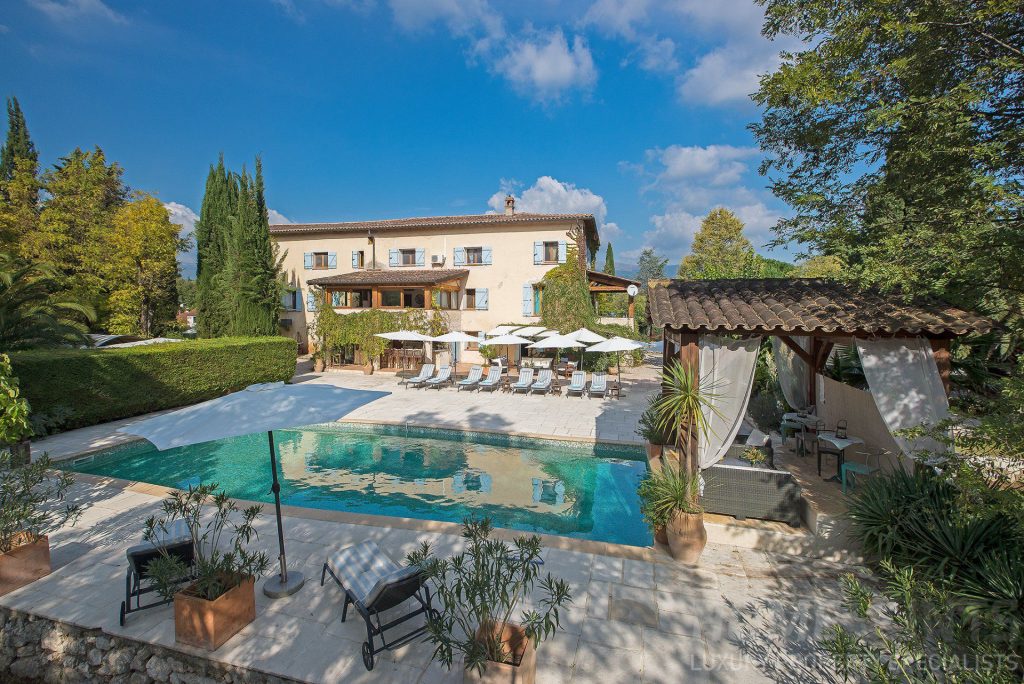 It takes two minutes on foot to get to Roquefort-les-Pins, which has restaurants and a cinema, from this beautiful, blue-shuttered property(HH-9697667), which would make an idea boutique hotel or chambre d'hôte. Inside there are twelves spacious suites that have been decorated in a modern, comfortable style, which would suit a broad range of tastes.
Outside there is an eye-catching pool and large terrace area, which is ideal if you're accommodating many guests during the summer season. A tranquil haven away from the summer crowds, it is also just five minutes away from the golf club and 20 minutes away from Nice Airport.
At €3,250,000 it offers an exciting business prospect for the right buyers.
A medieval masterpiece in Gascony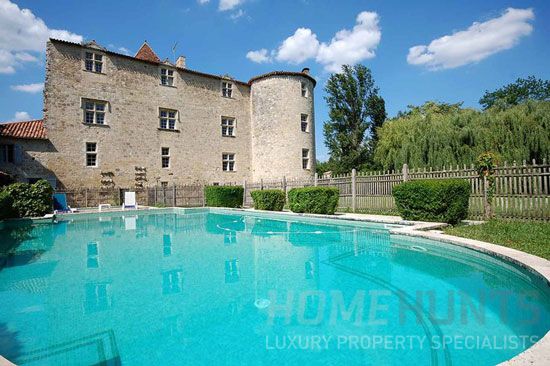 Set among the patchwork fields of the countryside in Gascony lies this magnificent château(HH-10553223) in Condom, a mixture of medieval and Renaissance architecture, with over one thousand years of documented history. It is already run as a successful business with the property valued at €1,387,000.
A private apartment consists of three bedrooms and three bathrooms, and seven additional en-suite bedrooms in the main property are used for the chambre d'hôte business. There are also four spacious reception rooms. All the interiors combine rustic charm and modern comfort, in keeping with the kind of surroundings a guest would expect from a luxury B&B in Gascony.
Further highlights include views over the battlements and river, a spectacular (secured) swimming pool and a two-bedroom gatekeeper's apartment.
Fitou for a king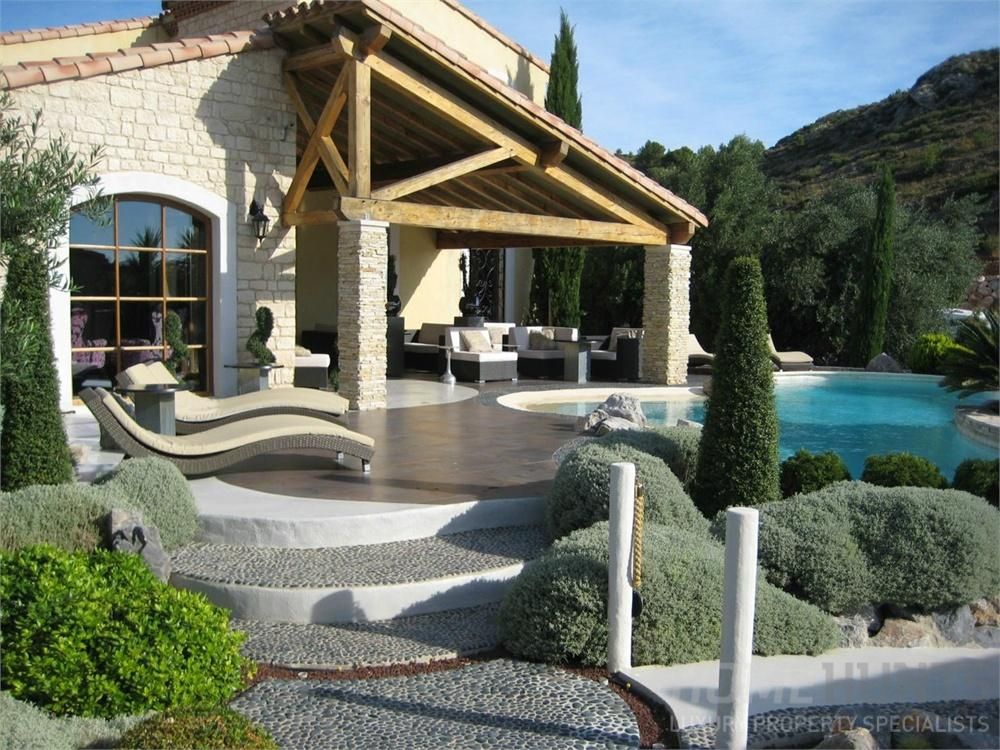 Along the"other Riviera" on the Aude coastline in Fitou – which isn't far from one of the area's most beautiful beaches, La Franqui – this exceptional property(HH-9708821) is on the market for a tempting €898,000.
It offers three luxurious en-suite bedrooms, each with lounge, cellar and private terrace, which could really offer guests a level of luxury that isn't always easy to find in the area. It also has private accommodation with two bedrooms and a professional kitchen, so it would lend itself well to a B&B business.
From the stone walls to the natural-look swimming pool and palm trees, this property offers buyers a unique proposition that is a rare find in this marketplace.
Snap it up in Montpezat de Quercy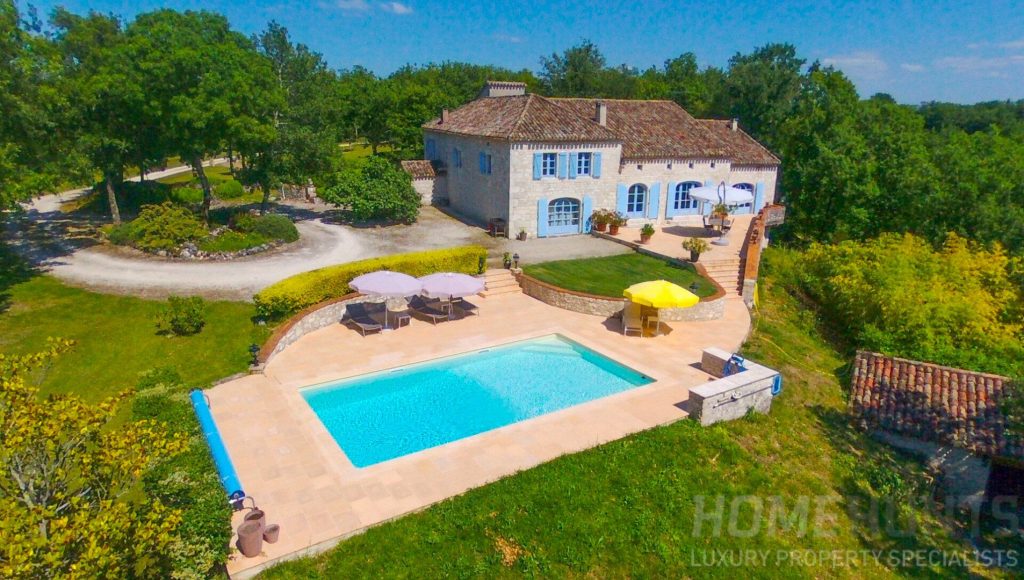 A Maison de Maître country home in the heart of Quercy Blanc in Tarn et Garonne, this glorious estate(HH-12450890) is around an hour's drive from Toulouse Airport and just 30 minutes from Cahors the capital of the Lot department.
Although not currently run as a B&B, its features, layout and design mean that this property's set up could make it a successful B&B business.
On the first floor, there is an office and two large suites each with two bedrooms and a further suite with two bedrooms, ideal for B&B guests. There are group living areas and a vaulted lounge, which could become a group work room.
Outside, the 3.5-hectare park provides tranquil surroundings, but the Quercy stone wall of the swimming pool, paved beaches and view make the exterior a simply spectacular place to be.
Priced at €689,000, interested buyers should move quickly as it won't be on the market for long.
If you are looking to buy a B&B business in France, you can view more French properties for sale at www.home-hunts.com, but if you're ready to discuss your requirements with a Home Hunts consultant, call +33 (0)970 44 66 43.