Chinese investment in French property was significant in 2013, but it is set to increase as France has fast-tracked visas for Chinese tourists. The new regime will come into force on 27 January 2014 and makes up part of the celebrations for the 50th anniversary of Paris establishing full diplomatic ties with Communist China in 1964.
The move was announced on Monday by French Foreign Minister Laurent Fabius while he revealed a list of events to commemorate France's decision to become one of the first countries to form ties with Mao Zedong's government.
Although at that time the decision by Charles de Gaulle was shocking for many, his attempts to pursue a middle line between the US and communist countries has meant that China and France have nurtured a special relationship over the years.
A global leader in tourism, France is the most visited country in the world. The country received around 82 million visitors in 2012, which was worth €77 billion and employed over two million people. With the government keen that France remains the world's leading destinations, fast-tracking visas for those making up the biggest population in the world (1.3 billion) should have considerable benefits.
Top tourist destinations in France are headed up by Paris (the number of guest nights reached a record 68 million in 2012) and are followed by Provence; the French Riviera; the Loire Valley (for its famous châteaux); Normandy (especially Mont-Saint-Michel); and south-west France (particularly Carcassonne's medieval city).
China's commercial interest in France has grown too, ever since the takeover of Conserves de Provence by Chinese Chalkis a decade ago. And ten years later the French government are proactively trying to attract even more Chinese investment into France across food, health and urban projects.
Chinese interest in Bordeaux's wine business continues to grow fervently and real estate agencies predicted that by the end of 2013 more than 60 châteaux would be Chinese owned.
"We have made many transactions for domains across the Bordeaux region in 2013, more than in previous years," says Tim Swannie, Director of Home Hunts.
"The demand for Bordeaux wine is as strong as ever in China, but domains are also a superb asset for Chinese businessmen looking for a stable property investment in Europe. We have to operate with absolute discretion as most transactions are a very private affair. Among our team in France we have two Chinese consultants and their support has been paramount in building up our reputation in the Chinese community"
Home Hunts has many properties in its portfolio that would serve as interesting investment opportunities. It also has access to many off-market investments, which are not shown on the website's listings.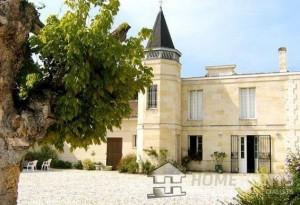 An exceptional 19th century property (HH-6082096), and one of the best-run vineyards in the Haut Medoc with a state-of-the-art chai and barrel aging process, the wine produced here is comparable with the Grand cru of the region. The property's three bedrooms are currently used for visitors, and there is also an independent flat, but a contemporary château adjoins the property and is available to purchase under separate negotiation. Grape varieties are 45% Merlot, 48% Cabernet Sauvignon and 7% Petit Verdot, and the vines spread across 20 glorious hectares of the finest Bordeaux soil. This property is on the market for €8,480,000.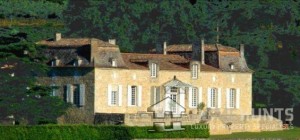 Built in the 17th century, yet having been completely renovated, this eye-catching château (HH-5116879) is located to the south-east of the region. Located on a hill with a magnificent view of the valley, this six-bedroom property is set on 60 hectares of land, of which 22 are Bordeaux Supérieur. There is also a swimming pool and a second house that could be converted into a guardian's cottage, making this €4,990,000 property an excellent investment opportunity.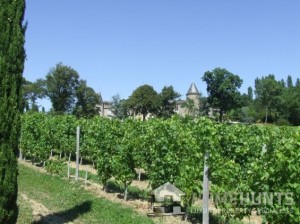 One of the oldest vine properties still in activity, this stunning château was built in 1590 (HH-4607608) and used to be the family home of a famous artist. Located between Graves and Sauternes it offers 40 hectares of AOC wines (4.5 hectares are white and 29 hectares are red, while 5 hectares are currently being restructured). The vineyard is also renowned for producing excellent wine, which has won many awards over the years.
Visit www.home-hunts.com for more information or to make a specific enquiry speak to a consultant in the French office on +33 (0)970 44 66 43.