Lifestyle and investment perfection: Luxury Living in Mallorca
A Mediterranean paradise and the largest island in the Balearic archipelago, Mallorca's luxury villas, turquoise waters and smooth sandy beaches make it the perfect place for owning a second home in Spain.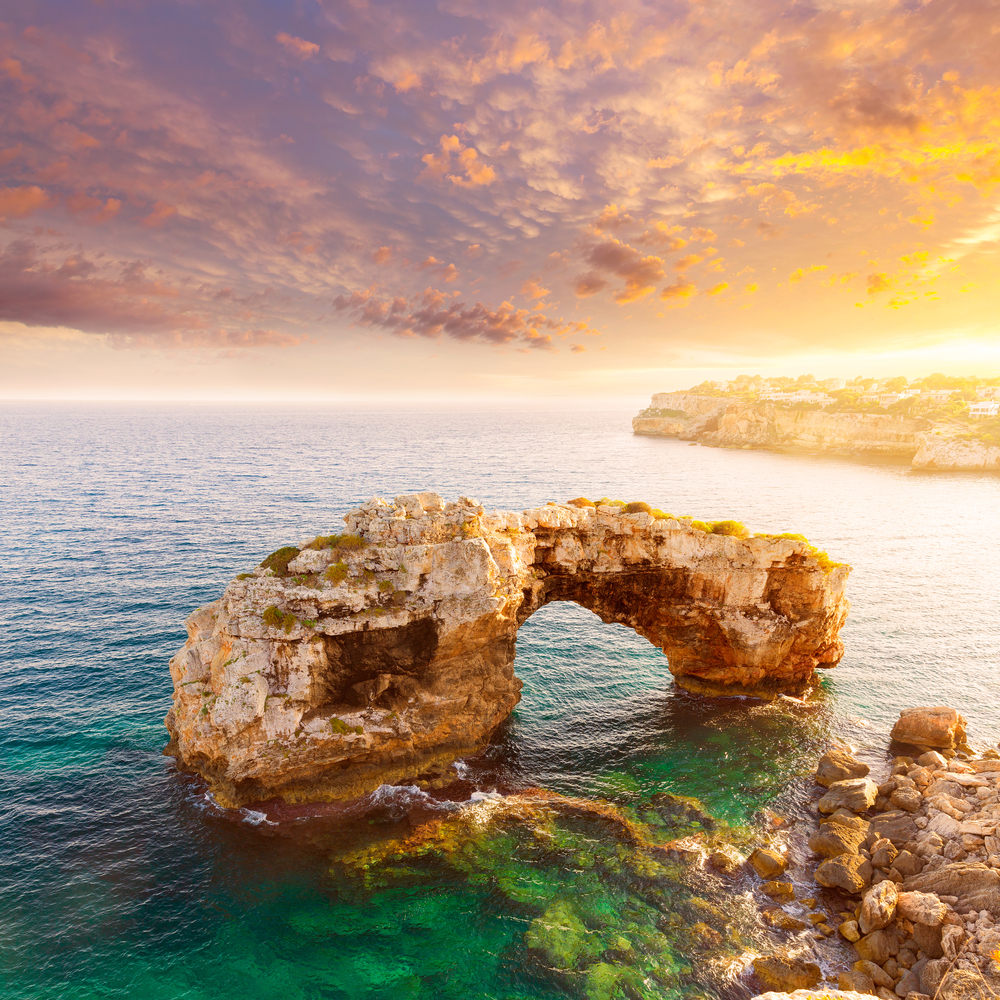 With property prices growing year-on-year, despite inflation and the energy crisis, upscale property investment here is a good choice as it's a smart money move that comes with an enviable lifestyle.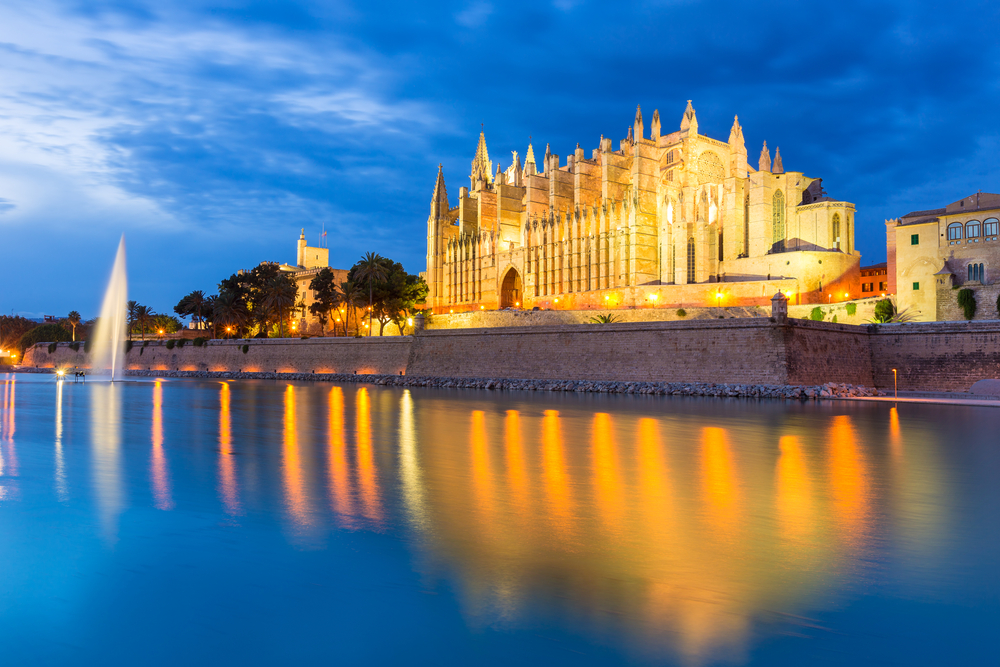 Palma, the island's capital, is exquisitely beautiful and shrouded in history and culture. With diverse dining venues, from foodie favourites to upscale eateries, fashionable boutiques and a vibrant ambiance, the city attracts an upmarket, international crowd. The well-connected airport means it's easy to get in and out, but, be warned, it's unlikely you'll want to leave.
Beachside bliss in Santa Ponsa
Santa Ponsa is a 30-minute drive from Palma and has become one of the most coveted towns along Mallorca's south west coast with ten golf courses in the area and two sandy beaches.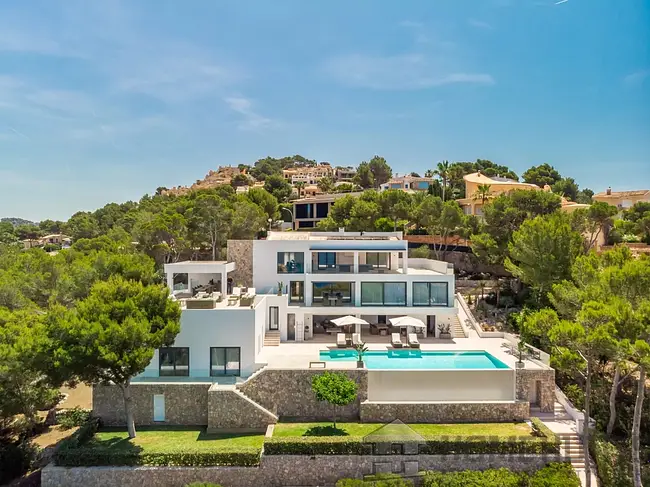 This architect-designed six-bedroom villa (HH-15028691) is set away from the crowds in the coveted area of Nova Santa Ponsa. Experience breath-taking views of the Med from the dreamy pool and relax under sun beams on the spacious sunny terrace. Inside, the airy open plan living room opens up entirely onto the swimming pool. Keeping active is easy here, when you want a break from swimming, head to the fitness room or take a walk through the gardens, which also serve up an exquisitely-designed tennis court. This modern masterpiece is on the market for €13,500,000.
Live like a king in Sant Agusti
Sant Agusti is a location literally fit for a king as it's where you'll find Marivent Palace, the Spanish royal family's summer home.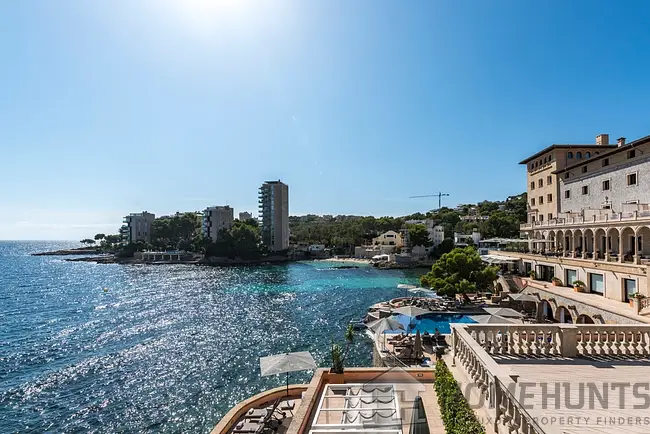 A highly sought after neighbourhood, this five-bedroom waterfront wonder is the epitome of luxury. The lower floor welcomes wellness with a gym, sauna, shower and direct semi-private access to the beach and sea. Going up, in the elegant elevator, the rooftop terrace features a glorious pool, dining and relaxation area with panoramic sea views. Valued at €10,500,000, interested buyers should book a viewing as soon as possible.
Prime and sublime in Palma
From the Santa María cathedral to the Moorish-style Almudaina (another royal residence), exciting bars and buzzing boutiques in the winding streets, Palma is always a delight.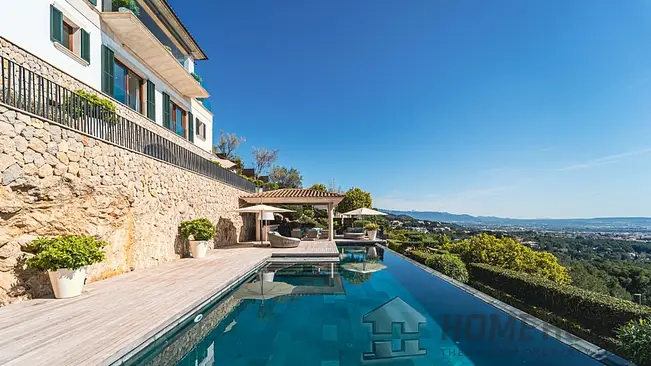 Live the dream at this fantastic five-bedroom luxury home (HH-14484504) in the coveted gated community of Son Vida. Accessible by a private road, this hidden-away high-end house is close to three golf courses and rewards alfresco living with sea view vistas across the Med. On the ground floor there is an indoor pool and fitness area, and the outdoor pool is bordered by a wood-panelled terrace, pergola and pretty garden. The many floor-to-ceiling windows means views can be enjoyed from inside as well as out. It is on the market for €8,450,000.
Cool and classy in Costa de la Calma 
Costa de la Calma is a tranquil neighbourhood in the Santa Ponsa area.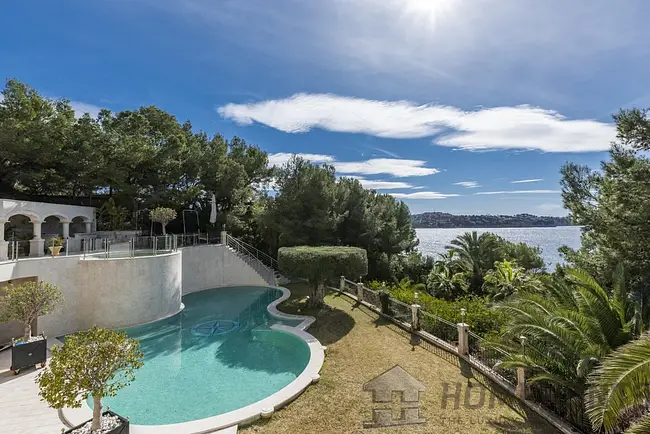 It's an excellent position for this classy, yet cosy, seven-bedroom family villa (HH-14417896), which also has plenty of room for visiting friends and family. Split over two levels, highlights include a large, uniquely-designed swimming pool, gym and the view of the pool and palm-lined garden from the sumptuous bathroom. It is currently for sale at €5,800,000.
To discuss your criteria or to find your dream home in Mallorca, call a Home Hunts consultant on +34 961 16 30 28. To search for more luxury properties in Spain, go to www.home-hunts.com. Follow us on Facebook or keep an eye on this page for more news and property insights. We look forward to hearing from you.