With a 2000-year history of winemaking, Saint Emilion is home to some of the most sought-after vineyard properties in the world…
Home Hunts was recently featured in an article in the Financial Times that highlighted some of the best vineyard properties for sale around the world. California in the US, Tuscany in Italy, the Costa Brava in Spain and Saint Emilion in France were featured, with a Home Hunts vineyard property presented as the example for the latter.
Grand Cru appellation in the Financial Times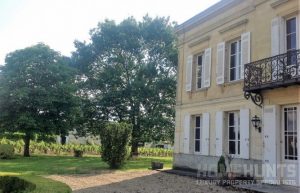 This stunning 19th century, five-bedroom house (HH-10573050) is one of the most attractive Saint Emilion vineyard properties currently on the market. Priced at €3,980,000, it is located just outside the medieval town of Saint Emilion, taking under an hour by car from Mérignac Airport. Inside, many original features have been retained, such as carved ceilings, fireplaces and painted tiles, and the rooms are spacious and tastefully decorated.
Outside there are landscaped gardens and a Grand Cru appellation of seven hectares, of which more than six are in production. With vineyards that are in excellent condition, the wine produced is of a high standard and renowned for being elegant and fruity. Merlot and Cabernet Franc are produced here in the property's 660 hectolitre vat.
Saint Emilion: a 2000-year history of winemaking
For buyers looking to invest in a Saint Emilion vineyard, Home Hunts does not just offer a portfolio of properties to explore, the team are also proud of cultivating a good rapport with vendors and building strong connections across the entire marketplace.
Home Hunts' vineyard consultants are deeply knowledgeable about the opportunities in this area and have spent a long time nurturing relationships and contacts to benefit clients who wish to purchase a vineyard property.
Registered as a World Heritage site by UNESCO, winemaking history goes back 2,000 years in this area. Offering a diverse selection of world-class wines, which can be produced to perfection thanks to the local microclimate, it is no wonder that Saint Emilion is favourite with wine connoisseurs and professional winemakers.
Here are several more properties for sale in the Saint Emilion area that offer excellent winemaking prospects.
Saint Emilion and Lalande de Pomerol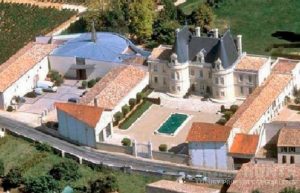 This impressive estate in Lussac, priced at €19,900,000 (HH-10604302), includes a 22-room château with an elevator, outbuildings and guest apartments. It is a successful winery and bed & breakfast, and its well-equipped offices, tasting room and parking facilities help to make the business run as smoothly as possible.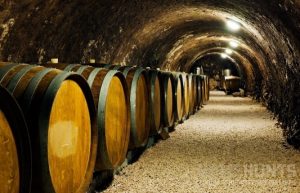 Seriously interested buyers should enquire to find out more details and also be aware that the vendor is selling the property with this château on the famous plateau of Pomerol (HH-10604280), near the Saint Emilion appellation. Priced at €17,500,000, the vineyard here was expanded in 2004 to include a new team who are deeply passionate about winemaking and a high-tech vat room.
The property stretches over ten hectares and benefits from being in a privileged location where the soil is so diverse that it produces wines that are recognised all over the world.
Ile de France property on top "terroir"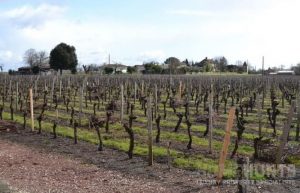 Another hot property currently on the market in Saint Emilion is this special "Ile de France" property (HH-9085822). Surrounded by famous castles and glorious countryside, it offers ten hectares of AOC Saint Emilion and Bordeaux – seven hectares of AOC Saint Emilion Grand Cru and three hectares of AOC Bordeaux. With "terroir" that produces excellent wine and a strong marketing strategy in place, this is a good business opportunity for the right buyer. The price is available on application.
Commercial and lifestyle opportunity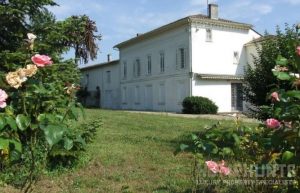 Finally, this splendid five-bedroom property (HH-8958866) offers five hectares of AOC Saint Emilion and ten hectares in Bordeaux, which are currently in cultivation. Modern wine-making facilities, an independent apartment, a tasting room and offices are a few of this property's highlights. Outside there is a swimming pool which provides beautiful views over the adjoining vineyards. This is an excellent opportunity for a family business with 30,000 bottles of award-winning wine being produced each year.
To look for more commercial vineyard properties in Saint Emilion or the Bordeaux area, check out Home Hunts' properties for sale at www.home-hunts.com and visit the dedicated "Vineyards" section of the website. To speak to a consultant about your specific needs and to find out more about the properties featured in this article, call +33 (0)970 44 66 43