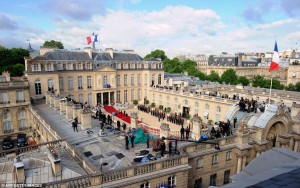 The Elysée Palace in Paris, hit headlines last week because of the huge sums it raised auctioning off around 10% of the 12,000 wine bottles it currently has stored in the presidential wine cellar. According to the media, since the cellar was established in 1947 the Elysée spends around €150,000 on wine each year.
The super sale made just over €700,000, far more than the original estimate, which had been €250,000. A current trend for collectibles is partly due to the success of the auction, but the desire to own the French president's wine was the real driver behind the excessive prices.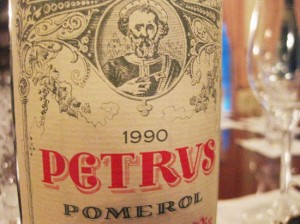 The top three wines sold were bottles of 1990 Petrus (which is made up almost entirely from Merlot grapes), with the most expensive commanding over €5,000. The bid was made by a Chinese wine importer who had come to France especially for the auction. With only 2,500 made of each vintage, it is no wonder they were snapped up for a higher price than expected.
Château Pétrus is one of the most celebrated and desired wines in the world, and is produced in eastern Pomerol, in the Libournais district of Bordeaux.
Bordeaux is one of the great wine regions of France and is home to about 7,000 châteaux, 57 appellations and 13,000 wine growers. The mild climate and short winter, along with its rich and diverse soil, means it produces a wide variety of highly sought-after wines.
Recently there has been an increase in the number of international buyers, particularly from Asia and Russia, looking to invest in the region through the purchase of vineyard and châteaux properties. Not only does the area offer some of the world's greatest wine production opportunities, but Bordeaux itself is also a young and vibrant city that is thriving economically.
A recent study by recruitment company APEC found that young professionals considered the region to be one of the best places to live in France, and Bordeaux came third for most appealing city. With excellent infrastructure – European and international flight destinations are available from Bordeaux airport – and with Paris only three hours away by TGV, Bordeaux is a hot spot for business that is also right on the doorstep of some of France's most beautiful and tranquil countryside.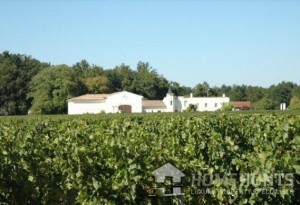 Home Hunts has many vineyard properties in its portfolio to suit a wide range of budgets. This exceptional 19th century property (HH-6082096), in the Haut-Médoc, offers high quality terrain and a state-of-the-art chai and barrel aging process. With a large tasting room, an adjoining separate château (which can be purchased under separate negotiation) and an asking price of €8,480,000, this property is an excellent investment opportunity.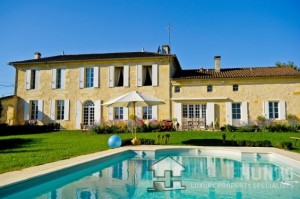 With 12 hectares of land in production that makes award-winning wine (a gold and silver medal at the World Wine Competition in Brussels and a 90/100 rating by Wine Spectator), this traditional vineyard property (HH-5355634) is a truly magnificent prospect. It features a beautiful swimming pool and an impressive wine storehouse, and is priced at €2,120,000.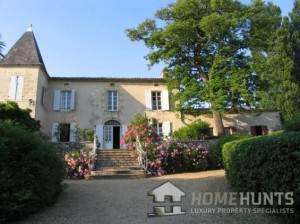 Near Langoiran, in the Gironde department, this five-bedroom 18th century vineyard property (HH-4607460) offers 7 hectares of land, including 5.5 hectares of AOC Bordeaux red, Bordeaux dry white, Cadillac and Claret. Built on Roman remains and just half-an-hour from the airport, this €1,155,000 property will not be on the market for long.
For more information on these properties – and to learn about more vineyard properties that are up for sale – visit the Home Hunts' website and contact the team on +33 (0)970 44 66 43.