With the Euro 2016 approaching, a closer look at some of the match locations reveals cities providing good opportunities for French property investment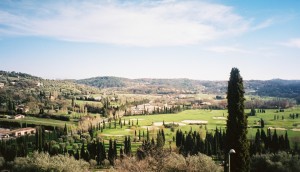 The UEFA Euro 2016 football championships is hosted by France in June and July. Matches will take place in various locations across the country and, in a bid to explore these areas from a buyer's perspective, A Place in the Sun magazine recently produced an article, featuring Home Hunts, which looked at the merits of each area.
Toulouse – Stadium de Toulouse
Toulouse, the capital of France's Midi-Pyrénées region, is a vibrant, bustling city. Its international airport connects travellers with UK destinations, such as Bristol, Heathrow, Gatwick and Manchester, and, further afield, to locations including Germany, Spain, Greece, Netherlands, Italy and Austria.
Part of the Haute-Garonne department, the article says that "most Britons only pass through on their way to the countryside" in the neighbouring Tarn or Tarn-et-Garonne, but this is not strictly true. Many home owners and holidaymakers fly into Toulouse and head south into Languedoc.
Just an hour away is the fairy-tale old town of Carcassonne, and historical landmarks ready for exploration, such as the ruined Cathar castles at Lastours. Some pass through Toulouse to reach Mediterranean seaside resorts, such as Narbonne, which was recently recommended by Home Hunts in the latest INSIDE FRANCE report as one of the best places to invest in France.
Heading north east from Toulouse towards Gaillac in the Tarn is a popular weekend route with many British travellers. "Lately, we've seen a lot of Britons buying in the area who work in London but who want to come here and have a house to spend the weekends," explained Francois-Xavier de Vial, Director of Home Hunts, to A Place in the Sun magazine.
"A lot of our clients buy around Albi in the Tarn and, in particular, the hilltop village of Cordes-sur-Ciel, north west of Albi."
Bordeaux – Stade de Bordeaux
History and tradition wrapped up in one of Europe's leading smart cities, Bordeaux – and its surrounding areas in the Gironde – is one of the most popular locations to own property in France.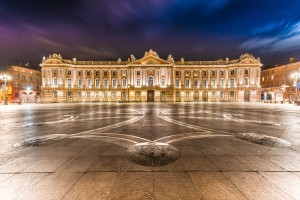 "There has been a huge amount of money spent on Bordeaux in recent years," says François. "It has always been architecturally beautiful, but the centre and riverside have been completely transformed. Everywhere is immaculately kept and it has improved the popularity of the city tremendously."
Toulouse and Bordeaux were both recently ranked first and second place by vousfinancier.com as the best cities to invest in property in 2016. The city's benefits are boosted further by the construction of a new train line linking Paris and Bordeaux in two hours. Due to launch in 2017, as INSIDE FRANCE explains, Bordeaux's property prices are consistently increasing, making it a good real estate investment prospect.
Marseille – Le Nouveau Stade Vélodrome
Eric Cantona, an ex-Manchester United football player, was born in Marseille 50 years ago. Back then and up until fairly recently, France's second city was associated with crime, as the article in A Place in the Sun points out. But in recent years Marseille has been – and still is – going through a transformation, making it a prime location for property investment.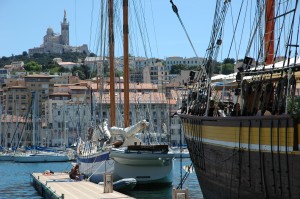 Marseille's masterful regeneration is, in part, due to a €7 billion regeneration project called Euroméditerranée. Considered to be the largest urban renewal project in southern Europe, those who wish to be near the city but closer to the coast buy in areas such as Cassis, La Ciotat and Hyères, which also offer better value for money.
As Home Hunts recently mentioned in INSIDE FRANCE, now the TGV runs from London to Marseille, areas of Provence have opened up and locations around Avignon and Saint-Rémy-de-Provence are becoming extremely popular. However, Aix-en-Provence also pleases buyers in terms of property prices and position.
"Aix remains more attractive than Marseille because it's got a lot of villas in the vicinity of the city, so up to 20 to 40 minutes away," François told the magazine. "This includes homes within the southern Luberon which is the most popular area with Brits, particularly around Cucuron."
To read more savvy insights on the best locations for luxury real estate investment in France, click here to read the Spring 2016 copy of INSIDE FRANCE and visit www.home-hunts.com to search for luxury property in France