Provence – Brad Pitt opens his music studio at Château Miraval and check out this elegant Provencal estate for sale nearby….
Brad Pitt has reopened Miraval Studios at his 1,000-acre Provencal wine estate Château Miraval. A $28m property that he originally bought with Angelina Jolie – before their divorce proceedings started. Pitt has been restoring the studios, even beyond their former glory, in partnership with French music producer Damien Quintard.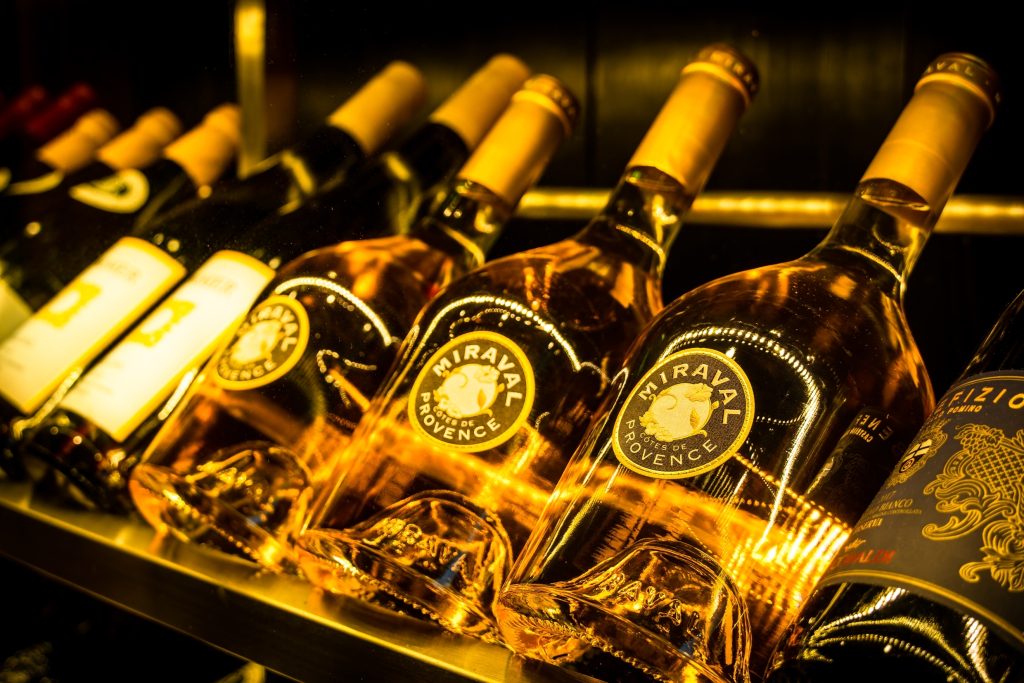 The studios were originally built by jazz pianist Jacques Loussier when he owned the property in 1977. They have hosted many famous music artists over the years, including Pink Floyd, The Cure, Sting and the Cranberries.
While the white ergonomic mixing desk – dubbed by Pitt as 'the spaceship' – is A-grade and looks like a sci-fi movie set, the emphasis on natural materials and original stone as the backdrop to ultra-modern furnishings makes the studio stand out from the crowd. See photos of the stunning studio and the 'the spaceship' here
With an authentic Provencal look, combined with high-end design and technology, this renovation is designed to attract and draw people both to the studios and winery.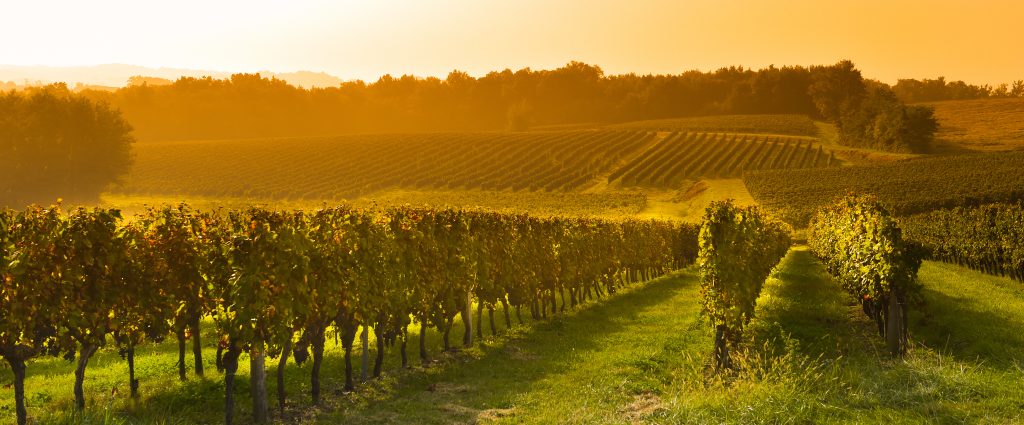 Picturesque, peaceful Provence, in the most visited country in the world, holds similar allure for millions all over the world. Simultaneously a holiday haven and an excellent investment in a highly stable property market, those seeking a luxury chateau or estate in Provence – on a slightly smaller budget to Pitt and Jolie – need look no further……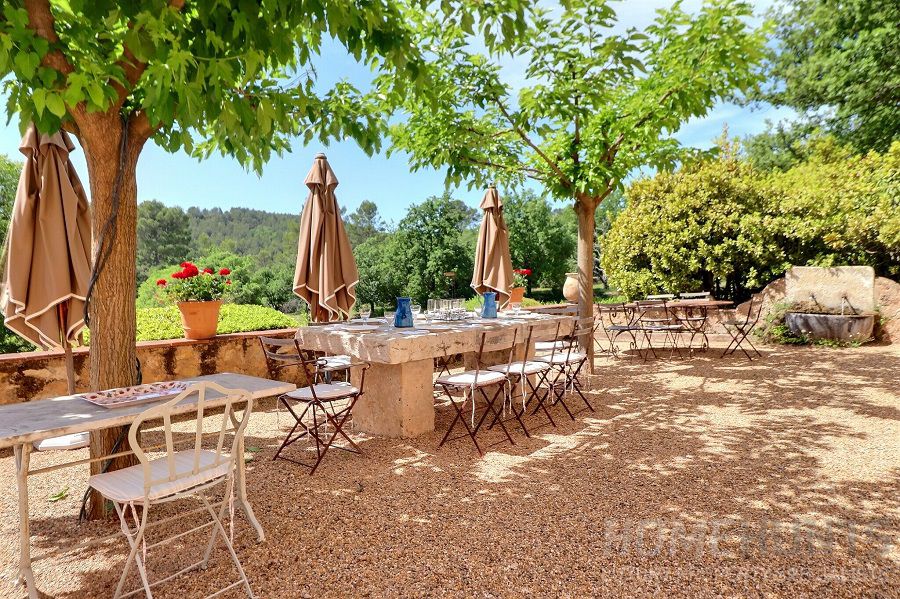 This elegant Provencal estate (HH-14556798), with a beautiful bastide and guest house, recently listed on Home Hunts' website. This seven-bedroom treasure is set in 28 acres of grounds, which includes 2 hectares of stone-terraced olive groves and 1.2 hectares of vineyards (classified as AOP Provence), extensive olive groves and shady white-oak woods.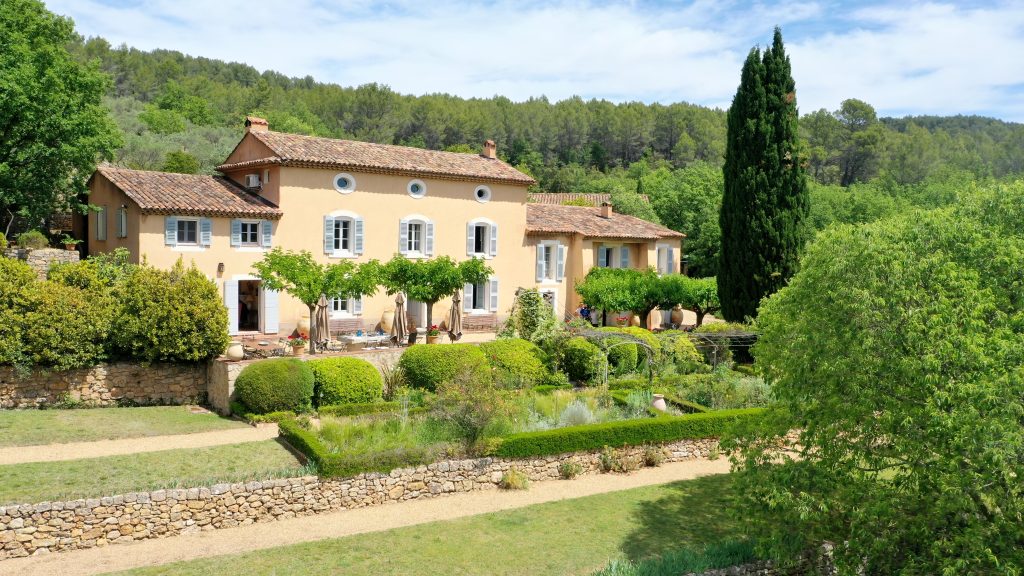 From the gravel terraces, shaded by mulberry and plane trees, to the covered entertainment terrace and vast pool (with a gentle child-friendly entry at one end) that looks out across the breathtaking countryside, this is a home that potential buyers should view as soon as possible.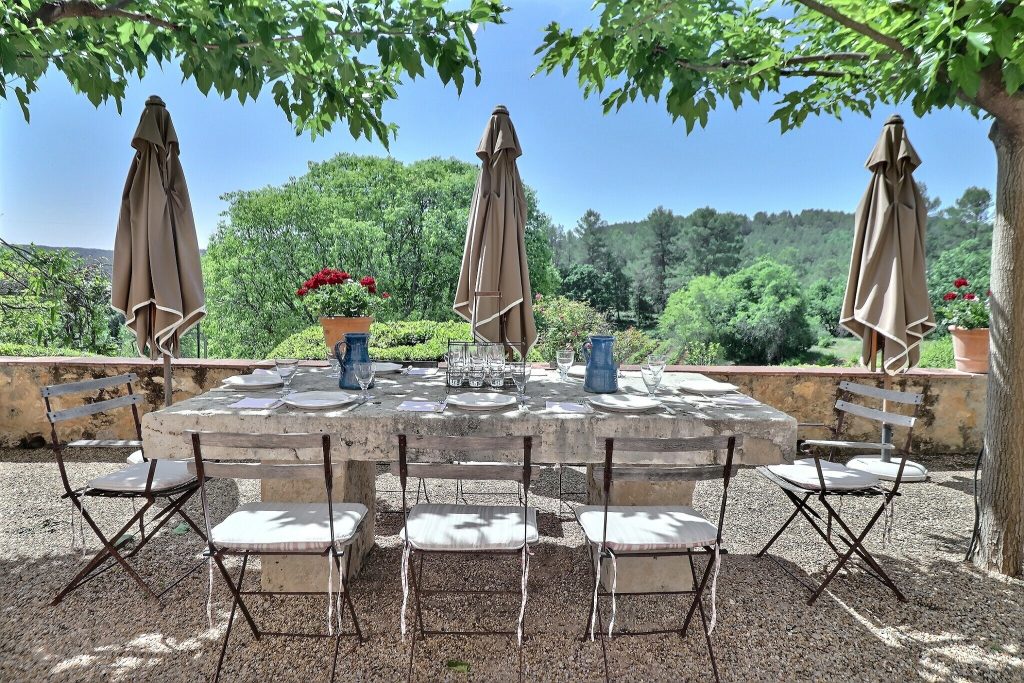 "This place is really a 'Provence dream'," says Tim Swannie, Director of Home Hunts. "It is tucked away in total peace and quiet, all you hear is the sound of birds and running water (from the various fountains and mini canals that run through the estate for irrigation). It is only five minutes from the centre of a beautiful village yet isn't cut off at all. The property is beautiful, there is a large guest house, pool, huge olive grove and a vineyard – It really has so much going for it."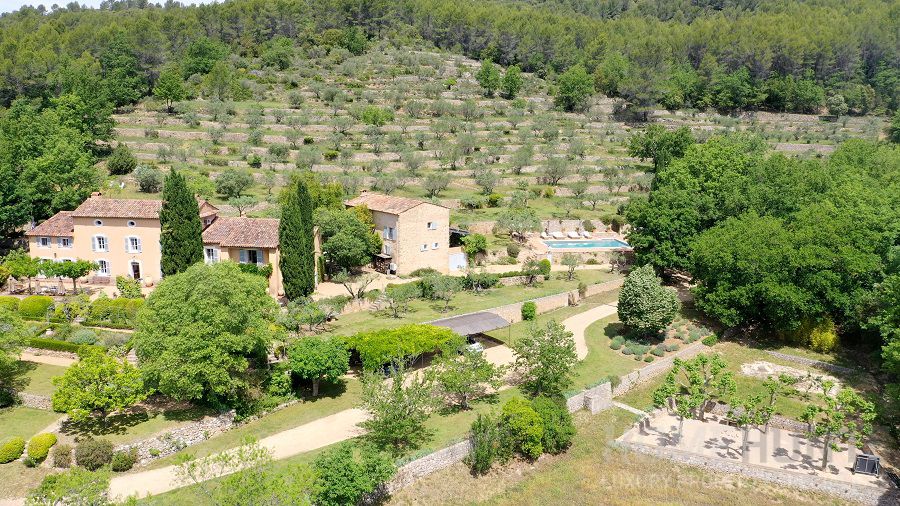 It's easy to access for holidays and weekends located just 80 minutes from Côte d'Azur airports and 60km from golden-sand beaches and the famous turquoise waters of the Gorges de Verdon. Further highlights include covered parking for at least eight cars, a boules court, a natural pond and a caretaker's apartment. The only way to appreciate this wonderful home is to visit.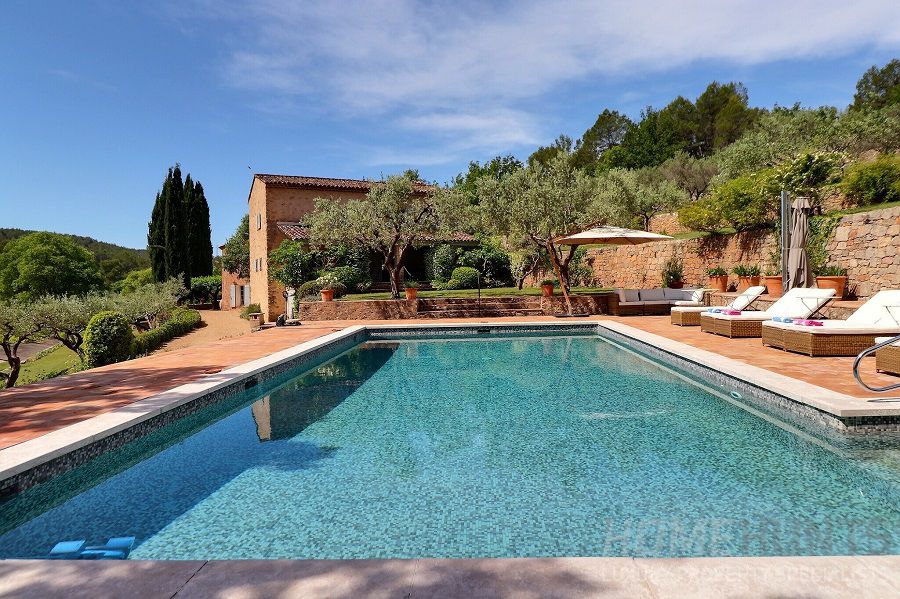 For conviviality, exceptional countryside, Provencal charm, authentic living and a solid investment opportunity, this French estate ticks all the boxes – and more.
Home Hunts are expert buyer's agent who cover the whole market for their clients, if you are looking for your dream property, let THE Luxury property finders turn that dream into reality.
If you are interested to search for luxury properties in Provence, check out www.home-hunts.com, or keep an eye on this page, but to discuss your criteria with a Home Hunts consultant, get in touch at info@home-hunts.com or +33 (0)970 44 66 43.