Seeking prestigious prime property in Cannes? Check out these investment opportunities…
Cannes is unique and if you're looking for a sound real estate investment it should be firmly on your French Riviera radar.
Home to a star-studded and internationally celebrated film festival, a thriving congress market, yacht-filled harbours, dazzling designer boutiques and miles upon miles of fine golden beaches, it is no wonder properties here are so coveted.
There are also top-notch restaurants, glamorous bars and a grand selection of property styles, which attract all different kinds of buyers into the town's diverse, cosmopolitan community.
Around 50% of Home Hunts' clients are seeking holiday homes that can partly or completely pay for themselves. Others want a family home or a permanent residence that will give them access to commercial areas (such as the Sophia Antipolis business park) and the coastline in summer, but also not be too far away from the Alps in Winter.
If you are looking to buy a property in Cannes, here are some of the most prestigious homes in Home Hunts' portfolio at varying budget levels.
The best swimming pool in Cannes?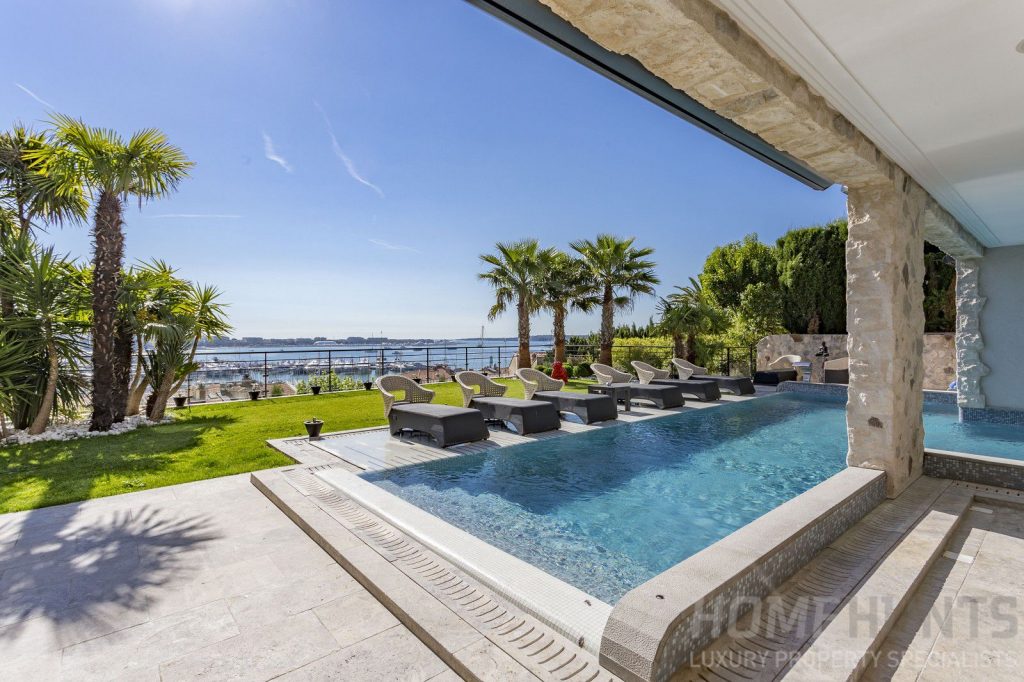 In the heart of Cannes, this exceptional property(HH-11820056) is a dream home where the owners have thought of everything. From the seven en-suite bedrooms to the Jacuzzi, sauna, steam room and cinema room, its luxury features run across four floors inside, and include an elevator. Outside, the swimming pool is integrated into the ground floor of the property, as well as outside. You can swim during most months of the year due to this innovative design because the water is also heated.
Combined with the spacious terraces, breath-taking views over the sea and a separate one-bedroom apartment, this €29-million villa has to be one of the most attractive residences on the Cannes property market.
Live among the stars by the Palais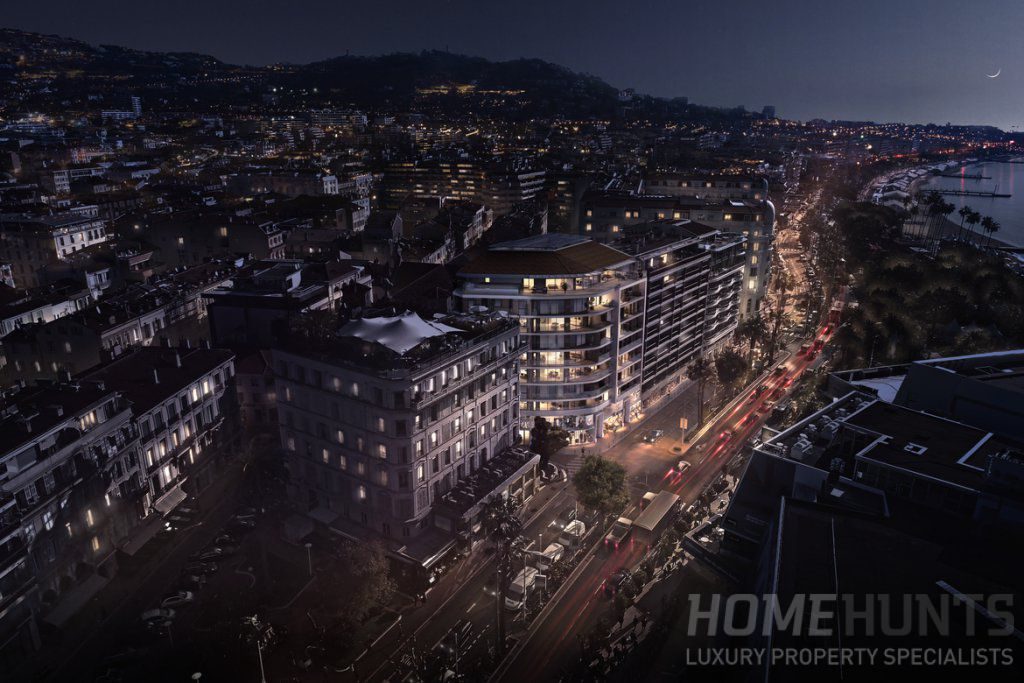 Buying a property near the Palais des Festivals means you could either live it up during the Cannes Film Festival or rent it out at high rates. A stylish new-build like this prestigious apartment(HH-12213001), which is due for completion in 2020, would be sure to garner lots of attention from high-level guests. It's also in a perfect location for attracting year-round holidaymakers and business guests attending the busy congress calendar.
Facing the Palais, this luxury building, First Croisette, has 21 apartments in total over nine floors. This €6-million property has three generous bedrooms and three bathrooms, spacious open living areas, and will be sleekly designed with top quality materials.
With a spa, sauna, hammam, massage room, snow cabin and fitness area in the communal area of the building, it could have an edge over competing apartments, many of which don't offer facilities like this, at this level.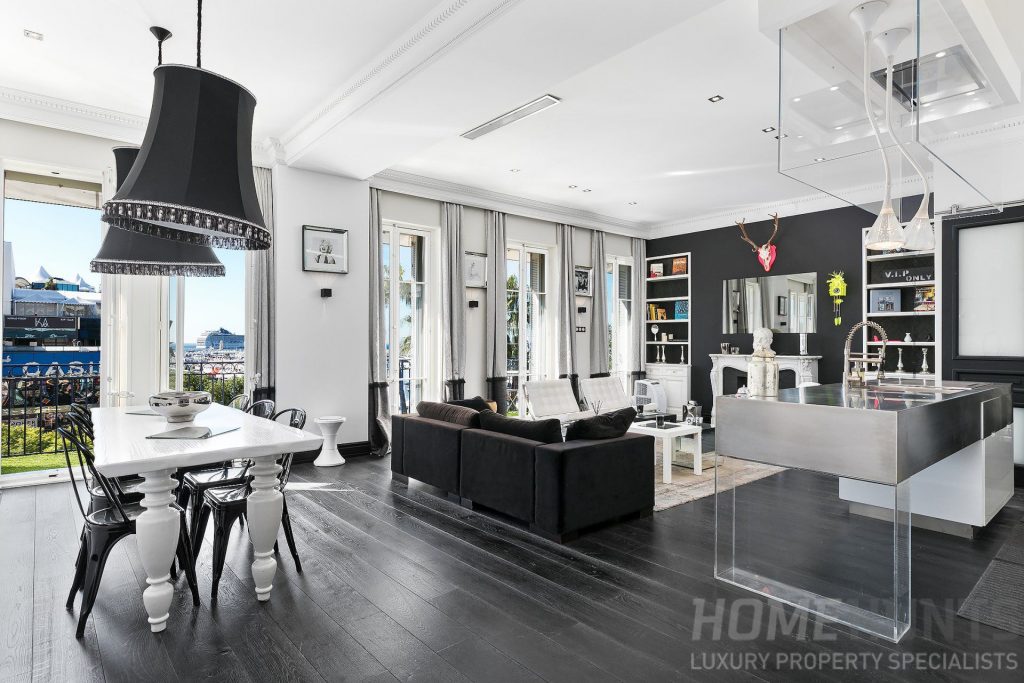 If you're looking for something near the Palais on a lower budget, then this striking modern three-bedroom apartment(HH-12021361) by the casino could be for you. With stunning décor and a long balcony with glorious views over the old port, it is sure to be popular on the rental market. It has been valued at €2.5 million.
Welcome to La Californie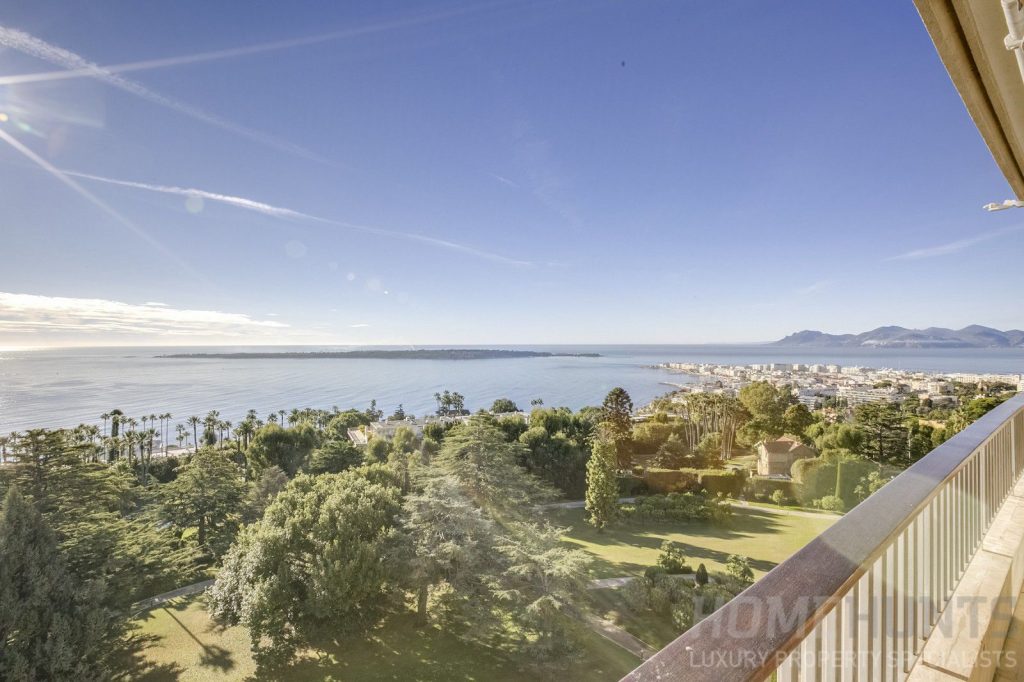 If you prefer the idea of heading to the Hollywood-esque hills of La Californie, the stunning panoramic sea views from this beautiful two-bedroom apartment(HH-12140556) could just tip the scales. It's in a secure residence, and perfect for owners looking for easy lock-up-and-go properties. Modern and bright, it's on the market for €1,290,000.
To search for more prime properties in Cannes visit www.home-hunts.com, but to speak to a Home Hunts property specialist about your requirements and purchase criteria, call +33 (0)970 44 66 43.