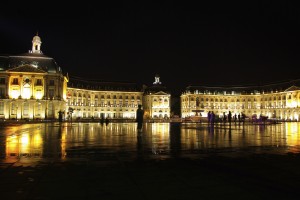 Bordeaux is world famous for its quality terroir and produces around a quarter of France's annual AOC wine production, as well as some of the most famous wine in the world such as Le Pin and Pétrus. This is reason enough to take regular trips to Bordeaux and why many choose to have a second home in South West France. However, there are also many summer events in Bordeaux that are devoted to music and gastronomy, as well as wine, making Bordeaux one of the most pleasurable and culturally entertaining cities to visit during the year, especially during June and July.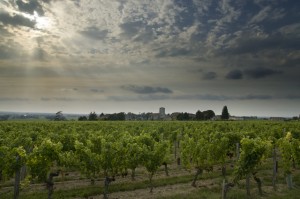 Coming up on 12 June and running until 29 June, the 2014 edition of the "Les Epicuriales de Bordeaux" is being held under the lime trees of the grand Les Allées de Tourny. Open daily from 11am in the morning and running throughout the day and night, this gastronomic celebration brings together quality restaurateurs for sensational dining choices. It also offers "Etoiles d'Epicure", where star chefs serve specially-created dishes for guests every evening, along with wines to match the dishes.
The Bordeaux Fête Le Vin and the Bordeaux Music Festival join forces from 26 to 29 June to host an event that will thrill wine, culture and gastronomy lovers right in the heart of the city. A "route des vins" around 2km long is set up along the riverside allowing visitors to taste regional foods and wine across Aquitaine's 80 appellations. Each night from 9pm the Bordeaux Music Festival takes over with a variety of performances and each evening finishes in style with a spectacular firework display over the Garonne river.
The Bordelais music scene steps up a gear from 23 to 27 July with Jazz[at]Caillou where jazz artists perform each night in Bordeaux's Botanic Gardens. This year's festival opens with the Emile Parisien quartet on 23 July. Jazz lovers will be delighted to hear that there is a part two of this evening which runs from 13 to 17 August where the focus is more on electro jazz and world music.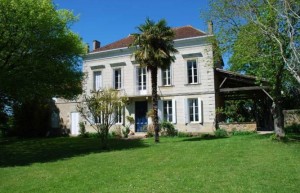 Home Hunts has a large selection of properties available in the Bordeaux area, such as this splendid south-facing 19th century Maison de Maître (HH-5703850) on 17 acres of grounds for €755,000. This property offers four bedrooms, mature gardens and a 12-metre swimming pool. Saint-Émilion and Bordeaux's international airport are just 35 minutes away.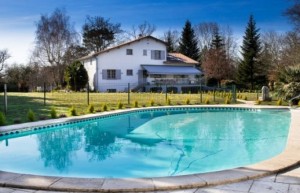 Located just outside Bordeaux, this countryside property (HH-7942607) offers five bedrooms with en-suites, a landscaped garden and a large heated swimming pool. This modern residence has been completely renovated by the current owners and is on the market for just €795,000.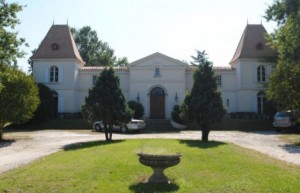 This prestigious, six-bedroom mansion (HH-7244222) offers a beautifully-renovated home and heated swimming pool, as well as an investment opportunity as it comes with a 1,500m2 plot of land that already has planning permission. Close to the city with the golf course just 4km away, this property offers tranquillity yet fast access to the city and all its spectacular events as well as an impressive range of local facilities. It is priced at €1,590,000.
To view more properties in and around Bordeaux, visit www.home-hunts.com, but to speak to a Home Hunts consultant directly, call the French office on +33 (0)970 44 66 43